The Witcher si è fatta attendere, la serie tratta dalla saga di romanzi dell'autore polacco Andrzej Sapkowski ci ha tenuto un po' sulle spine ma è finalmente sbarcata sui nostri schermi e l'ha fatto in maniera irruenta e brutale. Svelandoci anche il secondo dei 5 personaggi che eravamo impazienti di conoscere.
L'impressione che si ha fin da subito, e che conferma le varie voci che si erano rincorse durante questi mesi, è che la serie Netflix si colloca veramente in un genere ibridato da horror e fantasy. Le atmosfere sono cupe, le battaglie tremende, i combattimenti brutali e sanguinolenti e il protagonista è apatico e freddo. Non ci viene dato infatti nessuno appiglio per empatizzare con lui, anzi, spesso e volentieri, almeno nel pilot, ci si trova spesso a non essere d'accordo con alcune delle sue scelte, le quali sembrano veramente prese da una terza persona al comando. Questa "percezione" garantisce allo spettatore una sensazione di incredulità e suspense nelle scene in cui vediamo Geralt trovarsi davanti a un bivio, come nel pluripremiato videogame derivato dove il giocatore deve dare delle risposte, decidere interazioni, e fare scelte che influenzeranno il corso di tutta la storia, generando così un labirintico effetto farfalla dove il finale non è prefissato ma "generato".
Geralt infatti dovrà scegliere, in un mondo di mostri terrificanti, il male minore. E se la scelta è troppo ardua allora potrà scegliere di non scegliere.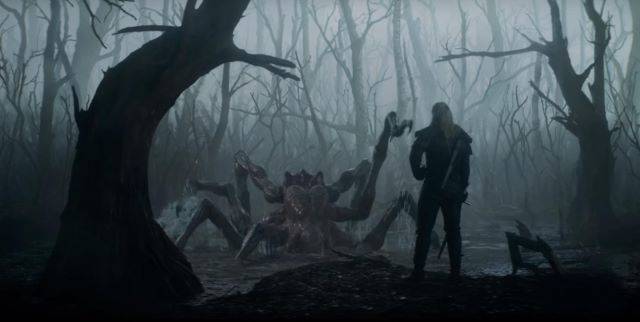 Proprio questo fa in principio davanti alla richiesta di Stregobor. Si astiene dal decidere se uccidere un umano, seppur reietto e mutante, o schierarsi in una fazione. Quella di un mago che crede di essere l'unico baluardo del suo continente. L'indecisione deriva dal fatto che Geralt continua a credere nella netta distinzione tra mostri ed esseri umani. Anche se in fondo si può quasi dire che il Witcher non sembri fidarsi tanto dei maghi in generale.
Soprattutto però, per capire la prima scelta del nostro oscuro protagonista, bisognerebbe un po' immedesimarsi in lui. Egli è uno dei pochi rimasti di una razza temuta e odiata, i cui appartenenti vengono scambiati solo per cinici mercenari che uccidono per soldi. I Witcher dal canto loro ritengono che molte emozioni siano sopravvalutate, superflue e invalidanti per quello che in realtà sono. E nonostante vengano disprezzati ed etichettati come mutanti sembrano voler preservare, almeno Geralt, quel confine che li separa dall'essere considerati alla stregua dei mostri che uccidono. Risulta quindi molto facile comprendere l'incertezza e il rifiuto del protagonista ad accettare la missione.
Anche perché quando conosciamo Renfri capiamo fin da subito le turbe che hanno convinto Geralt a repellere l'incarico di Stregobor. Questa è sì una ragazza nata sotto l'insegna di una terribile maledizione, è sì la portatrice di morte, può davvero riempire le valli di sangue, ma è anche una ragazza ripudiata dalla vita, perseguitata, a cui le è stato strappato tutto, persino l'innocenza. Non uccide per piacere o per soddisfare un istinto malvagio recondito e primordiale, ma uccide per vendetta, per sopravvivere, per scelta. Geralt capisce il suo fardello, cede al suo fascino, ma non può issarsi a giudice supremo perché si immedesima in lei, e le dà il consiglio che potrebbe dargli qualsiasi vecchio saggio, quello di allontanarsi da Blaviken per sempre e rinunciare alla sua vendetta, la quale porterà solo altro sangue.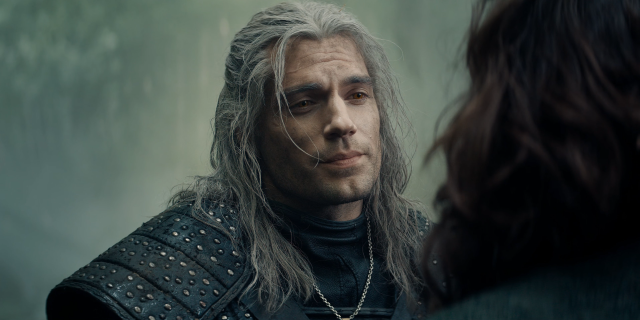 Il mondo non vuole essere salvato, è marcio e corrotto, non c'è spazio per gli eroi e i paladini dorati. In The Witcher i valorosi sono violenti, solitari, sporchi, freddi, cinici e tremendamente realisti.
Sanno bene che non c'è redenzione per quel che fanno, che dietro l'orrore spesso si nasconde altro orrore. Che quando uccidi un mostro e salvi la principessa questa non ti fa diventare il suo principe azzurro, ma vomita e sviene. Lo sa Geralt e lo sa Renfri.
Ma su una cosa si sbaglia il burbero protagonista di The Witcher. Lui crede che il suo destino sia segnato, mirato solo a farlo vagare col solo scopo di trovare altre prede. Pensa che tutto si riduce a questo, si sbaglia.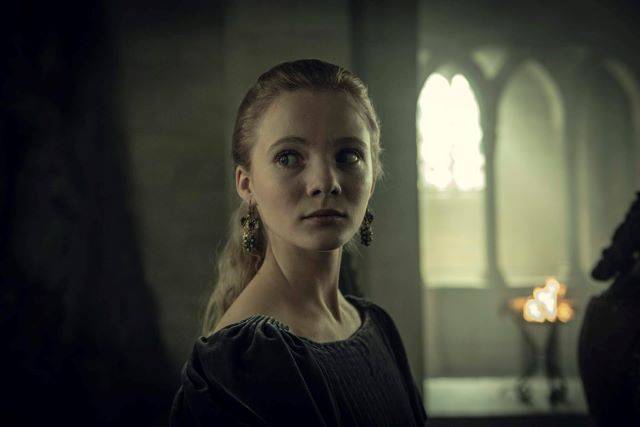 Il suo destino lo aspetta nel patinato, dorato, ma spacciato regno di Cintra. Dove vive la piccola principessa Ciri, ignara della sua vera discendenza e del pericolo a cui questa lo sottopone. La sua gabbia d'oro fatta di scorribande adolescenziali, ribellione, torpore familiare e nobiltà è pronta a sciogliesi in una bagno di sangue. I suoi amati e premurosi nonni, Re Eist e la Regina Calanthe, sono i custodi di un segreto antico e pericoloso legato alla loro bellissima nipotina. Segreto incatenato indissolubilmente e suggellato da risvolti magici al destino del reietto Geralt di Rivia. Entrambi non sanno cosa li lega ma dopo la strage perpetuata dai soldati di Nilfgaard ai danni della stirpe di Cintra lei sa cosa cercare, anzi chi cercare.
La regina Calanthe, destabilizzata, sconfitta, prossima alla morte non lascia un regno in eredità alla sua discendente ma un nome. Gli oscuri e pericolosi poteri che la ragazza nasconde in sé, e di cui nessuno conosce realmente la portata, sono la causa del dolore e dell'estinzione di quella che era la sua famiglia e il suo popolo. Ciri scappa con questo fardello, con questo peso immane, spinta soltanto da uno spirito di sopravvivenza primordiale e da un solo appiglio a cui aggrapparsi.
Geralt troverà il suo destino nel bosco, nel suo terreno di caccia, ma prima dovrà farsi fautore di una scelta, dettata non da se stesso, ma da un principio di cui neanche lui stesso sa da cosa dipende. Decide di scegliere in un'oscura mattinata, l'ennesima scelta folle e violenta della sua vita, l'ennesimo bagno di sangue.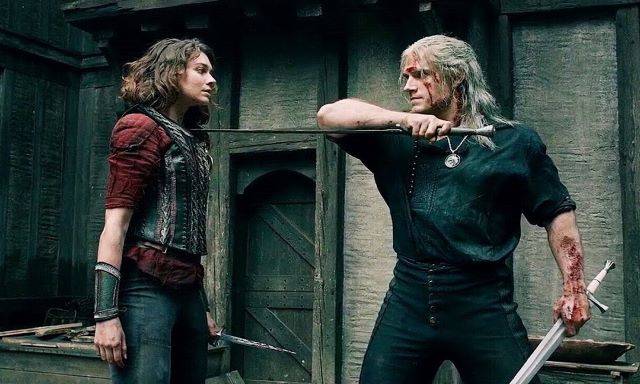 Stregobor ora gli sbatte in faccia la verità e la fallibilità di un impulso umano.
Hai fatto la tua scelta, non saprai mai se è stata quella giusta.
Il male minore? Il male è male, ogni tipo di malvagità è pericolosa. Come detto all'inizio, dietro l'orrore si nasconde altro orrore, sconfitto un mostro ne rimane comunque un altro. Geralt ha fatto una scelta. Forse l'ultima, dato che il suo destino ora lo attende.