The Gifted, 1×05, boXed in.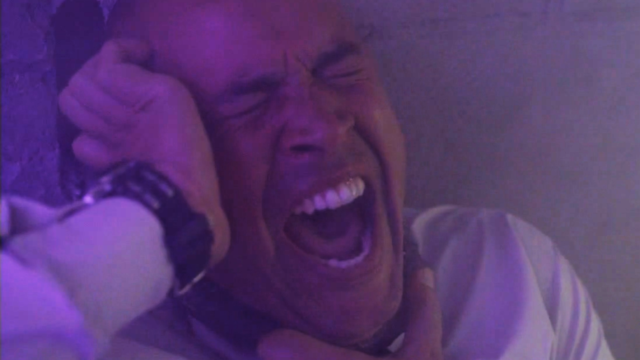 Alle spalle l'adrenalinico eXit strategy, l'episodio 1×05, boXed in si presenta quale una puntata dal sapore interlocutorio, ma di caratura sopraffina.
The Gifted non finisce di sorprenderci. Dopo aver finalmente riunito i protagonisti e posto le basi per sviluppi futuri, eccolo proporre un'analisi tout court sulle dinamiche che coinvolgono i nostri personaggi, sussurrando scenari ipotetici e svelando un lato romantico, ma non stucchevole.
Al centro una figura la cui portata già si era intuita, ma che non aveva ancora ricevuto la giusta consacrazione: Jace Turner.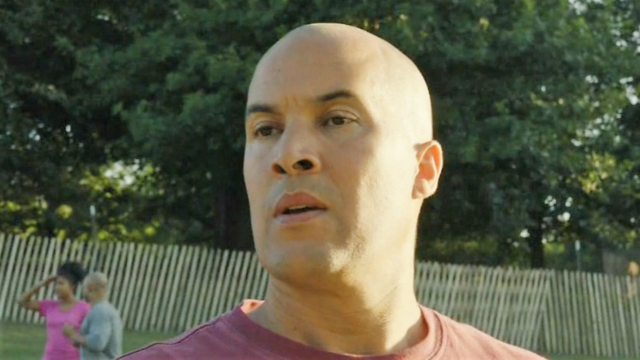 boXed in parte proprio con l'agente dei Sentinel Services al centro della scena. Un flashback felice, prologo di una tragedia centrale e ancora non del tutto chiarita. Dallas, 15 luglio di quattro anni prima. Una pacifica marcia per i diritti dei mutanti degenera in un incidente dove Grace, la figlia di Turner, perde la vita. Attraverso uno stile tecnico solido — per quanto abusato — dove lo slo-mo ci lascia in balia di un senso d'impotenza, The Gifted manda il primo segnale sul mood che andremo a respirare nei prossimi minuti, suggerendoci l'autentico protagonista, da lì al finale, di boXed in.
Di ritorno al quartier generale clandestino di zona, Thunderbird nota come ci siano sin troppe persone. Dopo l'attacco al convoglio infatti, i Servizi Sentinel hanno passato al setaccio tutti possibili simpatizzanti. Reed riabbraccia la sua famiglia in un commovente momento di riconciliazione atteso dal primo episodio. L'armonia avrà però vita breve, perché Fade attaccherà l'ex Avvocato di Stato dicendo a tutti che l'ultima volta in cui si erano incontrati stava collaborando con il nemico. Allarmati, alcuni mutanti suggeriscono a Dreamer di modificare i ricordi di Reed Strucker. Proprio allora Blink inizia a intuire che potrebbe esserci lei dietro lo strano ricordo che ha di John.
Volendo conquistare la fiducia del gruppo, Reed si rende disponibile a collaborare per capire il piano degli inseguitori. Resosi conto che sono sulle loro tracce, decide di fare da esca per depistarli.
Un mix di presunzione, egocentrismo e spirito da martire: Reed continua a catalizzare su di sé l'attenzione di una Serie Tv in evoluzione.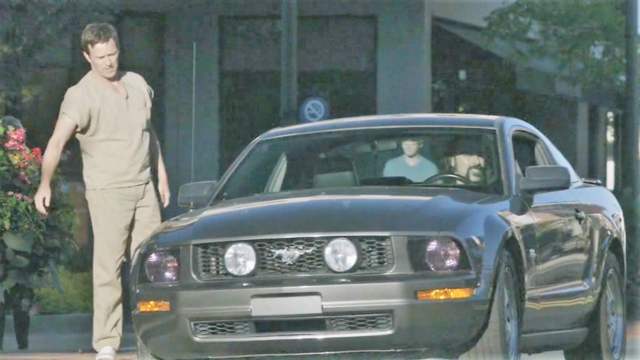 Il piano sembra funzionare, riuscendo a scappare dalla polizia non senza patemi, con Fade che vuole metterlo alla prova per capire le sue reali intenzioni.
Nel frattempo Caitlin conferma essere indispensabile per il gruppo grazie alle sue abilità come infermiera. Lauren e Andy invece sembrano subire la tensione: la ragazza è intenzionata a farsi ben volere dagli altri, ma il fratello pare preoccupato delle attenzioni che la loro famiglia sta ricevendo. Alla fine entrambi decidono di collaborare alla causa, aiutando la madre a salvare il mutante rimasto ferito nell'assalto al convoglio, ottenendo l'approvazione del resto dei presenti. Un intervento sotto pressione, martellante, ansioso, diretto alla grandissima.
Polaris ed Eclipse sono finalmente riuniti. Una sequenza sensibile, fatta di ammissioni, scoperta, futuro.
Il mio bambino. Il nostro bambino.
Questo pensiero, tra gioia e presa di coscienza, li spinge a interrogarsi su ciò che è stata finora e ciò che potrebbe essere la loro vita e quella del figlio in arrivo.
Uno spaccato commovente, sano ed equilibrato, a conferma che The Gifted è uno titolo adulto e maturo.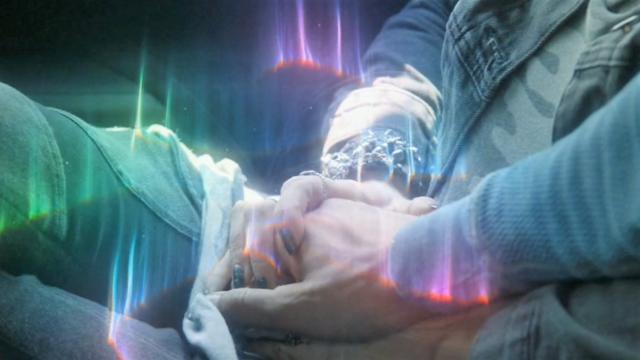 La calma è soltanto apparente. L'auto s'imbatte nel blocco stradale voluto e presidiato proprio da Turner. Polaris decide di affrontarlo e (fin troppo facilmente) riesce a farlo prigioniero.
Con l'agente spalle al muro, dal confronto tra i due emergono l'astio di Lorna nei confronti di chi da anni perseguita i la sua gente e il senso di responsabilità di chi ha visto morire sotto i suoi occhi la propria bambina. Mentre i due mutanti, visibilmente toccati dalla vicenda di Grace, tentano di ottenere informazioni sui centri di detenzione e il perché Pulse collaborasse con loro, ecco che il luogo in cui si nascondono viene circondato.
L'arrivo di Dreamer e Blink pare risolutivo. Polaris tiene occupati gli agenti, nel frattempo Sonya usa il suo potere per scrutare nei ricordi di Turner.
Ciò che vediamo sono frammenti confusi (registicamente ben montati). L'ufficio federale di Baton Rouge, alcuni documenti e un logo, lo stesso che Thunderbird ha notato sul braccio di Pulse. L'operazione viene interrotta da alcune granate fumogene. Il gruppo è costretto a scappare, ma Jace Turner rimane preda, in uno stato di angoscia e dolore, del potere di Dreamer, con la mente bloccata al ricordo di sua figlia e di quel girello dove giocava il maledetto 15 luglio.
Nel momento in cui Clarice accusa Sonya di essergli entrata in testa, la famiglia Strucker è riunita a cena. Sorridente, scherza sul pessimo maiale alla griglia che stanno mangiando.
Questa è la miglior terribile cena che abbia mai fatto.
In un attimo di momentanea stabilità, il piano di lasciare il paese appare lontano. La scelta è di rimanere, combattere e aiutare le persone che li hanno accolti. Fare la propria parte in un gruppo dove ognuno ha trovato un ruolo. Perché non è importante dove, ma che siano tutti assieme.
All'opposto Jace Turner torna a casa da sua moglie e quando sembra essere tutto nella norma eccolo domandargli se Grace è già a letto. I poteri di Dreamer lo hanno lasciato con il ricordo della bambina ancora viva e vegeta, costringendo lui e la sua compagna a rivivere nuovamente lo strazio della perdita, scuotendo lo spettatore come mai fatto in questi cinque episodi.
Dunque boXed in si chiude con due fotografie opposte.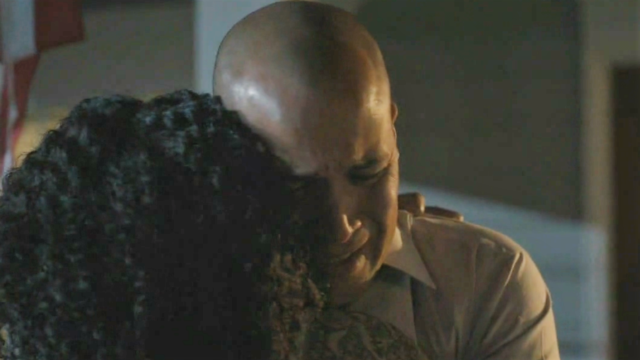 The Gifted ci lascia in dote il miglior episodio nel suo complesso mai visto finora. Lo è per approfondimento dei singoli personaggi, nel tracciare le loro personalità, i ruoli, i legami, nel delineare dinamiche e aspetti psicologici. Nulla è lasciato al caso. Anche nel suo essere di passaggio rispetto a un quadro generale più ampio, boXed in è talmente posato che riesce a vivere se stesso, colpendoci nel vivo grazie a una grande intensità stilistica ed emotiva su ogni livello: trama, regia, copione.
L'empatia, celata nel dolore del lutto e nella gioia della famiglia, fa sì che questa puntata ci scaldi il cuore in sensi contrastanti. Se da un lato gli Strucker riuniti sono ormai parte di qualcosa di più grande e scelgono di assumersi le loro responsabilità trovando  forza nell'unione, dall'altro boXed In punta i riflettori su Jace Turner, come agente e come essere umano. Non un villain, non un personaggio stratificato, ma un individuo vero, reale, familiare in ogni forma. Uno dei personaggi migliori di questa Serie Tv.
Mutanti e umani. Così vicini nei loro sentimenti, eppure tanto distanti nelle intenzioni contaminate da odio, paura e sofferenza. Un incidente, quello del 15 luglio, che sembra aver cambiato la vita di tutti. Un fatto che dovranno spiegarci, insieme agli sviluppi di un titolo che ci sta entusiasmando.