The Gifted, 1×01, eXposed.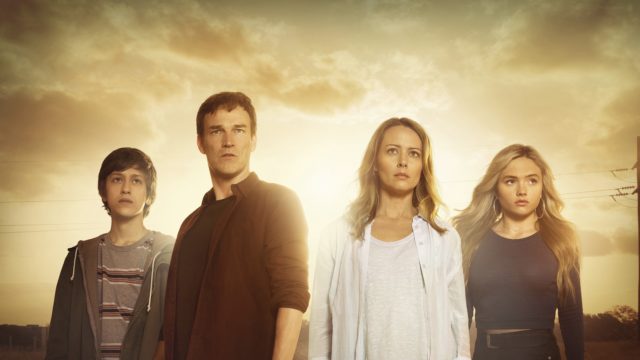 Al "pronti… via" The Gifted è scattato con il primo episodio, eXposed, correndo subito all'impazzata. La dinamica regia di Bryan Singer — padre cinematografico degli X-Men — supportata da un'ottima CGI, apre con una volante della polizia all'inseguimento di un fuggitivo, per poi introdurci immediatamente ai protagonisti di questa nuova Serie Tv.
The Gifted — che in Italia debutterà il 18 ottobre sul canale FOX — è uno show sui mutanti, attraverso una prospettiva ben nota ai fan dell'universo cinematografico (e in particolare cartaceo) degli X-Men.
Al centro la contrapposizione tra il governo statunitense e i possessori del gene-X.
Da un lato la comunità mutante clandestina pronta a offrire aiuto e un porto sicuro a chi si trova in difficoltà. Dall'altro un governo che ha emanato leggi anti-mutanti, istituito i servizi Sentil, un'agenzia federale pronta a garantire la sicurezza della collettività (anche con l'adozione di misure mortali), oltreché predisporre strutture di reclusione ad hoc, quali i centri di detenzione per mutanti.
I malcapitati di turno sono gli Strucker (cognome già noto in casa Marvel). Un modello familiare stereotipato. Il padre è un avvocato assistente del procuratore distrettuale e collaboratore della task force contro i mutanti; il piccolo di casa viene vessato e bullizzato a scuola; la sorella più grande si presenta come la bellezza di turno con l'interrogativo su quale vestito indossare per il ballo scolastico.
Una famiglia assolutamente nella norma, assorbita nei classici problemi quotidiani, che vede la propria vita stravolta dalla scoperta che entrambi i figli sono dotati di poteri. Da questo momento inizierà una fuga nel tentativo di impedire che i due ragazzi vengano catturati.
A raccontarla così The Gifted sembra la solita minestra riscaldata.
Un prodotto dal format già visto, abusato. Eppure  questo primo episodio piace. Piace perché ha una sceneggiatura incalzante, che nel suo dispiegarsi di getto, quasi frettolosamente e con qualche falla, trova un giusto quanto ballerino equilibrio tra action, sentimento e dialoghi introspettivi.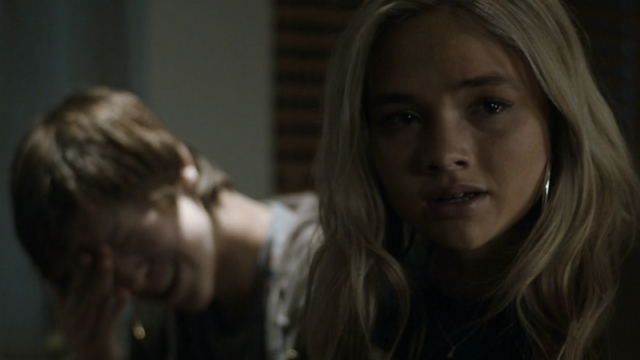 Lo script è costruito su certezze che emergono sin da subito. Una in particolare:
la questione "mutanti" è ormai definita.
Non siamo più in quella fase di dibattito conosciuta nei film. In The Gifted capiamo che il tempo del dialogo è ormai alle spalle. La diversità è un tema assodato a cui si è dato una risposta (legislativa). L'argomento è affrontato nelle ore di educazione civica, c'è pure chi definisce la disparità di trattamento tra le due specie come "razzismo".
La società mostrataci è un complesso consapevole e sedimentato. Essere diversi non è "illegale", ma basta per venire etichettati come minaccia, soprattutto quando i poteri vengono utilizzati. Una società che mostra, negli sguardi e nelle regole, il pregiudizio verso i mutanti concretizzato in una presunzione di pericolosità che ha riscosso quali conseguenze paura e clandestinità.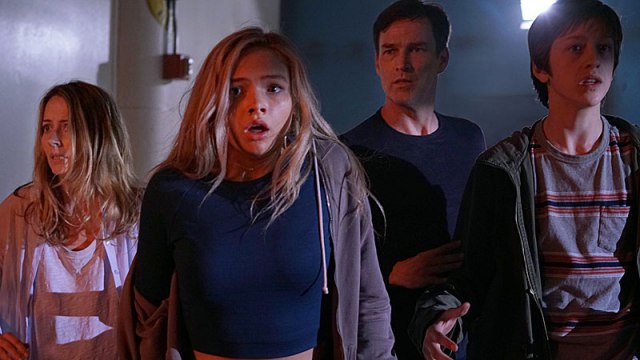 Come affermato al San Diego Comic-Con da Lauren Shuler Donner, The Gifted (così come Legion) non è collegata all'universo cinematografico FOX.
Questo show tuttavia vuole essere — e va considerato di diritto — l'erede (seriale) dei prodotti targati X-Men. 
Così The Gifted parte da una posizione netta, garantendo una sua continuità attraverso le idee della produzione; proponendo personaggi come Lorna Dane (Polaris, figlia di Magneto); sussurrandoci che gli X-Men sono spariti, la Confraternita si è sciolta e le lotte tra i mutanti hanno reso il mondo un posto peggiore.
Collegamenti che arricchiscono e affascinano l'addicted, senza mutare la natura di "prodotto 2.0" di questo titolo. Se nelle pellicole la battaglia per l'uguaglianza si nutriva di uno slancio idealistico, qui si rivendica una libertà negativa: il diritto a vivere un'esistenza piena nella propria quotidianità come individui e famiglia. Un livello, quello della vita quotidiana, elemento basico dove esaltare il tema familiare, in cui legami e poteri uniscono i personaggi in balia degli eventi.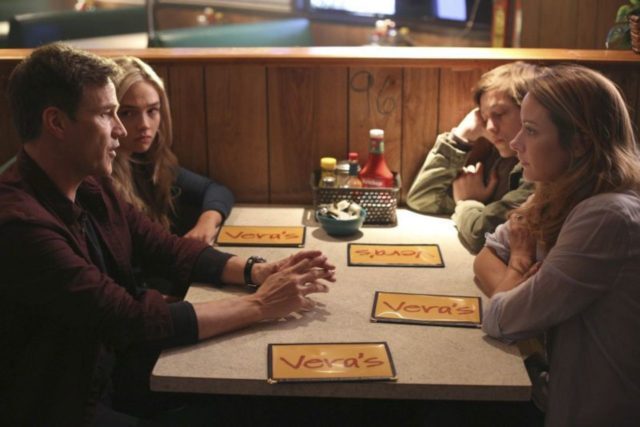 Come sottolineato in avvio, The Gifted in questo suo primo episodio corre. Il finale arriva presto, forse troppo. Ogni elemento è in equilibrio, ma si ha l'impressione di non essersi calati abbastanza nell'analisi, quantomeno sommaria, dei personaggi. Troppa la ricerca del ritmo che questa Serie Tv si propone di mantenere.
In mezzo al clima di tensione e preoccupazione un beffardo umorismo fan service, per nulla stucchevole. Spiccano il solito gradito cameo di Stan Lee (molto pro forma) e svariati riferimenti al mondo degli X-Men (da brividi il momento in cui sentiamo che la suoneria di Eclipse non è altro se non l'opening theme del cartone anni '90).
Il titolo eXposed è identificativo di quanto vediamo nell'episodio e del mood che respiriamo in The Gifted.
"Esposto" significa scoperto, alla luce del sole. Come la famiglia Strucker, che scappa nel tentativo di mettere al sicuro i loro figli. Ma "esporsi" può avere anche un'ulteriore lettura. Assumersi le proprie responsabilità, non avere remore nel lottare per le proprie convinzioni. Ed è ciò che farà Reed, che tra la sua famiglia e il lavoro non indugerà nel fare la scelta giusta.
The Gifted è partito forte, con un linguaggio visivo diretto e, perché no?, un po' superficiale. Inevitabile attendersi una crescita personale dei due piccoli mutanti Lauren e Andy, così come proiettarci verso un importante coinvolgimento di Reed, catturato al termine della puntata. Non ci resta che attendere il secondo episodio, ma se si aggiusterà un minimo il tiro questa Serie Tv promette di stupirci e regalarci un grande titolo.