Altra puntata divertente per The Big Bang Theory, di cui sto apprezzando la capacità di riuscire a far ridere pur usando quelli che ormai sono diventati dei veri e propri cliché nella Serie.
Perché sì, ammettiamolo, non hanno praticamente nulla da raccontare che non sia già stato detto innumerevoli volte. Eppure, gli sceneggiatori di The Big Bang Theory stanno riuscendo – a differenza che nella prima parte di questa undicesima stagione – a essere comunque un minimo originali. E quindi a far ridere.
Questa puntata vede sviluppare due storyline sovrapposte. Quella di Leonard, finalmente protagonista, dato che nelle ultime puntate il suo personaggio era rimasto un po' in sordina, quasi nascosto, facendo battute stantie. Sembrava che gli sceneggiatori non sapessero più che fargli fare. E quella sul professor Proton, che riguarda Sheldon, Amy e ovviamente Will Wheaton.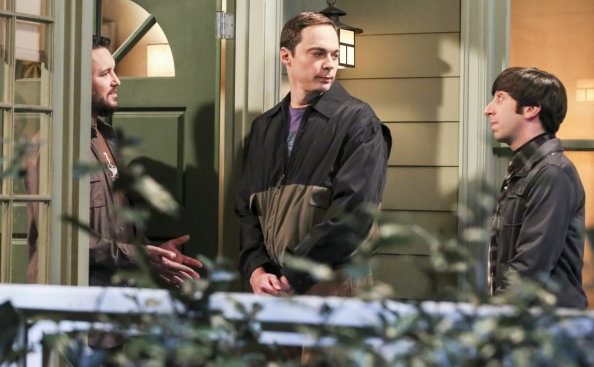 Sì, è tornato il professor Proton. Ricordate che qualche puntata fa Will Wheaton aveva ottenuto la parte? E che Sheldon l'aveva inserito nella lista dei suoi acerrimi nemici per questo? Beh, Will Wheaton non si è fatto impressionare e ha comunque accettato la parte.
Ed ecco che vediamo il solito Sheldon che, dopo aver rifiutato un invito a cena di Penny e Leonard, perché loro vogliono vedere la prima puntata della nuova Serie del Professor Proton, decide di insultare con commenti negativi l'episodio su internet.
Segue qui un simpatico e intelligente scambio di battute con Amy, che mette in evidenzia uno dei problemi di internet: criticare senza conoscere. Ognuno, infatti, si sente in diritto di dire la propria, anche quando non sa nemmeno di cosa si sta parlando!
Amy convince così Sheldon a guardare con lei la puntata, in modo che poi possano criticarla insieme. Ma Sheldon si innamora della nuova Serie: Will Wheaton è convincente, c'è suspense, c'è anche come ospite un vero scienziato: Howard.
Sheldon non capisce perché Howard non gliel'abbia detto e Amy gli fa capire che, magari, l'ha fatto per non ferire i suoi sentimenti. Così, il giorno dopo, Sheldon comunica a Howard che l'ha perdonato e poi lo convince/costringe ad accompagnarlo da Will Wheaton.
Un Will Wheaton che, pur contento che a Sheldon il programma piaccia, non accetta la sua proposta di andare come ospite al programma. Invece, gli chiede se può convincere Amy.
Amy, però, si mostra subito poco entusiasta della cosa. Indagando, Sheldon capisce che Amy non vuole farlo per lui: sa cosa significa il professor Proton per Sheldon e non vuole che ci rimanga male o si senta defraudato.
Sheldon allora capisce che spesso Amy non fa qualcosa che gli piace a causa sua e si sente davvero in colpa per questo. Segue una divertente scenetta in cui parla di questo problema con Howard e Raj – che in questa puntata di The Big Bang Theory fanno da spalla – e loro gli fanno capire che tutti si comportano così con lui e che egli è prevedibile.
Alla fine, comunque, Sheldon convince Amy ad andare al programma. Insomma, tutto bene quel che finisce bene.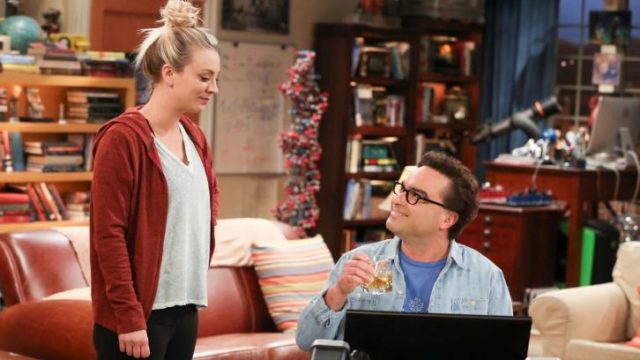 L'altra storyline è altrettanto divertente e ben costruita. Avevamo già sentito – nella scorsa puntata di The Big Bang Theory – che Leonard stava pensando di scrivere un libro. Ed eccolo qui, alle prese con la prima stesura, che procede piuttosto bene.
Per avere un parere, Leonard lo fa leggere a Bernadette, che subito individua Penny nel personaggio femminile. Un personaggio che però sembra meschino e cattivo, che tratta il protagonista – basato su Leonard stesso – con sufficienza.
Leonard allora fa leggere il romanzo a Penny la che, al contrario, pensa che quel personaggio sia basato su Bernadette. E Leonard, per paura di litigare, glielo lascia credere. Ma, dopo uno scambio tra Penny e Bernadette, la ragazza scopre la verità e si arrabbia molto col marito.
Leonard allora chiama sua madre e, mentre ci parla, capisce di essersi ispirato proprio a lei per il personaggio. Va subito a rassicurare Penny che però appare un po' disgustata dalla cosa (infatti, le scene sembrano abbastanza incestuose).
Molto carina l'idea di farci vedere una scena raccontata nel romanzo, interpretata dagli stessi personaggi a cui sono ispirati.
Idea non originalissima, certo, ma che  contribuisce al successo di questa nuova puntata di The Big Bang Theory.