Il nuovo episodio di "Young Sheldon" ci ha mostrato una nuova lite scoppiata tra i coniugi Cooper. Dobbiamo ammettere che Sheldon Cooper aveva ragione quando in "The Big Bang Theory" (leggi qui la recensione del quattordicesimo episodio della Serie) descriveva la burrascosa vita matrimoniale dei suoi. 
Nel dodicesimo episodio di questa prima stagione di "Young Sheldon" che ci sta regalando tante gioie abbiamo infatti capito quanto un semplice computer possa portare la discordia in casa Cooper!
All'inizio del nuovo episodio "A Computer, a Plastic Pony, and a Case of Beer" vediamo proprio il piccolo Sheldon Cooper nel suo negozio di elettronica preferito mentre ammira un nuovo modello di PC, il "Tandy 1000 SL". Quando sua madre lo raggiunge, le espone tutti i vantaggi di avere in casa un computer e le chiede insistentemente di comprarglielo, ma Mary Cooper gli ricorda che non possono permetterselo e lo porta via da lì. La sera però mentre guarda la Tv con sua madre e suo marito, Mary riapre la questione e racconta a George che Sheldon le ha espresso il desiderio di avere un computer. Mentre George afferma di non volerlo acquistare e si mostra irremovibile nella sua decisione, Costance invece si offre di prestar loro il denaro necessario. George si sente offeso nel suo orgoglio da questa proposta e rifiuta.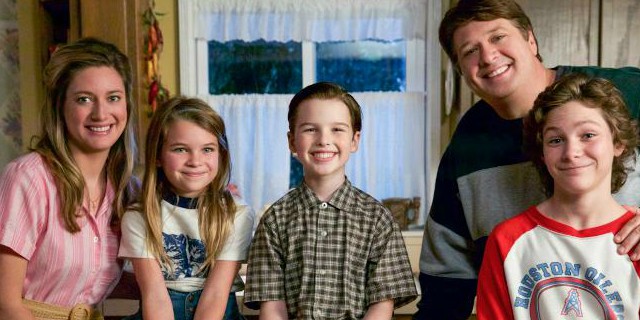 Più tardi Mary e George parlano, prima di andare a letto, della questione e la donna fa presente al marito che, dato che ha dei soldi da parte, vorrebbe usarli per comprare il computer in quanto questo strumento non sarà utile solo a Sheldon, ma a tutta la famiglia. George però vuole sapere quanti soldi ha da parte e quando Mary dà risposte vaghe alle sue domande, l'uomo va su tutte le furie e provoca la moglie comprando l'indomani un'intera cassa di birra. Mary però si arrabbia al punto di decidere di lasciare il nido coniugale e trasferirsi con i suoi due gemelli a casa della madre. George Jr invece resta con il padre perché ha la speranza di ricevere una chiamata da una ragazza che gli piace.
Mary per non darla vinta al marito, decide di comprare a suo figlio il computer che tanto desiderava.
Nel frattempo George Sr e Georgie hanno molte difficoltà in casa senza l'aiuto di Mary: non sanno preparare nè la colazione, nè il pranzo e non riescono a far funzionare la lavatrice. Georgie allora suggerisce a suo padre di chiedere scusa alla sua consorte, ma George sembra non avere alcuna intenzione di fare una cosa del genere. Per questo Georgie accusa Sheldon a scuola di essere l'unico colpevole del litigio dei loro genitori. Una volta tornato a casa Sheldon cerca di trovare con l'ausilio del suo nuovo computer una soluzione al litigio che ha diviso la sua famiglia, ma nemmeno quello sembra capace di aiutarlo.
Mary vorrebbe chiarire con suo marito, ma allo stesso tempo non vuole chiedergli scusa e per questo si lascia consigliare da sua madre che le suggerisce di tornare a casa sua per prendere alcune cose per i bambini e di ignorare totalmente suo marito. Mary esce e incontra George che stanco delle difficoltà della vita in solitaria aveva deciso di cedere e chiedere scusa alla sua consorte. Camminando mano nella mano per strada riescono a chiarirsi e a superare le loro divergenze.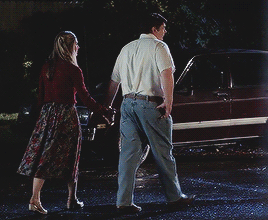 Molto esilarante è stata la scena finale dell'episodio in cui la famiglia Cooper ha cominciato a utilizzare il loro nuovo acquisto, il computer di ultima generazione.
Se Sheldon lo usa solo per calcolare nel dettaglio l'ammontare delle spese della sua famiglia, i suoi fratelli lo adoperano invece per scopi meno nobili: Missy si è dedicata alle scommesse online, Georgie ha cominciato a flirtare con l'antenata della moderna Siri, Eliza.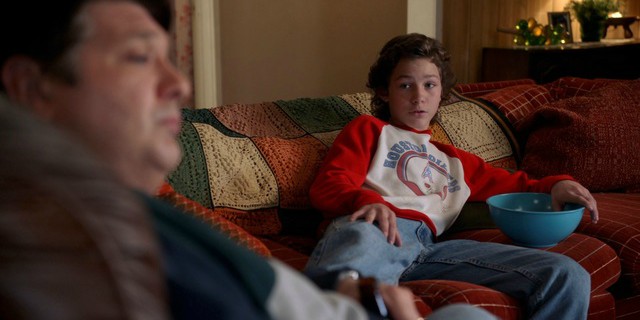 Il nuovo episodio di "Young Sheldon" è stato sicuramente uno dei più divertenti dell'intera stagione! Finalmente Sheldon ha ottenuto il tanto desiderato computer e ha cominciato a usarlo, facendo non pochi danni. Sono sempre esilaranti le scene che vedono protagonisti George Sr. e George Jr. : vederli tentare di far funzionare la lavatrice e parlare insieme sul divano dei problemi causati dalle donne. Il piccolo Sheldon è stato tenero e divertente come al solito, ma la vera protagonista è stata Missy!  Se negli episodi precedenti ci era un po' mancata, in questo dodicesimo episodio di "Young Sheldon" invece la piccola Missy ci ha fatto davvero fare grasse risate. Sia che prenda in giro suo fratello George, sia che litighi con Sheldon, quella bambina è un concentrato di energia e simpatia.
Anche se questo episodio è stato piuttosto inutile ai fini della trama, è innegabile che sia stato divertente ed esilarante. Sappiamo che questo non è proprio scontato e infatti da quanto tempo "The Big Bang Theory" non ci faceva ridere così? (leggi qui i 10 momenti in cui la sceneggiatura di "The Big Bang Theory" è stata imbarazzante).