Attenzione: evitate la lettura se non volete imbattervi in spoiler sull'undicesima stagione di The Big Bang Theory
Ci avevano lasciati letteralmente con il fiato sospeso gli autori di The Big Bang Theory. La 10×24, il season finale della decima stagione, si era infatti concluso con un inaspettato e – forse – insperato colpo di scena: dopo essere stato baciato dalla dottoranda che segue, Sheldon Cooper scappa via e bussa tre volte alla camera d'albergo di Amy, facendosi trovare inginocchiato e con un anello.
Sì, lo so, sembra fantascienza, eppure è successo. Anche se, a onor del vero, quell'anello l'avevamo già visto in un'altra occasione: ovvero nel season finale dell'ottava stagione (8×24) di The Big Bang Theory: Amy chiede una pausa a Sheldon e lui si domanda cosa dovrebbe farci adesso con l'anello, tirato a sorpresa fuori dal cassetto. Purtroppo però, quell'anello non era più stato ripreso, neppure quando i due erano tornati insieme, dopo una breve parentesi che ha visto Amy uscire con qualche altro ragazzo.
Ce n'eravamo quindi dimenticati, ancora di più dal momento che la decima stagione è stata tutta incentrata sulla convivenza tra i due. Essendo già "delicata" quella situazione non abbiamo sperato che ci fosse addirittura un seguito. E invece ci hanno sorpreso.
Non è stata, invece, sorprendente la risposta di Amy, con cui inizia questo nuovo episodio di The Big Bang Theory. Qualcuno dubitava che gli avrebbe detto qualcosa di diverso dal sì? Dai, siamo seri! Amy non desiderava altro! E anche noi. Ma, nonostante la risposta fosse scontata, è stato molto originale e divertente quello che è successo mentre lei stava per dire di sì.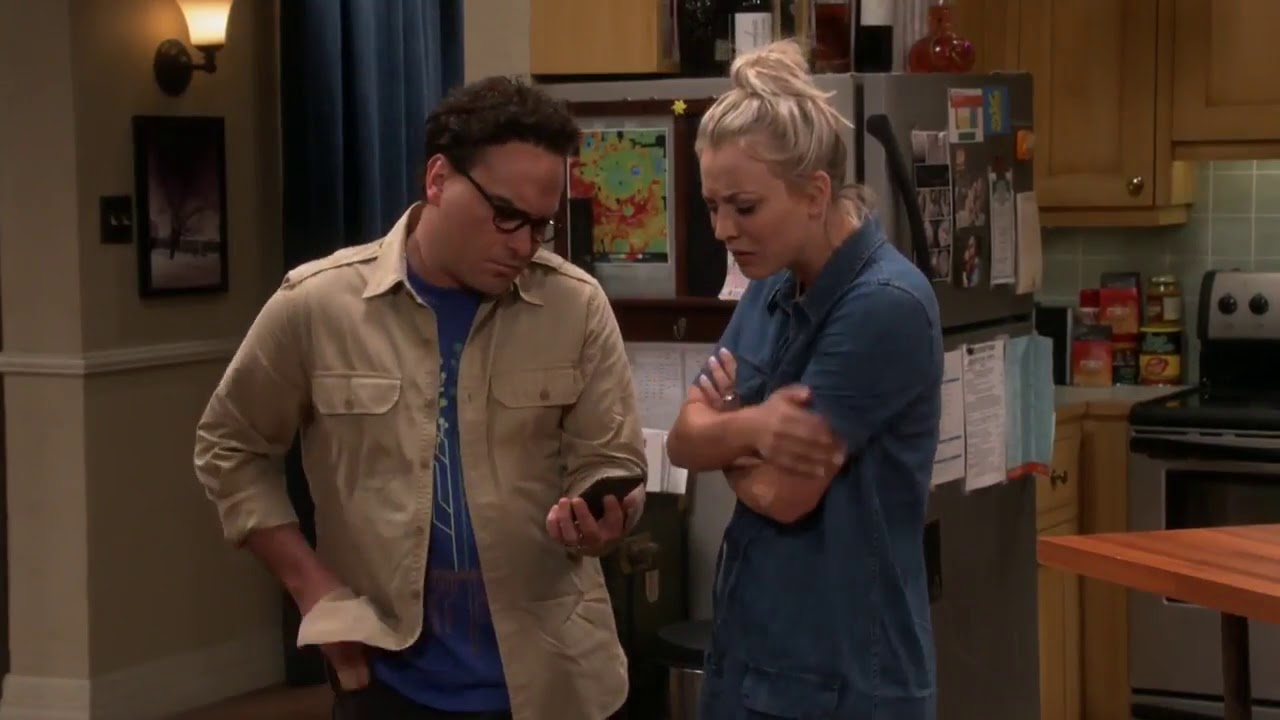 Ricordiamoci che Sheldon è sparito all'improvviso senza avvisare nessuno. E, dal momento che Sheldon è un bambinone, Leonard e Penny l'hanno chiamato, preoccupati. Sheldon, naturalmente, ha risposto perché "gli sembra da maleducati" non farlo. E ha spiattellato tutto, bacio con la dottoranda compreso. E la necessità che ha sentito di chiedere prima il permesso a un uomo… Stephen Hawking.
Molto divertente e ironico il tutto, insomma, compreso lo scambio di battute successivo – sebbene fortemente maschilista. Leonard e Penny sono infatti sorpresi che non abbia chiesto la mano di Amy al padre della ragazza (nel 2017, sul serio??).
La scena si conclude con il sì di Amy che non vediamo. Sheldon, infatti, che ha appena chiuso la chiamata con gli amici perché Amy gli ha fatto notare che non gli può rispondere, subito richiama per dire che ha accettato.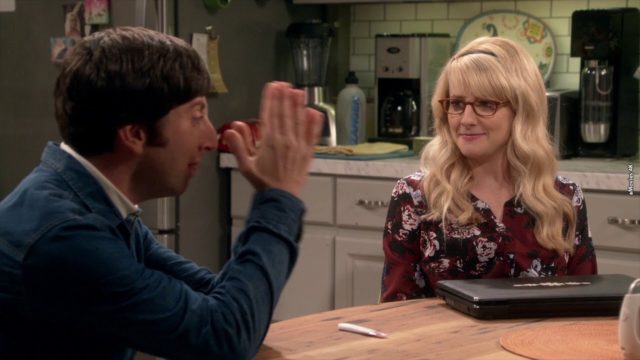 La puntata prosegue ricca di colpi di scena. Oltre alla promessa di matrimonio tra Sheldon ed Amy, infatti, scopriamo anche che Bernadette è di nuovo incinta. Notizia totalmente inaspettata sia per noi che per i coniugi Wolowitz, che danno di matto e non si mostrano particolarmente entusiasti della cosa. E che lanciano il sasso, facendo la domanda che tutti ci stiamo facendo da stagioni: perché Penny e Leonard non figliano?
La risposta, per il momento, sembra chiara: nessuno dei due si sente pronto. Sarà così anche nelle successive 23 puntate e abbiamo il diritto di aspettarci "sorprese", adesso che l'argomento è stato finalmente tirato in ballo?
A completare il quadro, ci sono un Raj geloso marcio perché non riesce a trovare l'anima gemella (@Raj, dì la verità, ti stai trasformando in Ted Mosby??), uno Sheldon che mette il muso perché a una cena con i colleghi di Amy è stato ignorato e una Amy che, tornata a Pasadena, abbraccia la ragazza che ha baciato Sheldon, ringraziandola. Perché, in fondo, se quel bacio non ci fosse stato, chissà quando Sheldon avrebbe capito che voleva baciare solo Amy per il resto della vita!
Insomma, nel complesso, l'undicesima stagione di The Big Bang Theory è partita nel migliore dei modi. Speriamo solo che le nuove puntate mantengano questa promessa.