Molto di quello che è successo in "The Summit", l'episodio di questa settimana di The Americans, può essere riassunto in poche semplici frasi. Philip dice a Elizabeth che la sta spiando. Elizabeth alla fine dice di no a una missione cambiando così posizione nel conflitto interno ai sovietici. Stan è più convinto che mai che i suoi vicini siano agenti russi.
Ma i dettagli contano, come succede sempre in The Americans. Ed è bene approfondirli. Se si commette uno sbaglio, questo può diventare schiacciante. Elizabeth non è immune a errori, nonostante tutto. E il suo errore è semplicemente fumare. Le persone notano che fuma molto, e quel vago identificatore potrebbe essere sufficiente per essere la sua rovina. Soprattutto per Stan.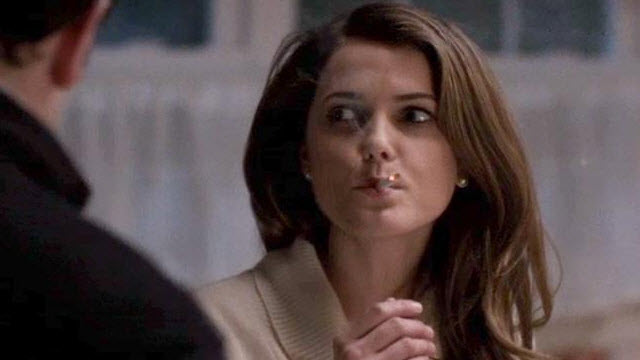 Gli autori di The Americans hanno costruito questo episodio durante l'intera stagione.
Torniamo un momento al primo episodio (qui ve lo raccontiamo). Mentre Elizabeth riceveva i suoi ordini (e una pillola di cianuro) da un generale delle forze strategiche missilistiche in Messico, "We Do What We Told" di Peter Gabriel riempiva la colonna sonora. Il suo coro sembrava quasi volerci ricordare del suo ruolo di soldato di fanteria in prima linea nella Guerra Fredda. Da lì, abbiamo assistito a Elizabeth che eseguiva semplicemente gli ordini. Ed eseguire gli ordini ha comportato almeno una dozzina di morti e all'accoltellamento dei signori Teacup, con il loro giovane figlio nella stanza accanto. E questo senza contare l'omicidio per proteggere Paige.
Con la Serie che sta per concludersi, The Americans usa "The Summit" per fare un passo indietro e concentrarsi sulla persona che Elizabeth è diventata. Per tutta la stagione è stata esaminata sotto la luce più dura possibile mentre continuava a lavorare sul lato sbagliato della Storia. Il fatto che Philip si sia ritirato dal lavoro li ha messi in netto e drammatico contrasto. In sostanza si è trovata senza la sua copertura per tutti gli atti orribili che ha dovuto commettere sul campo.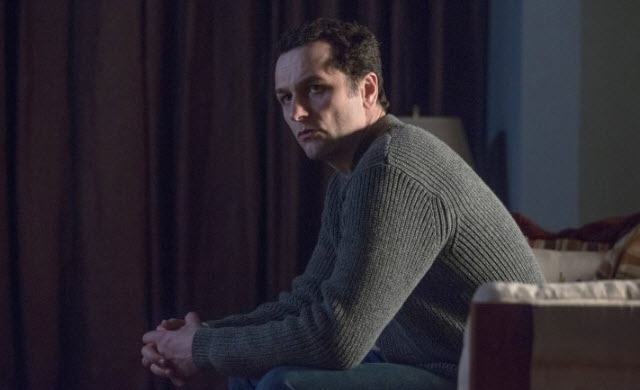 Sappiamo che le forze anti-Gorbaciov all'interno del KGB e le forze armate stanno lavorando per sovvertire la sua agenda. Sappiamo che Gorbaciov riuscirà a raggiungere un accordo sugli armamenti con l'America e alleggerire le tensioni di vecchia data tra i due Paesi. Così sappiamo che ogni danno causato da Elizabeth sarà per nulla. La sua intera vita adulta, implicitamente quindi, sarà stata al servizio, non solo di una causa persa, ma della causa sbagliata.
Il risveglio di Elizabeth in "The Summit" è durato molto tempo. E solo Philip avrebbe potuto renderlo possibile. Andare a Chicago gli ha infatti dato la "moneta di scambio" e l'opportunità per interrogare la sua umanità senza essere interrogata a sua volta sulla sua devozione.
"Farei qualsiasi cosa per te", dice. "L'ho fatto. L'ho fatto."
Ma per Elizabeth procedere nell'auto-riflessione è stata a lungo una prospettiva pericolosa. Fintanto che credeva nella più ampia visione della missione del partito il peso di ciò che faceva era sopportabile. Ora il rammarico presenta una strada più difficile, perché dovrà assumersi la responsabilità per ciò che ha fatto.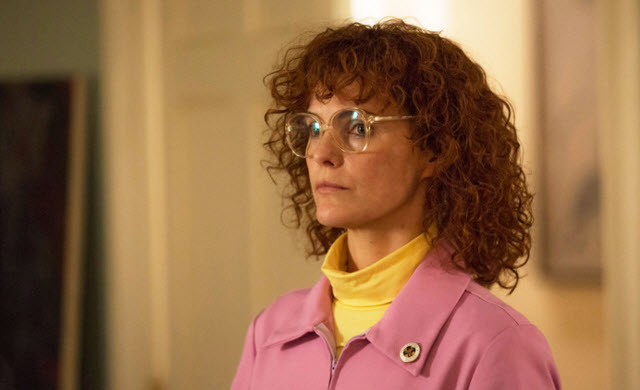 La maggior parte di "The Summit" l'attira in un'affascinante via di mezzo tra dovere e disillusione. Lei è sia l'angelo della morte che l'angelo della misericordia. La sequenza chiave dell'episodio ce la mostra mentre si prende cura di Erica per l'ultima volta. Questo tipo di incarichi hanno sempre avuto un potente effetto su Philip ed Elizabeth. La forza di Erica di fronte al dolore angosciante però ha scalfito Elizabeth. Così come hanno fatto i suoi dipinti, che hanno saputo smuovere un sentimento inesprimibile nella sua anima. Pietà?
Il fatto che sia stata costretta a rimanere nella stanza di Erica è cruciale. É più facile liquidare l'arte come frivola quando non ci si confronta. Quando Glenn fallisce miseramente nell'assistere al suicidio di Erica tocca a Elizabeth portare a termine il compito. E sarebbe la persona più adatta. Lei sa quanto possa essere brutto uccidere un'altra persona. Anche in questo caso. Anche quando la motivazione e la ragione spingono in una direzione, il corpo mette in campo una resistenza infernale.
Allo stesso tempo Elizabeth è ancora in grado di agire su livelli diversi. Quello umano e quello professionale. Ha fatto una "gentilezza" a Glenn ed Erica, ma non esita a scuotere abilmente Glenn al piano di sopra così da poter fotografare i documenti nella sua valigetta. Erica però era unica nel suo rapporto con Elizabeth. É l'unica persona uccisa da Elizabeth che voleva morire. Ed è a suo modo, una morte compassionevole. Finché Elizabeth riesce a giustificare la violenza che perpetua, può continuare ad assolvere se stessa. Ora che è giunto il momento per lei di riflettere sulla giustezza di ciò che ha fatto, avrà più difficoltà a perdonare i suoi stessi peccati.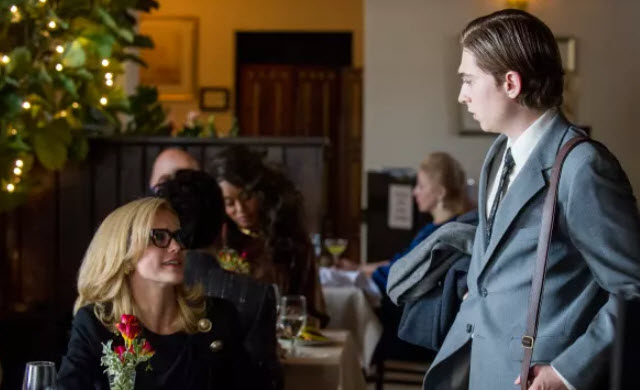 Nel frattempo coglie la redenzione dove riesce a trovarla. Quando intrappola con successo Jackson in una riunione del Dipartimento di Stato e lui la scopre, lo lascia andare via. Senza neppure troppa garanzia che tenga la bocca chiusa. La sua decisione di lasciarlo andare è insolitamente spericolata, ma è un segno che la sua coscienza è finalmente satura dai cadaveri ammucchiati nel suo percorso.
Questa svolta forse arriva troppo tardi in The Americans con solo due episodi mancanti. Sicuramente in ritardo nella doppia vita di Elizabeth. Questo però massimizza l'impatto di un episodio come "The Summit" che ci mostra una volta in più quanto sia facile pensare a lei come a un soldato arruolato e spedito a combattere una guerra ingiusta e che ne esce disilluso. Non è sicuro che lei riuscirà a uscirne. Philip ed Elizabeth si sono sacrificati per un governo che ha deturpato i loro ideali e sfruttato il loro impegno. La loro vita. Ora sono dall'altra parte, apolidi e bloccati. Esuli nei sobborghi americani.