JQuesta stagione di The Big Bang Theory ci sta facendo vedere scene che mai avremmo immaginato di trovare nella sit/com. Avremmo mai creduto che Sheldon, il personaggio più asociale e asessuato delle Serie Tv, avrebbe dato consigli a Leonard su come essere un perfetto marito per Penny? Eppure nel nuovo episodio di The Big Bang Theory andato in onda giovedì abbiamo visto anche questo.
La parola chiave di questo episodio, "The Romance Recalibration",
è stata "amore", ma soprattutto "assurdità"
Piccola avvertenza: la recensione potrebbe contenere degli spoiler per chi non ha ancora visto il nuovo episodio. Vi invito dunque a desistere dal leggerla ed a cercare subito un sito streaming per recuperarlo!
Ci sono problemi nella coppia più affiata della sitcom, Leonard e Penny. Penny vorrebbe ricevere più attenzioni e regali da suo marito, che invece non riesce a far altro che giocare ai videogiochi sdraiato sul divano (e che tra l'altro non indossa nemmeno più i pantaloni).
Dov'è finito il tenero e romantico ragazzo che le faceva trovare delle rose sul vetro della macchina o le scriveva lunghe lettere di ringraziamento per aver fatto sesso con lui? Il matrimonio ha fiaccato il romanticismo di Leonard?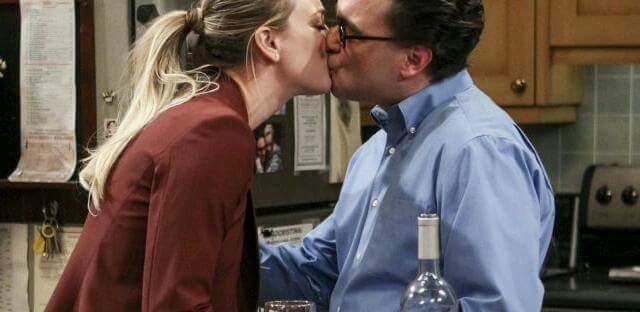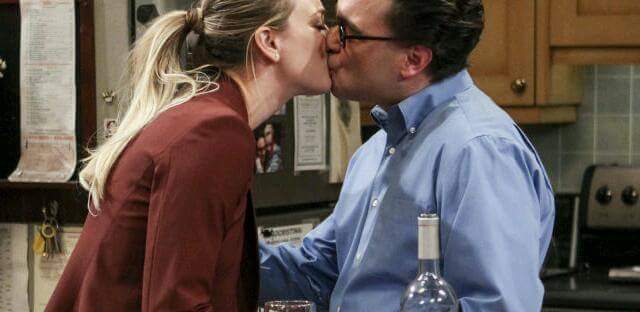 Penny alla serata tra donne si confida con le sue amiche e chiede loro un consiglio su come comportarsi con Leonard. Quando torna però nel suo appartamento è irritata perché, mentre Sheldon si interessa di come sia andata la sua serata, Leonard non fa altrettanto. Leonard d'altro canto si lamenta perché fin dall'inizio è stato lui a fare piccoli gesti per colpire Penny ed è sempre stato il più romantico della coppia.
Alla fine del litigio Penny decide di invitare Amy al suo week end alla spa che ha vinto a lavoro, lasciando suo marito insieme a Sheldon.
Quando Sheldon ed Amy si salutano, prima che lei parta con Penny, accade l'impensabile: Sheldon ed Amy si scambiano un appassionato bacio. Se Penny e Leonard sembrano avere problemi, invece gli Shamy sembrano più uniti che mai.
Per consolare il suo amico, Sheldon offre a Leonard una bevanda calda e propone di giocare insieme a qualche gioco in cui lui lo lascerà vincere. Leonard però è inconsolabile!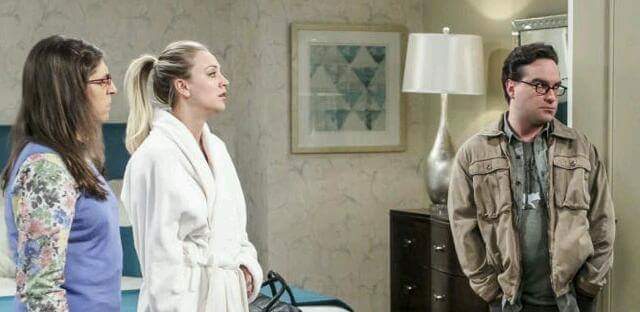 Decide allora di guidare fino alle terme per chiarirsi con Penny, perché non sopporta di essere arrabbiato con lei. Sheldon teme che i suoi amici stiano per divorziare e accompagna Leonard in auto fino alla spa. Quando arrivano, Leonard si scusa, ma sembra non bastare e gli scontri ricominciano.
Leonard e Penny comprendono allora che l'unico modo per risolvere le loro difficoltà ed eliminare i fattori di scontro è usare un contratto tra fidanzati.
Chiedono quindi a Sheldon di stilarne uno per loro, rendendo il dottor Cooper ovviamente l'uomo più felice della Terra!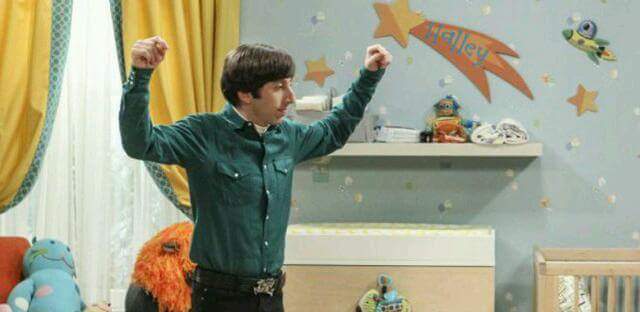 Intanto Howard e Raj devono sistemare la cameretta per la piccola Halley. Il risultato è una stanzetta accogliente, colorata e molto nerd. Difatti Howard ha decorato il pavimento con una mappa mistica che proviene dal famoso gioco "Dungeons & Dragons".
Howard e Raj cercano di capire quale sia la mattonella che cigola, ma finisce per ideare uno strampalato e inutile sistema per arrivare alla culla della bambina senza toccare il pavimento. Quando hai un padre ingegnere laureato al MIT, questo è il risultato.
È stato un episodio davvero originale e divertente
che ci ha fatto davvero fare grasse risate!
È stato strano vedere un'inversione dei ruoli tra Leonard e Penny: per un solo episodio abbiamo visto un Leonard disattento e una Penny che voleva più romanticismo nella coppia. Stanno insieme da così tanto che sono diventati una vecchia coppia sposata?
Per fortuna che a salvarli dalla monotonia interviene Sheldon! Il dottor Cooper redige per loro un contratto che regoli il loro rapporto.
Questo episodio ci ha anche fatto ritornare un po' indietro nel tempo: anche se solo per qualche scena abbiamo rivisto Sheldon e Leonard nel vecchio appartamento e durante un viaggio in auto. Inoltre abbiamo anche rivisto la serata fra donne in cui le tre amiche si sono scambiate chiacchiere e consigli come i vecchi tempi.
Ma la grande novità di questo episodio sono stati ovviamente gli Shamy
e la loro irrefrenabile passione!
Ammettiamolo: il loro bacio ci ha fatto saltare dalla sedia!
Grazie ad Amy l'alieno che un tempo non riusciva nemmeno a toccare la mano di un'altra persona ora è diventato un uomo (certo pedante e strambo) ma più normale. Ogni volta che notiamo i segni di questa trasformazione, non possiamo far altro che sorprenderci.
Ma la coppia più simpatica di The Big Bang Theory restano sempre Howard e Raj. L'imitazione di Tom Cruise in "Mission Impossibile" di Simon Helberg è stata davvero esilarante!
Un episodio davvero carino e godibile, che può essere sicuramente annoverato tra i migliori della decima stagione. È con episodi come questi che la sitcom ci mostra di non aver perso smalto e di riuscire ancora a farci ridere!