Quanto ci manca Parks and Recreation? Dopo che la serie della NBC è finita nel 2015, ci sono state ben poche comedy che hanno offerto al pubblico uno spettacolo di tale qualità. Per sette stagioni abbiamo visto Leslie Knope, la vicedirettrice del Parks and Recreation Department, combattere contro la burocrazia nel tentativo di migliorare la sua città. E nelle prime due stagioni Mark Brendanawicz era un importante membro del suo comitato.
L'affascinante urbanista era un vero idolo per Leslie e l'ha più volte aiutata ad affrontare i problemi che le si presentavano. La vera forza di Parks and Recreation del resto era proprio nel suo cast corale: non sarebbe stata una delle 10 migliori comedy degli ultimi 10 anni (leggi qui quali sono le altre) senza i suoi originali e assurdi personaggi.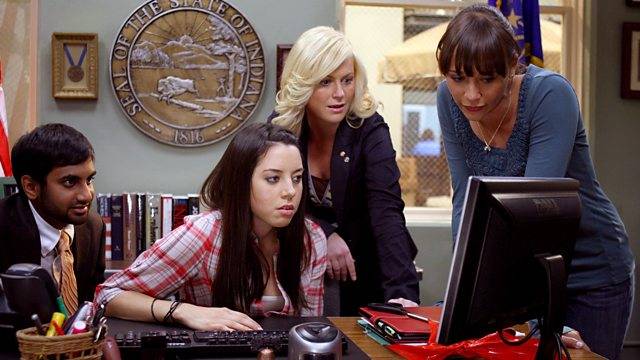 Ma, dopo la fine della seconda stagione, Mark Brendanawicz è scomparso dalla serie e non è stato più nemmeno citato. Perché è accaduto questo?
Quando al tempo venne annunciato che Mark non sarebbe tornato per la terza stagione, fummo molto sorpresi. Immaginammo però che l'attore Paul Schneider avesse deciso di partecipare a nuovi progetti ma che sarebbe comunque apparso in qualche episodio per fare qualche cameo. E invece non solo non è più tornato, ma sembra essere stato colpito da una spietata damnatio memoriae.
Per capire perché sia accaduto tutto questo è necessario fare un passo indietro e comprendere come fosse stato sviluppato questo personaggio. Il co-creatore della serie, Michael Schur, si era ispirato alla vita di un vero urbanista che aveva deciso a un certo punto di lasciare il suo posto nel governo municipale per trasferirsi nel settore privato.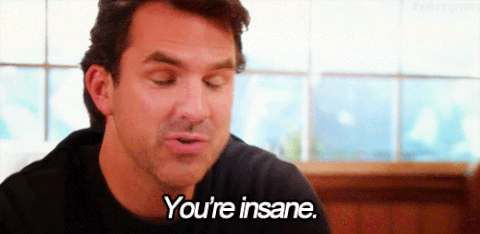 Anche il protagonista di Parks and Recreation (leggi qui l'assurda teoria che lega Stranger Things a questa serie) avrebbe dovuto intraprendere il medesimo percorso per poi andare e venire dal comune di Pawnee. In questo modo volevano quindi mostrare gli aspetti negativi e positivi del lavorare nel governo. Proprio per questa ragione il personaggio sarebbe dovuto tornare spesso nella serie anche nelle ultime stagioni dello show. Pare che i creatori avessero avvertito fin dall'inizio l'attore che potesse esserci questa possibilità e che lui fosse d'accordo.
Quando poi i creatori dello show hanno annunciato nel 2010 che l'attore non avrebbe fatto parte del cast dello show, hanno comunque assicurato che sarebbe stato presente per fare un cameo in qualche episodio. Ma Mark Brendanawicz non solo non è più tornato a Pawnee, ma non è apparso nemmeno nei flashback dell'ultimo episodio. All'epoca Paul Schneider dichiarò che non aveva alcun interesse a tornare sul set della serie che lo aveva reso celebre, ma rivelò che non era comunque stato contattato dagli autori per fare un cameo nell'ultima stagione.
È vero che la sua carriera in quegli anni stava andando molto bene e che aveva ottenuto molti ingaggi in film indipendenti, ma questa non è una buona ragione per rinunciare a rendere omaggio allo show che lo aveva lanciato.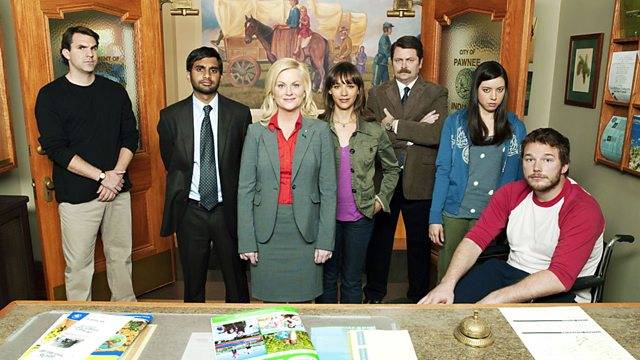 A spiegare perché abbia deciso di lasciare definitivamente la serie è stato proprio l'interprete di Mark Brendanawicz in un'intervista di qualche anno fa rilasciata a Screen Crush. L'attore ha dichiarato infatti, parlando della sua esperienza sul set di Parks and Recreation:
Quell'esperienza è stata molto strana per me. Sai, ho fatto l'audizione per un personaggio specifico che è stato cambiato a metà stagione. Ed è diventato un personaggio molto meno stimolante. E, all'improvviso, ero confuso e avevo molto meno da fare. Apprezzo il lavoro che i ragazzi hanno fatto sul set di quella serie ma io e "Parks and Recreation" facciamo parte di due mondi diversi. Semplicemente non so nulla del mondo delle sitcom e sono stato felice di tornare nel mondo che conosco bene.
A provocare la partenza quindi di Mark sono state alcune divergenze artistiche e il desiderio da parte dell'attore di tornare a recitare in produzioni in cui si sentiva più a suo agio. Per fortuna gli autori sono riusciti a introdurre nuovi personaggi che non ci hanno fatto sentire troppo la mancanza del bel Mark.