Il giovane Sheldon ha avuto un successo strepitoso. Lo spinoff alle prime armi di The Big Bang Theory non ha perso tempo a seguire le orme della Serei Tv madre. La CBS infatti ha deciso di premiare il giovane Sheldon con una seconda stagione. La serie ha avuto un debutto stellare: l'episodio pilota ha visto 17 milioni di telespettatori incollati alla tv. Ma il successo di questa Serie Tv era qualcosa che tutti ci aspettavamo, infatti a settembre 2017 Young Sheldon ha ricevuto l'ordine completo per l'intera stagione.
La Serie Tv, dopo la pausa invernale è tornata più agguerrita che mai. L'ultimo episodio di Young Sheldon si è avvicinato al debutto della serie in termini di visualizzazioni, attirando 16 milioni di spettatori. L'impressionante performance del giovane Sheldon l'ha spinto al primo posto tra le nuove serie comiche. Seconda in assoluto solo a The Big Bang Theory.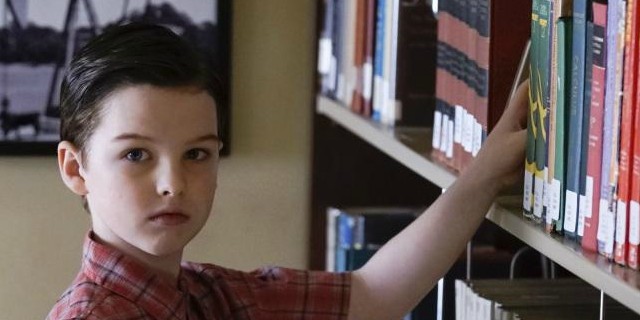 Grazie al suo pubblico, Young Sheldon vanta ora il più alto tasso di fidelizzazione nella storia della televisione, un fatto che è stato preso in considerazione dalla CBS. Il presidente dell'emittente Kelly Kahl ha elogiato Young Sheldon per la sua influenza sulla rete, accreditandolo come Serie Tv con "impatto maggiore" sul programma della CBS in così poco tempo. La serie esplora le prove e i successi del piccolo Sheldon Cooper, interpretato dal promettente Iain Armitage.
Mentre lo studente prodigio frequenta la scuola superiore a soli 9 anni; l'altro Sheldon invecchia in The Big Bang Theory. I fan nel frattempo si godono le storie che esplorano la crudeltà e lo stress delle scuole superiori. Inoltre, ci mostrano il modo in cui Sheldon è cresciuto, così come lo conosciamo.
Young Sheldon va in onda ogni giovedì sulla CBS. Cosa dovremmo aspettarci per il prosieguo di questa stagione?