Arrivata su Netflix nel dicembre 2019, The Witcher è riuscita a conquistare un gran numero di spettatori. Più volte è stata associata alla serie che ha reso popolare il fantasy nel mondo televisivo, ovvero Game of Thrones.
Ma se The Witcher non è la nuova Game of Thrones, è pur vero che la serie della HBO rappresenta un metro di paragone di un certo livello e il confronto può far preoccupare. Tanto che la sceneggiatrice di The Witcher ha quasi rifiutato il lavoro per questo motivo.
Lauren Hissrich, showrunner di The Witcher, temeva infatti di non riuscire a scrivere una serie tv fantasy
In un'intervista nel podcast 3rd & Fairfax: The WGAW Podcast, dedicato al mondo degli scrittori e sceneggiatori, Hissrich ha parlato di come è stata coinvolta nella realizzazione di The Witcher.
La sceneggiatrice ha raccontato delle sue iniziali preoccupazioni, sentendo da subito la pressione di una serie che, ancor prima della realizzazione, era presentata come 'la prossima Game of Thrones'.
"Ho pensato: 'Non posso farcela! Game of Thrones è fantastica! […]

Quei fan [di The Witcher] si meritano qualcuno che sappia scrivere una serie fantasy. Qualcuno che abbia esperienza nello scrivere fantasy; qualcuno che può dar loro quel che si aspettano… non penso di essere quella persona'".
Nonostante le preoccupazioni, Hissrich lesse due dei libri di Andrzej Sapkowski su cui è basata la serie, La spada del destino e Il sangue degli elfi (avendo già precedentemente letto Il guardiano degli innocenti). Dice che così facendo ha compreso che The Witcher "diventa una storia di una famiglia". Continua:
"La mia esperienza lavorativa fino a quel momento è stata caratterizzata dallo scrivere di drammi famigliari, di serie tv dramma con i personaggi al centro; sapevo di poter scrivere bene di questo".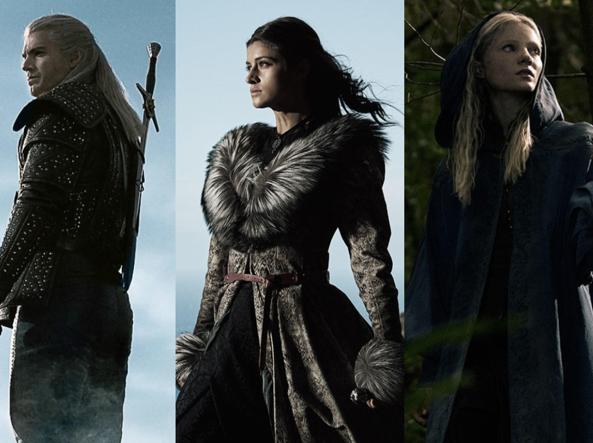 Per poter avviare il progetto, presentò a Netflix la sua visione e le sue idee sulla serie: seguire già dall'inizio le vicende di Geralt, Ciri e Yennefer, con una timeline confusionaria. Dice:
"Credo che sia stata quell'idea a convincere Netflix a darmi una possibilità affidandomi una grande produzione".
Alla fine tutto si è risolto per il meglio, The Witcher ha riscosso un grande successo di pubblico e ha ottenuto una seconda stagione, le cui riprese inizieranno in estate. Noi speriamo che nella seconda stagione Hissrich dia risposta alle questioni rimaste irrisolte.