ATTENZIONE: questo articolo contiene SPOILER sulla prima stagione di The Witcher.
Creature della notte e del giorno. Draghi, geni, diavoli. Elfi, maghi, strighi e uomini. Questo e molto altro ancora si nasconde nel Continente, il mondo di The Witcher. In soli due mesi il prodotto di Lauren Schmidt Hissrich basato sulla saga di romanzi di Andrzej Sapkowski ha conquistato milioni di fan. Con le atmosfere dark e un mix perfetto di elementi fantasy e orrorifici, la prima stagione ha saputo fare leva sulla curiosità del pubblico, spingendolo a divorare in pochissimo tempo gli otto episodi che la compongono. Eppure, la storia di Geralt di Rivia, Yennefer di Vengerberg e Cirilla di Cintra, i tre personaggi principali, è solo agli inizi.
Se nelle prime puntate abbiamo avuto l'occasione di seguire le vicende dei protagonisti e dare uno sguardo al loro passato, al modo in cui si sono conosciuti e in cui i loro destini si sono incrociati, nella seconda stagione attesa per il 2021 sono ancora molte le domande che dovranno trovare una risposta.
Nel frattempo, però, rivediamo insieme 5 questioni irrisolte di The Witcher che ci stanno facendo scervellare.
1) Le vere origini di Geralt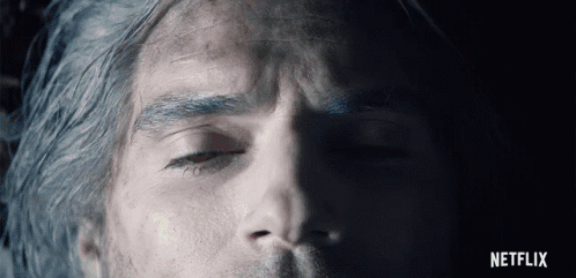 Macellaio di Blaviken, Lupo Bianco, Vatt'ghern. Tanti sono i nomi dati allo strigo più conosciuto del Continente (anche se presto ne conosceremo altri e qui potete leggere tutti i dettagli). Ma chi è veramente Geralt di Rivia? In questa prima stagione non abbiamo avuto modo di scoprire davvero le sue origini anche se per gli appassionati dei romanzi non è certo un mistero. L'unico scorcio sul passato di Geralt prima che venisse addestrato a Kaer Morhen ci viene mostrato nel finale di stagione. Una maga di nome Visenna si prende cura di lui, una donna che sappiamo essere proprio quella madre che lo aveva abbandonato affinché si addestrasse con Vesemir.
Ma niente è ancora chiaro sulla vita di Geralt, sul perché sia stato consegnato ai Witcher, sull'addestramento ricevuto e su come sia riuscito a sopravvivere ad esso.
Eppure, speriamo che questi interrogativi possano trovare una risposta nella seconda stagione di The Witcher.