# #
La settima stagione di The Walking Dead, in onda sul canale americano AMC, sta per concludersi e la battaglia contro Negan sembra molto vicina, ma sarà davvero così?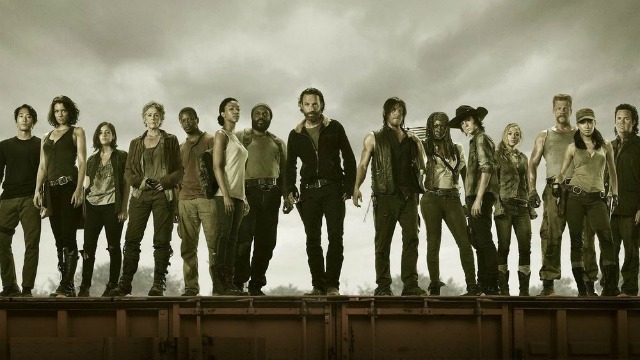 # #
Prima di tutto facciamo un piccolo riassunto della quindicesima puntata dal titolo "Something They Need". In questo episodio abbiamo visto Sasha che, dopo essere entrata di nascosto nel quartier generale dei Salvatori per uccidere Negan, è stata catturata e rinchiusa in cella. L'uomo la vuole usare per estorcerle informazioni riguardo quello che sta facendo il suo gruppo, di fatto per usarla contro di loro; per questo motivo, Sasha chiede a Eugene di procurarle un' arma con la quale togliersi la vita (anche se, in realtà, capiamo che la vorrebbe usare contro Negan), ma Eugene le porta una pillola per suicidarsi.
Intanto, Rick e gli altri, guidati da Tara, vanno dalle donne di Oceanside per prendere loro le armi e convincerle a unirsi alla lotta contro Negan e il suo esercito. Infine, possiamo vedere Rosita che è tornata ad Alexandria con Dwight. (Se volete leggere la recensione completa della puntata, cliccate qui).
# #
Nella sedicesima e ultima puntata di The Walking Dead, intitolata "The First Day of the Rest of Your Life", vedremo finalmente la battaglia contro i Salvatori, o almeno, la vedremo iniziare. Stando al trailer, che potete trovare in fondo all'articolo, Dwight sarebbe andato da Rick per aiutarlo a battere Negan. In più, al momento, il destino di Sasha sembra molto incerto: deciderà di usare la pillola per uccidersi, si salverà o verrà uccisa da Negan? Vediamo anche Carol e Re Ezekiel, con la tigre Shiva, in cammino per aiutare gli altri. Infine, una delle anticipazioni vedrebbe la comunità della discarica voltare le spalle a Rick e iniziare a sparare contro Alexandria.
L'ultimo episodio di The Walking Dead andrà in onda il 3 aprile, in Italia, con il titolo "Il primo giorno del resto della tua vita".
Nell'attesa, vi lasciamo al promo della puntata