Il mid-season finale della settima stagione di The Walking Dead è ormai alle porte. La 7×08 "Hearts still beating" sarà l'ultima puntata dell'anno prima della pausa natalizia e ci farà parecchio soffrire.
Solito avvertimento ormai d'obbligo: si astengano dalla lettura tutti quelli che non vogliono avere spolier sulla prossima puntata e tutti quelli che non sono in pari con la visione della settima stagione.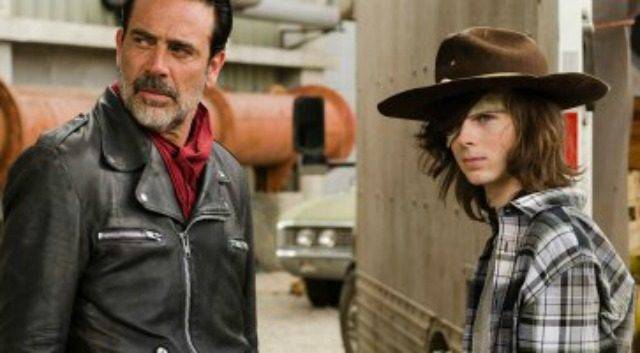 La 7×07 di The Walking Dead ha decisamente lasciato il segno.
Dopo la scottante lezione sul rispetto delle regole che Negan ha impartito davanti ai suoi sudditi e ad un Carl un po' scioccato ma che continua ad avere l'aria da badass, siamo ritornati alla maison di Rick. Mentre quest'ultimo è con Aaron a far provviste, Negan si mette comodo comodo in casa Grimes. Così comodo che deciderà di restare e di aspettare l'arrivo di Rick sorseggiando una rinfrescante limonata.
"La sgradita visita di Negan ad Alexandria continua mentre gli altri membri sono alla ricerca di provviste".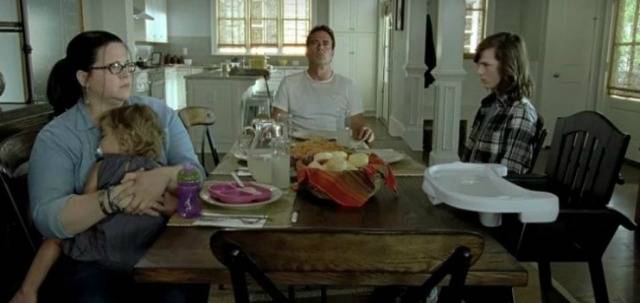 Così recita l'anticipazione rilasciata dall'AMC sul prossimo episodio. Nel promo dell'ottava puntata, infatti, viene mostrato uno "sbarbato" Negan a tavola in compagnia di Carl, Judith e di un'Olivia sul punto di crollare. Rick ed Aaron riescono ad acchiappare qualche rifornimento, dopo aver superato tutti i walkers galleggianti nel laghetto che facevano la guardia al bottino, e far ritorno al loro campo. Ma torneranno in tempo ad Alexandria prima che Negan si spazientisca e decida di usare Lucille?
Buone nuove invece per Daryl che riesce, a quanto pare, a scappare. Una volta evaso, Dixon segue una pista di fiammiferi che lo guida fuori dal santuario dove ad aspettarlo c'è Jesus. Insieme i due si dirigeranno a Hilltop.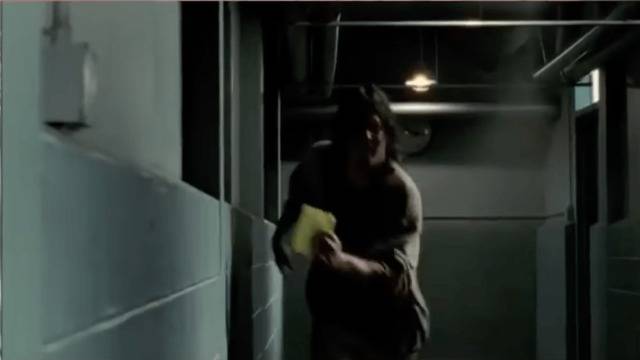 Non tirate un sospiro di sollievo troppo in fretta, però. Il morto ci scapperà in ogni caso. Ed il primo potrebbe essere Spencer che, non essendo in buoni rapporti con Rick, suggerisce a Negan di ucciderlo. Ma si sa gli infedeli non piacciano a nessuno e nemmeno al leader dei Salvatori che opterà per punire Spencer in modo brutale. A subire l'ira di Negan potrebbe essere anche la povera Olivia, che durante la prima visita del nemico ad Alexandria, lo aveva già fatto arrabbiare per un errore nel conteggio delle armi. Che cosa le succederà stavolta?
https://www.youtube.com/watch?v=czKMhDXiFuo
Carol e Morgan che cosa combinano invece? Ed il proiettile che Eugene fabbrica, verrà sapientemente usato o sprecato per tentare di sedare la sete di vendetta di Rosita? Siamo pronti a tutto!