Network produttore di Outlander e Black Sails, la Starz fa entrare nel suo catalogo un'altra serie tv a sfondo storico: The Spanish Princess. Questa sarà incentrata sulla figura di Caterina d'Aragona, principessa spagnola e prima moglie di Enrico VIII Tudor, re d'Inghilterra.
Nella serie della Starz, Caterina arriva in Inghilterra per sposare il principe Arturo e regnare su questa terra a lei straniera. Le cose non andranno però secondo i piani. Tuttavia Caterina è convinta di essere destinata da Dio a essere regina d'Inghilterra.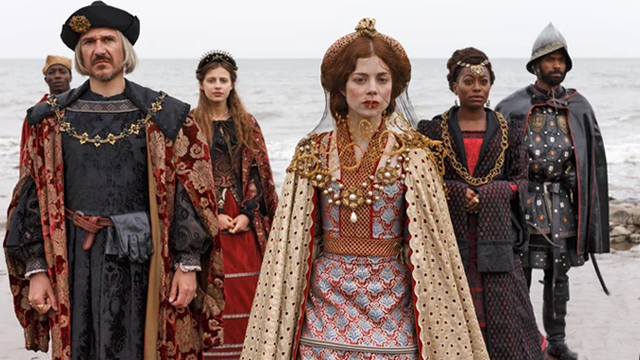 La storia ci aiuta a ricostruire la trama: Caterina d'Aragona sposò infatti nel 1501 Arturo, fratello maggiore di Enrico, per diventarne vedova soli cinque mesi dopo. Sposò, allora, nel 1509 Enrico VIII; in seguito il re, invaghito di Anna Bolena, chiese l'annullamento del matrimonio, richiesta che portò a scontri con il Papa Clemente VII e alla fondazione della Chiesa anglicana.
The Spanish Princess, però, comincia prima, dal viaggio di Caterina dalla nativa Aragona verso l'Inghilterra; parlerà del suo rapporto con Arturo e quello con Enrico, e del suo destino di futura regina. La Starz ha rilasciato il primo teaser trailer, eccolo:
The Spanish Princess è il seguito di altre due serie tv storiche prodotte dalla Starz: The White Queen, ambientata durante la guerra delle due rose, e The White Princess, che parla del matrimonio tra Elisabetta di York e Enrico VII d'Inghilterra. Così come le due miniserie precedenti, anche The Spanish Princess è basato sui romanzi storici della scrittrice Philippa Gregory.
Nel cast troviamo Charlotte Hope (Myranda in Game of Thrones) nei panni di Caterina, Angus Imrie (Father Brown) in quelli di Arturo e Ruairi O'Connor (Delicious) in quelli di Enrico.
Ci sono anche Aaron Cobham (Cold Feet), Elliot Cowan (Krypton), Laura Carmichael (Downton Abbey), Georgie Henley (Le Cronache di Narnia) e Richard Pepper (The Same Sky).