Sempre più Serie Tv si aggiungono al catalogo di Netflix, nonostante il CEO Reed Hastings abbia recentemente annunciato la volontà di operare sempre più cancellazioni in futuro. La prossima Serie è The Haunting of Hill House, che si basa sul romanzo della scrittrice statunitense Shirley Jackson.
La trama di The Haunting of Hill House segue quattro persone che passano l'estate in una casa che si suppone infestata. Durante la loro permanenza iniziano a capitare eventi soprannaturali e inspiegabili, come voci, apparizioni spettrali e poltergeist, che portano i personaggi a esasperare le loro tensioni e alla pazzia.
The Haunting of Hill House è un romanzo del 1959 che in Italia è edito con il titolo L'incubo di Hill House. La Serie Tv intende proporre una versione moderna della storia scritta dalla Jackson. Il libro è già stato adattato precedentemente per il cinema sia nel 1963 sia nel 1999. Il romanzo è considerato una delle migliori storie dell'horror del ventesimo secolo e la scrittura di Jackson ha influenzato altri scrittori quali Stephen King.
La Serie Tv avrà 10 episodi e sarà creata dal regista e sceneggiatore Mike Flanagan, che ha già lavorato al genere horror in vari film, tra cui Oculus – Il riflesso del male e Ouija: le origini del male. La Serie sarà prodotta dalla Amblin Tv e dalla Paramount TV.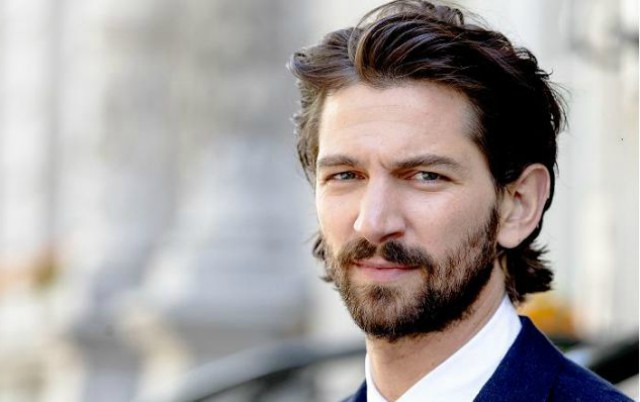 La produzione della Serie è ancora agli inizi, ma conosciamo già il primo attore che prenderà parte al progetto.
Micheil Huisman è stato scelto per prendere parte a The Haunting of Hill House. L'attore interpreterà Steven Crane, uno scrittore di libri soprannaturali, tra cui una biografia della sua famiglia, che ha passato del tempo nella casa di Hill House.
Huisman è famoso per il ruolo di Daario Naharis in Game of Thrones, ma ha preso parte anche ad altre Serie Tv tra cui Orphan Black e Nashville.
Per ora i dettagli su questa nuova Serie Tv scarseggiano, attendiamo che Netflix ci faccia sapere di più!