# #
Di The Handmaid's Tale abbiamo già parlato diffusamente. Eppure, almeno in Italia, fatica ancora ad affermarsi forse per un ritmo non particolarmente incalzante. La mancanza di un'adeguata campagna virale ha certo contribuito. Giunta a termine della sua prima ed eccellente stagione, The Handmaid's Tale narra le vicende di Offred (la Peggy di Mad Men) prigioniera di una realtà distopica in cui la donna è relegata a mero mezzo riproduttivo e serva di casa. Tratta dal romanzo distopico di Margaret Atwood "Il racconto dell'ancella" la Serie Tv ideata da Bruce Miller attualizza il libro mettendo in luce le contraddizioni della società moderna e i pericolosissimi buchi neri che la costellano.
# #
In The Handmaid's Tale, si può notare una tensione latente che sembra respirarsi a fronte di un'esteriore facciata di parità sociale. Alcuni atteggiamenti e concetti che traspaiono qua e là nei personaggi che caratterizzano The Handmaid's Tale ci giungono drammaticamente quotidiani.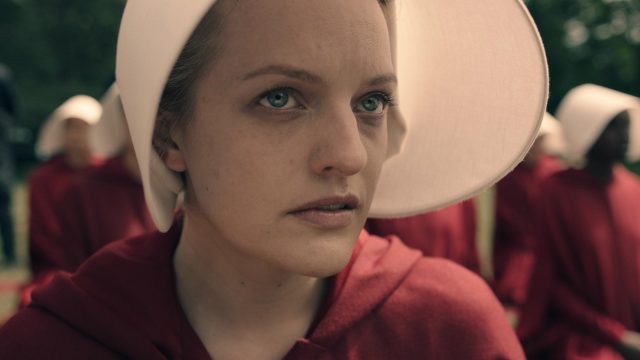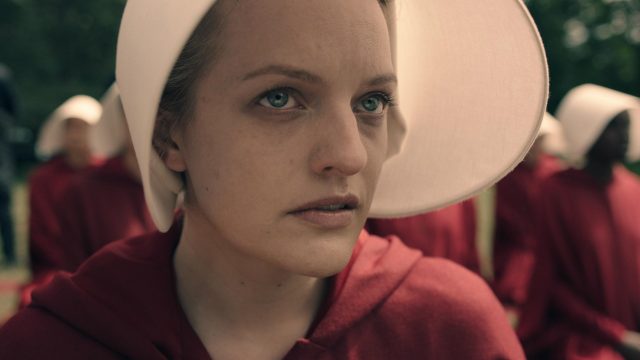 In merito ai prossimi avvenimenti dell'attesissima seconda stagione, parla la protagonista Elisabeth Moss (Peggy in Mad Men):
# #
"Come già successo nella prima stagione, questa seconda esplorerà le cose in un modo che, come lettore, vorresti che il libro esaminasse; tuttavia, si tratta di un unico romanzo, quindi come si poteva fare? La serie si reca in zone che, come fan del libro, vorrei fossero state esplorate."
La stesura del romanzo datata 1985, epoca in cui la tematica femminista appariva ancora in germe, ovviamente la Serie Tv ha cercato di attualizzare la storia in tutte le sue sfaccettature, rendendola più moderna e contemporanea. L'attrice ha continuato la sua intervista così:
"Penso che abbiamo avuto un pregevole mix tra il materiale originale e quello creato ex novo per la serie, e credo che proseguiremo nello stesso modo nella seconda stagione"
Non ci resta che aspettare!