FOX rilascia il nuovo trailer dell'attesissima Serie The Gifted tratta direttamente dall'universo Marvel, che debutterà sui nostri schermi quest'autunno.
Il mondo degli X-Men è in espansione, e dopo il successo di Legion, FOX apre le sue porte ad un nuova Serie  incentrata sul mondo dei mutanti Marvel. Il trailer di The Gifted, preannuncia una nuova Serie piena di azione ed effetti speciali.
https://youtube.com/watch?v=XYT-SxInt64
The Gifted racconterà le vicissitudini di due genitori, interpretati da Stephen Moyer e Amy Acker, che si troveranno a dover fare i conti con i poteri mutanti appena scoperti dei due figli adolescenti.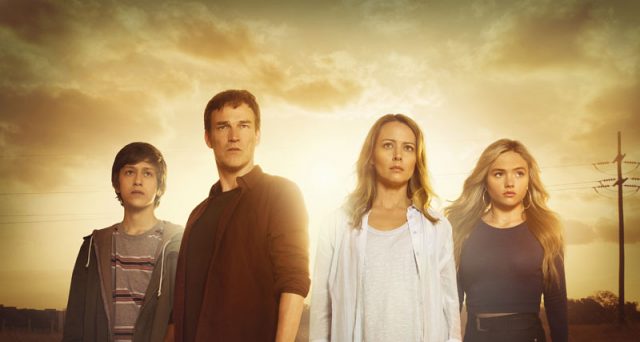 Reed, padre dei due ragazzi, è un avvocato ambizioso che cerca di bilanciare il suo lavoro presso l'ufficio del procuratore distrettuale con le sue responsabilità famigliari e l'imminente divorzio; Kate Stewart, moglie e madre, si troverà a combattere per i suoi figli con tutte le sue forze. La loro vita verrà sconvolta proprio quando i ragazzi, Lauren (Natalie Alyn Lind) e Andy (Percy Hynes White), vengono coinvolti in un incidente nel loro liceo e i loro poteri mutanti rivelati al mondo intero. Saranno quindi obbligati a fuggire, lasciandosi alle spalle la loro vecchia vita, per non finire tra le grinfie di un inarrestabile agenzia governativa che gli da la caccia, la Sentinel Services. Senza via d'uscita la famiglia sarà costretta a mettersi in contatto con una rete segreta che aiuta i mutanti in difficoltà come loro. A capo di questo "network nascosto" c'è Sam, interpretato da Blair Redford e di recente il cast ha accolto anche Sean Teale nel ruolo del nuovo mutante Eclipse.
Il primo episodio di The Gifted è stato diretto da Bryan Singer, un vero esperto di X-Men avendo diretto quattro dei film della saga X-Men, ma ancora non sappiamo la data ufficiale di uscita che è comunque prevista per quest'autunno.