L'undicesima stagione di The Big Bang Theory è ormai alle porte. Il 25 settembre la Serie della CBS ripartirà con un altro capitolo: Amy dirà il fatidico sì a Sheldon? O Ramona continuerà a creare loro dei problemi? Lo scopriremo presto! I quattro nerd più famosi della Tv ci terranno compagnia per altri due anni (TBBT è stat rinnovata per altre due season), insieme a Kaley Cuoco, Mayim Bialik e Melissa Rauch.
Tutti gli attori sono da settimane sul set per registrare l'undicesima stagione e ormai hanno visto come evolveranno le loro vicende. Tutti tranne Kevin Sussman..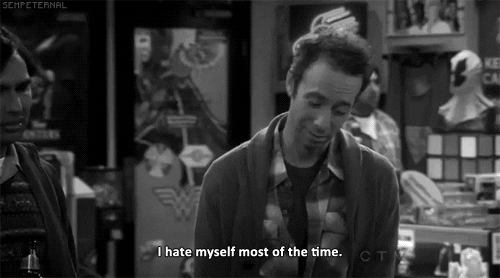 Il povero Sussman, che in The Big Bang Theory interpreta Stuart Bloom il proprietario del negozio di fumetti, è stato "dimenticato" dai produttori. Spieghiamo quel dimenticato tra virgolette: mentre tutti i personaggi della Serie hanno subito delle svolte più o meno importanti nelle loro vite, Stuart è sempre rimasto.. beh Stuart. Sempre fermo nel suo negozio di fumetti e negli anni Novanta.
La svolta sta per arrivare anche per lui! Nella prossima stagione la ruota molto probabilmente girerà anche a suo favore e chissà quale piega prenderà finalmente la sua vita.
Mentre aspettiamo il 25 settembre vi anticipiamo cosa accadrà nella 11×1 "The proposal proposal" (la trama è stata rilasciata dalla CBS):
 "Amy dà a Sheldon una risposta alla sua proposta, mentre Howard e Bernadette sono alle prese con delle notizie inaspettate, nell'undicesima season premiere di The Big Bang Theory, lunedì 25 settembre, su CBS Television Network. Laurie Metcalf ritorna nel ruolo della madre di Sheldon, Mary; Riki Lindhome torna come guest star nel ruolo di Ramona; e Stephen Hawking torna nel ruolo di se stesso".
Un'altra info per voi! Subito dopo la 11×1 andrà in onda la premiere dello spin-off di The Big Bang Theory, Young Sheldon. Una serata all'insegna della nerdaggine!