Con l'approcciarsi sempre più vicino alla conclusione di Teen Wolf, dopo ben sei stagioni, una delle star della Serie Tv è stata scelta come protagonista per il nuovo progetto di Amazon; stiamo parlando dell'attrice Holland Roden.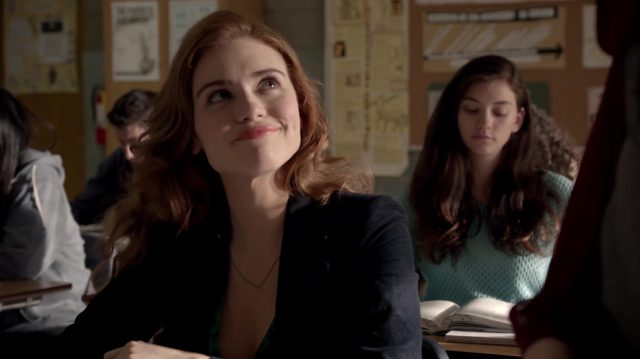 Tra le nuove proposte che andranno in onda sull'emittente streaming Amazon, ci sarà Lore, una Serie antologica ispirata al podcast da cui prende il nome, che narrerà le storie di eventi soprannaturali realmente esistite.
Roden interpreterà il ruolo di Bridget Cleary, moglie di Michael Cleary – interpretato da Cathal Pendred, attore irlandese e lottatore di arti marziali miste -, i quali vivono nell'Irlanda del 1895. Bridget Cleary è una donna eccezionale, sarta e commerciante di uova, la quale con l'invenzione della macchina da cucire inizia ad avere un successo economico maggiore del marito. Quando la donna diventa troppo impertinente, secondo il marito, la donna dovrà dimostrare l'impossibile: ovvero che lei è la vera Bridget Cleary e non una fata che ha scambiato la sua identità. L'episodio è stato scritto David Chiu e Patrick Wall, diretto da Thomas J. Wright.
All'interno della Serie Tv, prodotta dalla produttrice esecutiva di The Walking Dead, Gale Ann Hurd e da Ben Silverman e Howard T. Owens, vedremo altri attori conosciuti sia tramite il piccolo schermo che dal cinema; infatti figureranno da The Walking Dead, Steve Coulter, da Scorpion ci sarà l'attore Robert Patrick e dalla trilogia di successo internazionale The Hunger Games vedremo Sandra Lafferty.
La Roden è diventata famosa per il suo ruolo di Banshee all'interno del branco della Serie Televisiva Teen Wolf, ma nel corso degli anni l'abbiamo potuta certamente vedere anche in altre Serie di successo, come Grey's Anatomy, Community e Criminal Minds; inoltre l'attrice ha avuto un ruolo nel terzo episodio di Channel Zero.