The Walking Dead sta attualmente andando in onda sulla AMC con la sua nona stagione. Nel corso delle stagioni abbiamo visto nuovi personaggi entrare nelle storyline, ma abbiamo dovuto anche dire addio ad alcuni dei personaggi conosciuti nella primissima stagione.
È il caso di Steven Yeun, interprete di Glenn Rhee, dalla prima alla settima stagione. L'attore è tornato a parlare della sua esperienza in The Walking Dead e ha rivelato di essersi sentito spesse volte frustrato durante il suo lavoro nella serie tv, di essersi sentito 'beige', ovvero piatto e banale, nei panni di Glenn.
"C'è stata un po' di frustrazione che non sono mai riuscito a spiegare agli altri, ai fan della serie tv. Insomma: interpretavo un bravo ragazzo, affidabile, solidale, buono – piatto. E da uomo coreano, non sono certo piatto e banale".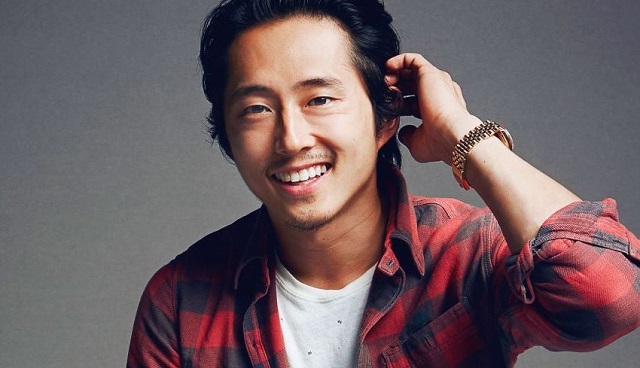 Steven Yeun ha comunque affermato che è grato per l'esperienza fatta:
"Se sono incredibilmente grato e se mi sono divertito durante le riprese? Sì! Ho creato amicizie per la vita. Ho imparato moltissimo.

Ma ammetto che il ruolo mi è stato un po' stretto. Sentivo che non avevo lo spazio necessario per potermi esprimere totalmente, e questo è solo parzialmente dovuto al mio atteggiamento, perché, quando ho iniziato, tutto quello che volevo fare era cercare di lavorare nei parametri che mi erano stati dati. E poi, con il tempo, un po' mi sono stancato.

Se ti guardi indietro, ti vien da dire: 'Fantastico, tutti vogliono essere rappresentati così. Perché uno non vorrebbe essere un essere umano perfetto?' Però io non voglio interpretare personaggi perfetti, perché non siamo perfetti.

All'inizio mi stavo misurando con questo ideale più grande di me, più grande di ogni essere umano. Con il tempo è diventato sempre meno interessante".