The game is on! I fan di Sherlock sono abituati alle lunghe attese tra una stagione e l'altra. Dopo due anni dalla messa in onda della terza stagione, nel 2014, finalmente l'attesa è terminata!
La quarta stagione di Sherlock inizierà con il nuovo anno.
I tre nuovi episodi andranno in onda l'1, l'8 e il 15 gennaio 2017, con il consueto formato di 90 minuti. Sono stati anche rilasciati i titoli: The Six Thatchers, The Lying Detective e The Final Problem.
I tre episodi promettono risate, lacrime, shock, sorprese e casi straordinari, in una stagione più cupa delle altre.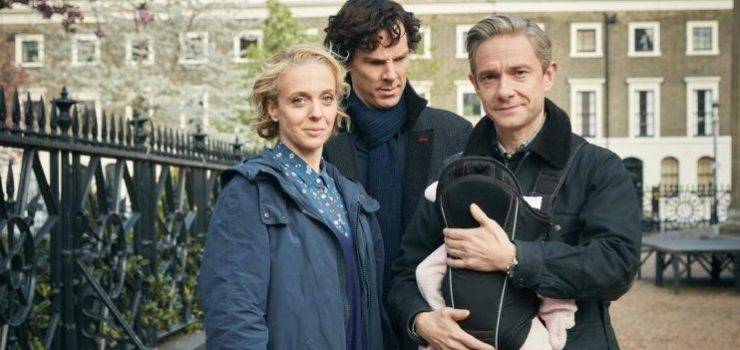 Gli episodi sono basati sui racconti di Arthur Conan Doyle, così come già accaduto precedentemente.
The Six Thatchers si ispira a L'avventura dei sei Napoleoni (1904), in cui la distruzione delle statue del leader francese sono strettamente legate a un omicidio.
La sinossi ufficiale descrive l'episodio così: "Un caso misterioso sta sconvolgendo Scotland Yard – ma Sherlock sembra più interessato a dettagli apparentemente banali. Perché qualcuno sta distruggendo le immagini della defunta Primo Ministro Margaret Thatcher? C'è un pazzo in libertà? O qualcuno con intenti più oscuri?"
Il secondo episodio, The Lying Detective, si ispira al racconto L'avventura del detective morente (1913), in cui troviamo uno Sherlock morente e Culverton Smith come cattivo principale.
The Final Problem ha lo stesso titolo del romanzo di Conan Doyle in cui Moriarty e Holmes si affrontano alle Cascate Reichenbach (in Svizzera) e Sherlock muore nella caduta (per poi essere riportato in vita dallo scrittore su insistenza di fan ed editori).
Che ci sia un rimando all'episodio della seconda stagione, The Reichenbach Fall?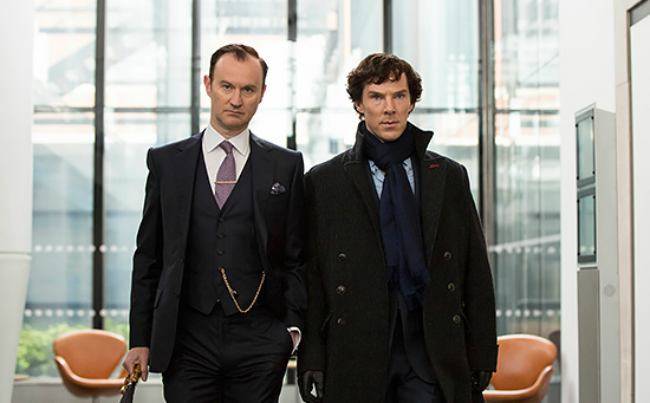 Nel cast ritroviamo Benedict Cumberbatch nei panni del brillante detective Sherlock Holmes, Martin Freeman in quelli del suo compagno di avventure il dottor John Watson e Amanda Abbington nel ruolo di Mary Watson.
Ci saranno anche Mark Gatiss (Mycroft Holmes), Rupert Graves (detective Greg Lestrade), Louise Brealey (Molly Hooper) e Una Stubbs (Mrs. Hudson). Toby Jones (Wayward Pines) si è unito al cast nel ruolo di Culverton Smith, un personaggio che Moffatt descrive come "pura malvagità".
Non ci resta che attendere impazienti il nuovo anno!