Finalmente è ufficiale! Il romanzo del celebre autore George R. R. Martin, Nightflyers, arriverà sui nostri teleschermi ed avrà un cast di tutto rispetto.
A darne la notizia è direttamente l'emittente produttrice dello Show, la Syfy, che ha comunicato i nomi che andranno a formare il cast.
La storia, dal genere horror, vede protagonisti otto scienziati ribelli ed una persona dotata di capacità telepatiche, i quali intraprendono un viaggio al limitare del nostro sistema solare, a bordo del The Nightflyer. La missione è quella di riuscire ad entrare in contatto con della vita aliena.
Ma quando cominciano a verificarsi eventi terrifianti e violenti, i componenti del team iniziano ad interrogarsi a vicenda e, sopravvivere al viaggio, diventa più difficile di quanto si pensasse.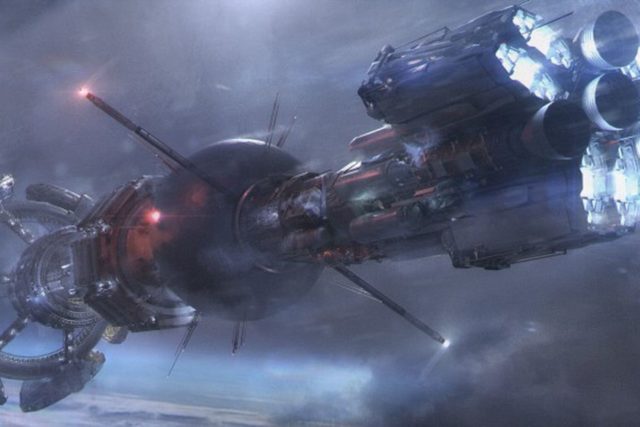 All'interno del cast vedremo: Gretchen Mol, conosciuta in Boardwalk Empire, sarà la dottoressa Agatha Matheson; Eoin Macken (The Night Shift) sarà invece Karl D'Branin. Dal film Fast & Furious vedremo David Ajala che interpreterà Roy Eris. L'attore Sam Strike (EastEnders) sarà Thale, mentre Maya Eshet vista nella Serie Tv Teen Wolf avrà il ruolo di Lommie. Angus Sampson (Fargo) sarà Rowan, l'attrice Jodie Turner-Smith (The Last Ship) interpreterà Melantha Jhirl e, per ultimo, Brían F. O'Byrne (Million Dollar Baby) avrà il ruolo di Auggie.
La Serie è stata adattata al piccolo schermo dall'autore Jeff Buhler, mentre Daniel Cerone (The Blacklist) ne sarà lo showrunner.
Cosa più importante: Netflix sarà in collaborazione con la Universal Cable Productions per produrre Nightflyers e, successivamente, renderlo disponibile in streaming per tutti i propri utenti, al di fuori degli Stati Uniti.
Con Game of Thrones che si prepara alla sua ultima stagione, Nightflyers sarà la seconda opera cartacea di Martin a vedere la luce in forma di Serie Televisiva.
Avrà lo stesso successo del Trono di Spade?