Si intitola The Rookie ed è la nuova Serie Tv poliziesca che vede come protagonista Nathan Fillion, che di crimini ed omicidi ormai è un veterano.
Nathan Fillion si trasferisce dalla New York di Castle alla Los Angeles di The Rookie interpretando John Nolan, la più vecchia matricola della LAPD.
Sembra una trama totalmente inventata, in realtà è ispirata ad una storia vera. Il protagonista Jhon Nolan decide di abbandonare la sua vita tranquilla e abitudinaria per trasferirsi ed arruolarsi nella polizia di Los Angeles.
La dramedy vedrà il protagonista aver a che fare con reclute decisamente più giovani e in forma di lui e quindi tratterà di tutte le difficoltà derivanti da questa situazione.
Quanto duro lavoro per John Nolan per inseguire il sogno di diventare un poliziotto!
The Rookie è la prima Serie Tv di cui Fillion è protagonista dopo Castle: i due prodotti hanno tanti punti in comune. Distribuita da ABC e con lo stesso showrunner di Castle (Alexi Hawley), Fillion oltre ad esse protagonista ne sarà anche il produttore esecutivo.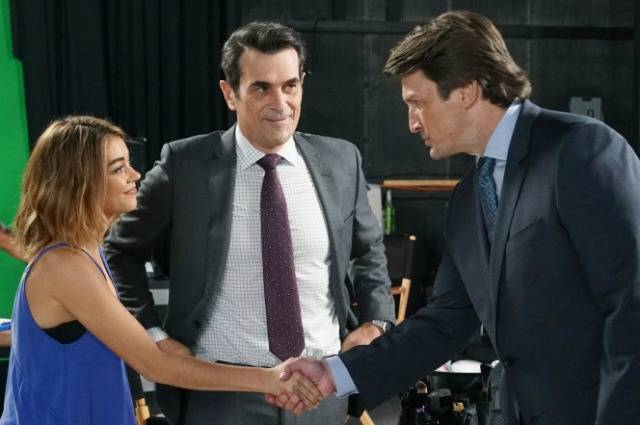 Nathan Fillion ha lavorato in altri progetti dopo la brusca conclusione di Castle nel 2016: è apparso in diversi episodi di Modern Family, è stato presente in Santa Clarita Diet e in qualche episodio di Brooklyn Nine Nine.
The Rookie è l'opportunità per Fillion di tornare a mettere in mostra le caratteristiche per cui è così amato.
Il tipo di personaggio di John Nolan è molto simile a Richard Castle, un po' imbranato, irriverente e testardo, ma anche sveglio e divertente.
La stagione 2018-2019 farà da scenario all'uscita di The Rookie, ancora c'è tempo per fare pronostici, ma la preoccupazione di vedere una brutta copia di Castle non è da scartare.
The Rookie merita comunque una possibilità, in fondo non si può dire che non ci manchi per niente l'accoppiata Richard Caste e Kate Beckett.