# #
Melissa Racuh, la Bernadette Rostenkowski-Wolowitz che tutti amiamo e conosciamo in The Big Bang Theory diventerà mamma del suo primo figlio anche nella vita vera.
A dare l'annuncio proprio l'attrice che rilascia una lunga intervista parlando anche delle sue esperienze passate. La notizia è stata diffusa anche dalla star di The Big Bang Theory Sheldon Cooper, alias Jim Parsons, che sulla biografia del suo profilo ufficiale di Instagram ha pubblicato il link diretto all'intervista completa sul sito di Glamour.it.
# #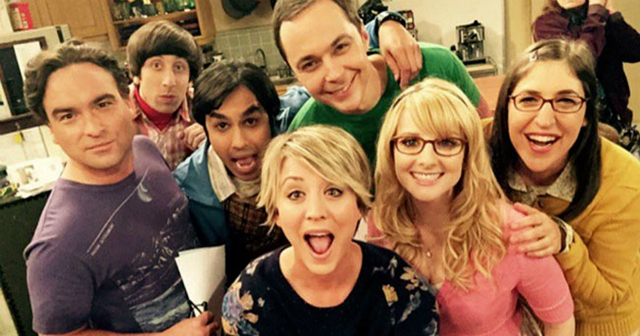 Purtroppo Melissa ha dovuto affrontare un aborto spontaneo alla sua prima gravidanza.
# #
Melissa non ama parlare di "aborto spontaneo" perché pensa che il termine implichi che la tragedia sia avvenuta per colpa della donna/mamma che non è stata in grado di continuare il percorso. Melissa nonostante sia consapevole che non è così continua a soffrire per quell'episodio. Dichiara:
"L'aborto spontaneo ha provocato "uno dei dolori più profondi che abbia mai provato nella mia vita", L'immagine del nostro bambino sul monitor a ultrasuoni – senza movimento, senza battito cardiaco – dopo che avevamo visto quel medesimo piccolo cuore sano e battente appena due settimane prima ci ha totalmente accecato. Ho continuato ad aspettare che la tristezza si affievolisse … ma non è così"
La nostra Bernadette è rimasta incinta (per finta) durante la nona stagione di The Big Bang Theory e darà alla luce sua figlia durante la decima stagione, anche se non vedremo mai e poi mai la pupa, come vi spiegavamo qui.
Melissa e il marito Winston Rauch sono comunque contentissimi di questa bella notizia e anche noi non vediamo l'ora di vederla radiosa e in salute con il suo pancione.
Chissà come gestirà il lieto evento Chuck Lorre!?
Auguriamo il meglio a Melissa e alla sua nuova e un po' più grande famiglia.