Love, la Serie Tv creata da Judd Apatow, non sarà rinnovata.
Netflix ha rilasciato la data di uscita della terza stagione, il 9 marzo, e ha annunciato che lo show si concluderà con quest'ultima.
Love è una Serie Tv romantica che racconta la storia d'amore nata tra Gus (Paul Rust) e Mickey (Gillian Jacobs), due trentenni che non hanno assolutamente niente in comune se non l'essere appena usciti da relazioni sentimentali particolarmente frustranti. Mentre Mickey è una ragazza cinica, arrogante, dipendente praticamente da qualsiasi cosa, Gus è un timido e goffo nerd che tenta di sfondare ad Hollywood come sceneggiatore.
La Serie è prodotta e ideata da Judd Apatow (Freaks and Geeks,40 anni vergine) e Leslie Arfin (Girls) e dallo stesso protagonista Paul Rust. Love aveva inizialmente ricevuto l'approvazione per due stagioni nel 2014 e il rinnovo per la terza era stato confermato a febbraio, due mesi dopo il debutto della seconda stagione.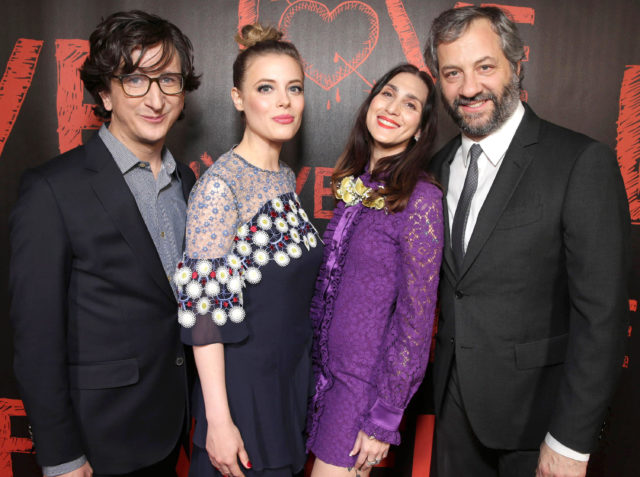 Cindy Holland, vice presidente delle serie originali presso Netflix, ha commentato così l'annuncio della cancellazione dello show:
Non potevamo chiedere dei compagni migliori per il viaggio di Love, grazie agli incomparabili Judd Apatow, Gillian Jacobs, Paul Rust, Lesley Arfin e a tutto il rest del cast e della crew che ci hanno permesso di realizzare questa serie speciale.
Anche il creatore Judd Apatow ha rilasciato un commento dopo la chiusura di Love:
Sono davvero contento della terza stagione di Love. Penso sia la più dolce e divertente delle tre, e concluderà la storia in maniera splendida.
Se non riuscite a digerire la notizia e non sapete come ingannare il tempo che vi separa dal 9 marzo vi consiglio la visione dello speciale comico su Netflix, uscito in questi giorni, Judd Apatow: The Return, in cui lo sceneggiatore e comico ritorna sul palco dopo 25 anni per fare quello che gli riesce meglio: far ridere a crepapelle.