Il cacciatore di demoni, John Constantine, riapparirà sui nostri schermi prima del suo debutto nel 2018 con una Serie Televisiva dedicata solo a lui. La sua presenza è confermata per ben due episodi e comparirà nella Serie della DC, Legends of Tomorrow. La notizia è stata confermata dal produttore esecutivo Phil Klemmer nel corso di un'intervista, affermando che l'attore Matt Ryan indosserà prima del previsto i panni di Constantine.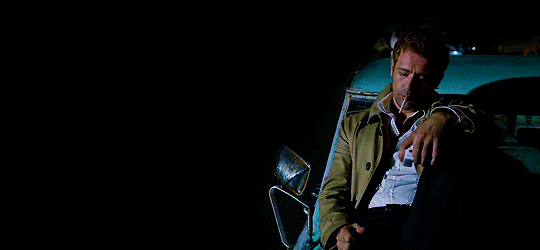 Avere Matt Ryan riprendere il suo iconico – per non dire leggendario – ruolo di John Constantine in Legends of Tomorrow è qualcosa che sia io, che il Marc Guggenheim (produttore esecutivo) abbiamo lavorato dalla prima stagione e finalmente le stelle si sono allineate. 
Il personaggio di Constantine aveva già fatto un'apparizione precedentemente in un'altra Serie del mondo DC, ovvero Arrow, nel corso della quarta stagione; il suo ritorno in Legends of Tomorrow avverrà negli episodi nove e dieci della stagione corrente.
Klemmer ha spiegato il motivo di questa scelta.
Per quanto riguarda il personaggio di Constantine sapevamo che un demonologo, alienato, fumatore accanito, bisessuale e stanco del mondo si sarebbe sentito a casa tra le nostre Leggende. La sua apparizione nell'episodio 310 coinvolgerà una rivisitazione della quarta stagione di Arrow e degli aventi che sono susseguiti con il finale di stagione.

Un confronto con il grande cattivo di Legends of Tomorrow, di cui conosciamo solo il nome sussurrato, Mallus.
Sequenze di sesso bollente e la presenza di Damien Darhk, perché come puoi realizzare un episodio sulla magia nera senza di lui?
L'episodio sarà spaventoso: un incontro tra The Exorcist e One Flew Over the Cuckoo's Nest. Possessione demoniaca in un istituto per malattie mentali, come non amarlo?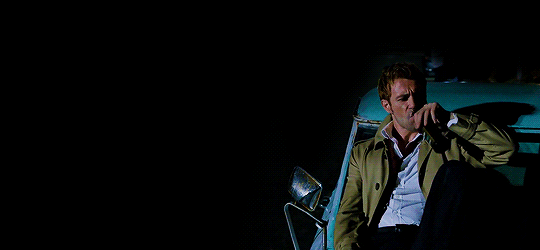 I fan non dovranno comunque aspettare molto per rivedere Constantine sui loro schermi: il personaggio infatti ritornerà nei primi mesi del 2018 con una nuova Serie Tv dedicata solo a lui e alla sua caccia!