A quanto pare vedremo l'attore Idris Elba sul nostro teleschermo ben prima del debutto della quinta stagione di Luther; l'emittente Televisiva Sky UK ha rilasciato le prime immagini della Serie Televisiva In the Long Run, il cui protagonista sarà proprio Elba.
La Serie è ambientata nel 1980, a Londra, ed è ispirata vagamente all'infanzia dell'attore stesso (il quale è anche produttore esecutivo del progetto). All'interno del cast, insieme ad Elba compariranno anche: Bill Bailey, Kellie Shirley e Mattie Boys.
In the Long Run, una commedia riguardo la famiglia e la comunità, segue la vita di Walter (Elba) ed Evelyn Easmon, la cui vita è basata sulla routine. Arrivati dal Sierra Leone, tredici anni prima, sono contenti di pagare le bollette e mandare quei pochi soldi che rimangono alle loro famiglie rimaste in Africa. Walter lavora insieme al suo amico e vicino Bagpipes (Bailey) come operaio, mentre Evelyn vende trucchi, facendo il porta a porta. La loro vita tranquilla viene però interrotta dall'arrivo del fratello di Walter, Valentine, con la sua energia. Quest'ultimo porta il caos ed inizia una passione per la musica a suo nipote, Akuna.
Valentine testerà la pazienza di Evelyne e Walter, ma viene adorato da Akuna, il quale d'altronde vede lo zio come un membro della famiglia.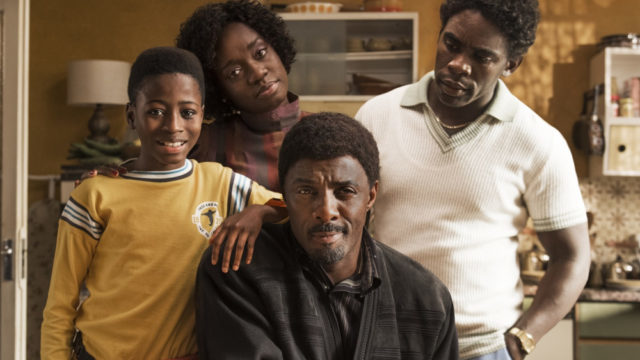 Oltre ad Idris Elba come produttore esecutivo, insieme alla propria compagnia Green Door, figurano anche Gina Carter e Charlie Hanson. Dietro la cinepresa, a dirigere gli attori per l'intera Serie Declan Lowney. La Serie Televisiva è stata scritta da Claire Downes, Ian Jarvis, Stuart Lane e Grace Ofori-Attah.
In the Long Run debutterà nel Regno Unito sul piccolo schermo il 29 marzo e sarà disponibile sia su Sky 1 che sulla piattaforma streaming NOW TV.
Noi, nel frattempo, incrociamo le dita che diventi disponibile anche per il catalogo italiano!