# #
Gli amici dell'università saranno per sempre, nonostante i diversi percorsi nella vita: è questa la premessa della nuova comedy intitolata Friends from College, la cui produzione inizierà quest'autunno a New York. La serie sarà composta da otto episodi della durata di mezz'ora ciascuno e sarà mandata in onda da Netflix.
# #
Protagonisti di Friends from College sono un gruppo di amici che si sono conosciuti ad Harvard e che ora devono affrontare le loro vite da quarantenni, con i successi e gli insuccessi sentimentali e professionali; i rapporti tra di loro saranno complicati. La serie viene descritta da Netflix come un'esplorazione comica di amicizie di lunga data, precedenti intrecci amorosi, il tutto affiancato dalla difficoltà di bilanciare la vita adulta con la nostalgia del passato.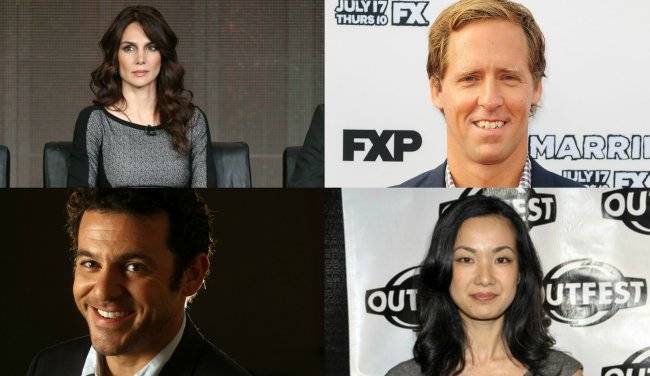 Nel cast della serie troveremo Cobie Smulders (famosa per il ruolo di Robin in How I Met Your Mother di Craig Thomas e Carter Bays), Keegan-Michael Key (Key & Peele, Fargo e Parks and Recreation), Annie Parisse (Law & Order, Vinyl), Nat Faxon (Married), Fred Savage (Blue Jeans, The Grinder) e Jae Suh Park (apparsa in Dr.Ken e The Mindy Project).
Friends from College è scritta e prodotta dai coniugi Nick Stoller e Francesca Delbanco. Stoller sarà il regista degli otto episodi. "Nick è un genio della comicità" ha affermato Cindy Holland, vicepresidente dei prodotti originali di Netflix. "Con Friends from College, lui e Francesca hanno creato un mondo che è emozionante e allo stesso tempo molto, molto divertente. Siamo eccitati all'idea di lavorar con loro e con quest'incredibile cast e non vediamo l'ora di far ridere i pubblici di tutto il mondo con questi personaggi in cui ci si può facilmente identificare."
# #
Non c'è ancora una data di messa in onda per Friends from College. La vita dopo l'università è un argomento trattato anche dalla nuova comedy Come sopravvivere alla vita dopo la laurea, in onda su FOX.