Christopher Eccleston, attore britannico noto soprattutto per il ruolo iconico del nono dottore nella celeberrima serie Doctor Who, ha parlato al Daily Mail della sua lotta contro l'anoressia.
Sembra proprio che mentre il Dottore lottava sullo schermo contro le forze intergalattiche per ristabilire l'ordine (e talvolta creare il caos) nello spazio e nel tempo, Christopher Eccleston nella vita reale combatteva la sua personale battaglia con la depressione e l'anoressia. Condizione che l'ha portato quasi al suicidio.
L'attore, che ha dato il volto al primo dottore della nuova generazione di Doctor Who, quella in onda dal 2005, ha rivelato di aver lottato arduamente contro queste importanti patologie psicologiche e che tutto ciò è avvenuto proprio mentre vestiva i panni dell'alieno più bizzarro, longevo e imprevedibile del mondo seriale.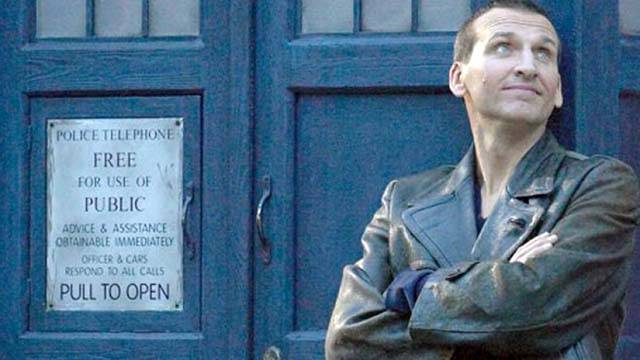 Nella sua autobiografia in uscita intitolata I Love the Bones of You, Christopher Eccleston si descrive come un uomo che ha odiato il suo corpo per una vita intera. E rivela che ha più volte preso in considerazione la possibilità di buttarsi sotto un treno e dunque suicidarsi, soprattutto dopo la fine del suo matrimonio nel 2015. Ha dichiarato:
Molte volte ho voluto confessare di essere anoressico e dismorfofobico da una vita intera.
La dismorfofobia è la fobia che nasce dalla visione distorta che si ha di se stessi e del proprio aspetto esteriore, causata da una eccessiva preoccupazione per la propria immagine corporea.
Eccleston ha inoltre scritto:
Ma non l'ho mai fatto. Ho sempre pensato che fosse un segreto sporco, perché sono nordico, perché sono un uomo e perché faccio parte della classe operaia.
L'attore ha rivelato che l'anoressia l'ha colpito prevalentemente durante la sua partecipazione allo show della BBC, Doctor Who (qui David Tennant parla del 60° anniversario della serie). Ha scritto:
La malattia è ancora qui, infuria dentro di me come il Dottore. La gente ama il modo in cui appaio in quella serie, ma ero molto malato. La ricompensa per quella parte, la malattia. E proprio in quella giace la perpetuazione dell'intera e triste situazione.
Eccleston afferma che la diagnosi di una critica depressione clinica è seguita alla fine del suo matrimonio con Mischka, con cui era sposato dal 2011 e da cui ha avuto due figli.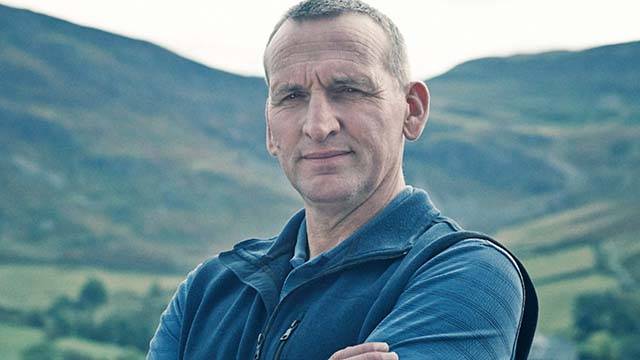 Durante le riprese del drama della BBC The A Word, Eccleston afferma di aver cominciato a contemplare il suicidio e ha telefonato a un ospedale psichiatrico per chiedere aiuto. Ha scritto:
Ero in uno stato di estrema ansia, convinto che sarei morto o mi sarei ucciso. Nella mia disperazione ho preso il telefono e ho cercato degli ospedali psichiatrici, ho chiamato, ho fatto la borsa e sono corso da loro.
Mentre giaceva vigile in ospedale, l'attore ha cominciato a convincersi che sarebbe morto. Ha detto:
Ero al sicuro al cento percento che stavo trascorrendo le ultime settimane della mia vita.
La strada della guarigione è cominciata quando finalmente gli hanno diagnosticato una forma severa di depressione e gli hanno prescritto degli antidepressivi.
Sono sotto l'effetto degli antidepressivi anche oggi. Potrei rimanerci per il resto della mia vita. So di avere un problema. E mi piacerebbe provare a ridurre le dosi gradualmente. Mi piacerebbe poter tornare a sperimentare di nuovo la realtà, per vedere come me la cavo… eppure, curiosamente ho ricevuto alcune delle recensioni migliori della mia vita da quando ho cominciato a prenderli.
I Love the Bones of You: My Father And The Making Of Me, l'autobiografia di Christopher Eccleston, sarà disponibile a partire dal 19 settembre nel Regno Unito, al prezzo di £20.