Tenetevi pronti: nel 2019 arriverà uno show dedicato al famoso gioco da tavolo fantasy Dungeons and Dragons. Ma la notizia che lascia spiazzati è chi condurrà il programma. Ebbene sì, sarà proprio lei: Deborah Ann Woll!
Il canale YouTube intitolato Geek & Sundry ha annunciato in questi giorni il debutto di questo show che si chiamerà Relics & Rarities: la serie verrà rilasciata sul loro canale Alpha nel febbraio del prossimo anno. La campagna verrà ambientata in un mondo creato totalmente dalla Woll.
Per chi fosse di quella cerchia di persone che non conosce Dungeons and Dragons, eccovi serviti: il gioco nasce nel lontano 1974.
Il gioco, di cui più comunemente si usa l'acronimo D&D, è stato di spunto a tutto un filone legato ai giochi di ruolo nati successivamente. Diffuso a livello internazionale, conta più di 20 milioni di giocatori e oltre 1 miliardo di vendite in manuali e accessori correlati.
La scelta sulla conduttrice è caduta sull'attrice della serie tv Daredevil (recentemente cancellata dall'emittente Netflix) per la sua passione non tanto segreta: Deborah Ann Woll è, infatti, una appassionata di Dungeons and Dragons. Durante alcune interviste rilasciate nel corso degli anni sia sul set di Daredevil e, precedentemente, di True Blood, la Woll aveva confessato questo suo interesse.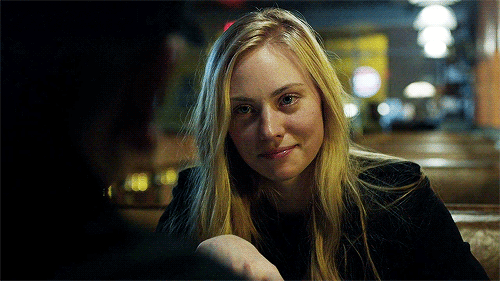 Oltre a Deborah Ann Woll, all'interno del cast di questo nuovo show su Dungeons and Dragons, ci saranno: Tommy Walker, Julia Dennis, Jasmine Bhullar e Xander Jeanneret.
La serie è stata descritta come parzialmente in stile procedurale e sembrerebbe esserci coinvolto un omicidio; la trama vedrà anche i giocatori intenti in una corsa contro il tempo. I protagonisti dovranno infatti fermare una profezia infernale dal diventare realtà.
Oltre al set molto intricato, possiamo aspettarci qualcosa di molto particolare dal programma presentato da Deborah Ann Woll.
Che cosa ne pensate?