L'emergenza Coronavirus purtroppo sta diventando un tema di cui tutti parlano e riparlano, leggono e rileggono e il mondo delle serie tv non ne è escluso.
Per fortuna non si legge solo di panico, paura e quarantene causate da questo maledetto Coronavirus: oggi infatti siamo qui per fare un inno alla solidarietà.
Nonostante i disagi siano indubbiamente parecchi per l'avanzamento dei lavori anche nel mondo dell'intrattenimento, tra le case di produzione si è scatenata una vera e propria corsa all'aiuto del prossimo.
Molte produzioni hanno deciso di aiutare concretamente gli ospedali per far fronte all'emergenza Coronavirus donando tutto quello che potevano.
1. Grey's Anatomy
Questa serie di Shonda Rhimes, un medical drama che di sicuro ha materiale medico in ogni angolo, ha deciso di donare tutto il materiale che potesse servire all'ospedale di Los Angeles soprattutto guanti sterili e camici per i medici.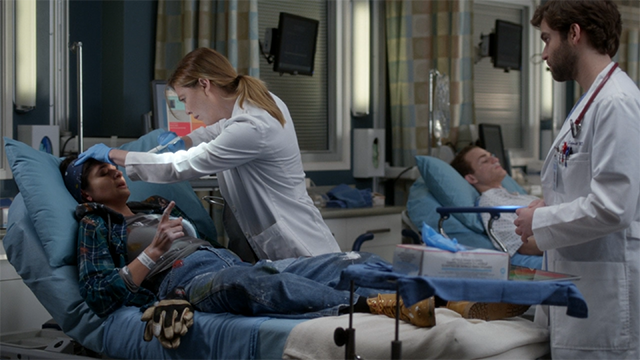 2. Station 19
Anche l'ultimo spin-off di Grey's Anatomy ha fatto la sua parte dimostrando che l'universo di Shondaland non è soltanto puro intrattenimento, ma è anche attenzione alla realtà e premura di chi ne ha bisogno.
Dal set di Station 19 sono state regalate le maschere N95, in dotazione agli attori, ai vigili del fuoco dell'Ontario per aiutarli a intervenire in tutta sicurezza nella gestione dell'emergenza Coronvarus.
Krista Vernoff (showrunner di entrambi gli show della Rhimes) ha dichiarato a TvGuide:
"Siamo tutti pieni di gratitudine per i nostri operatori sanitari durante questo periodo incredibilmente difficile e, oltre a queste donazioni, stiamo facendo la nostra parte per aiutarli restando a casa"
3. The Resident
Lo staff di The Resident è stato uno dei primi a darsi da fare per cercare di dare una mano al meglio possibile facendo una sorpresa a tutto il personale dell'ospedale Grady Memorial Hospital di Atlanta.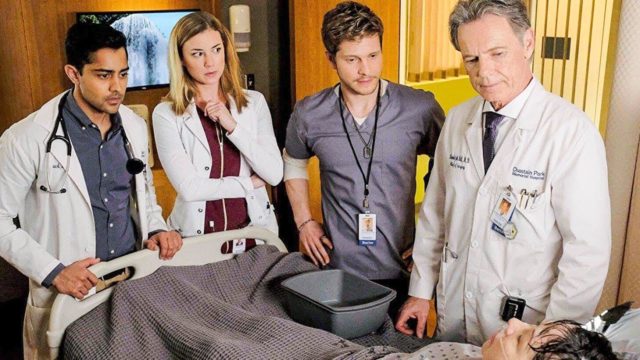 La produzione ha deciso di donare mascherine, guanti e camici all'ospedale della città che fa da sfondo allo show lasciando a bocca aperta la dottoressa Karen Law, che ha voluto spendere parole di ringraziamento per il bellissimo gesto.
"Una donazione incredibilmente generosa. Ieri ho discusso seriamente con i colleghi su come, nonostante la scarsità di scorte, fosse improbabile l'arrivo di una spedizione magica di maschere. Eppure, è arriva una spedizione magica di maschere, sotto forma di questo gesto molto generoso. Questo tipo di supporto della comunità significa molto per i nostri fornitori in prima linea che stanno facendo molti sacrifici per il personale dei nostri ospedali e per la cura della nostra comunità."
4. Chicago MED
Nonostante non ci siano stati ringraziamenti ufficiali online, anche le parole condivise dagli showrunner della serie (Andrew Schneider e Diane Frolov) confermano che sono stati donati alcuni oggetti utilizzati sul set per combattere l'emergenza Coronavirus nella città di Chigaco.
Ecco qui la dichiarazione:
"Siamo così felici che le cose che utilizziamo nella creazione di spettacoli di intrattenimento possano essere utili in una crisi sanitaria nella vita reale."
5. The Rookie
Lo show di Nathan Fillon, dopo la fine della celebre Castle, ha fatto quel che ha potuto regalando gli ultimi oggetti di scena che erano rimasti inutilizzati, anche se pochi visto che le riprese erano sul finire.
Qualche sacchetto di materiale medico, qualche guanto e qualche mascherina sono stati inviati all'ospedale universitario UCLA Med per proteggere gli operatori sanitari dal Coronavirus.
6. Pose
Fino ad ora sono state elencate principalmente donazioni da medical drama che, giustamente, hanno a disposizione tutto il materiale medico che è necessario per lavorare anche nella realtà.
Ma anche Pose, uno show che con i medical drama non ha molto a che fare, ha voluto essere d'aiuto nel contrasto dell'emergenza Coronvarius.
Su Instagram è lo stesso showrunner Ryan Murphy a condividere il bel gesto scrivendo:
"Uno dei nostri set e location regolari della mia serie di FX POSE, è un ospedale dove nella stagione 3 Blanca lavora come consulente per AIDS / HIV. Oggi, abbiamo donato tutti i nostri materiali di scena all'ospedale del Monte Sinai per aiutare infermieri e dottori a combattere l'epidemia di Covid. Continueremo a dare quando e dove e come possiamo."
7. New Amsterdam
Purtroppo New Amsterdam è stata colpita in maniera diretta dal virus: la guest star Daniel Dae Kim è risultato positivo al tampone e sembra che l'abbia contratto proprio durante le riprese dello show.
Non è importante se sia per questo motivo o per un altro, ma la produzione ha comunque deciso di donare tutto quello che poteva servire per combattere l'emergenza Coronavirus al Bellevue Hospital di New York, dove è ambientata la serie.
Visto il risultato del tampone dell'attore, tutto il materiale prima è stato meticolosamente controllato per non rischiare di peggiorare la situazione.
Dopo lo scoppio dell'emergenza, la produzione ha deciso di chiudere il set, per la sicurezza di tutti, e ha deciso di donare alcune forniture agli ospedali di Vancouver (città che fa da sfondo alla serie).
Per la prima volta nel campo dell'intrattenimento, non sono importanti i numeri, non sono importanti le quantità o chi fa di più: tutti si sono uniti per aiutare la comunità e ogni piccolo gesto è stato ugualmente importante.