La pandemia che sta sconvolgendo l'Europa comincia a farsi sentire anche oltreoceano, anche nel mondo delle serie tv. Costrette a interrompere le riprese al fine di evitare ogni tipo di contagio: questo è il caso di Grey's Antomy e di molti altri prodotti telefilmici.
Come i programmi televisivi, così anche le serie tv hanno deciso di interrompere le riprese onde evitare la propagazione dei contagi tra il cast, lo staff e tutti i lavoratori nell'ambiente seriale e cinematografico.
Una contromisura preventiva che oggi risulta necessaria per ogni ambito lavorativo, mondo dello spettacolo compreso. La decisione già vociferata da qualche giorno è stata attuata in seguito al decreto del sindaco di Los Angeles che – come accade anche da noi – vieta ogni tipo di assembramento.
Da Grey's Anatomy a The Morning Show, il Coronavirus ha portato all'inevitabile arresto delle riprese di molte serie tv della CBS, e della NBC Universal.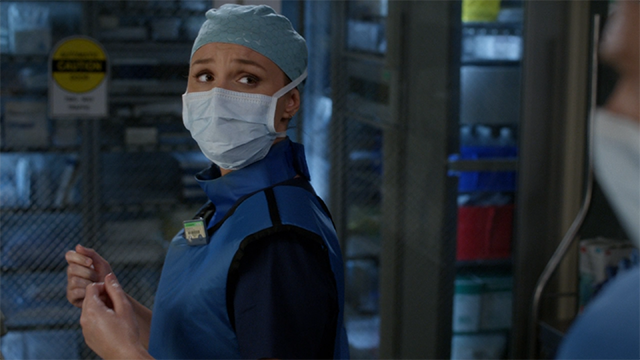 Come riportato da Deadline, Grey's Anatomy, giunto al 21esimo di 25 episodi previsti per la 17esima stagione attualmente in onda, annuncia con un comunicato lo stop alle riprese:
Abbiamo preso questa decisione per la salute e la sicurezza di tutti, state al sicuro, curatevi, idratatevi e state a casa.
Anche le altre produzioni della CBS rimarranno ferme, stiamo parlando di: NCIS, The Good Fight, Bull e Dinasty. Ad andare in onda senza pubblico invece ci saranno The Neighborhood e One Day at a Time, ormai giunte alla fine delle riprese.
Stop anche a Chicago Fire, Chicago PD, Chicago Med e FBI, tutti show prodotti da NBC Universal.
A fare un passo indietro troviamo anche la nuovissima piattaforma Apple tv che vara uno stop al suo show di punta The Morning Show.
Attualmente sono ancora note le tempistiche di queste pause, ma sicuramente non ci vorranno meno di due settimane e non potrebbe essere diversamente data l'emergenza sanitaria che sta coinvolgendo il mondo intero in questo periodo.