Chernobyl continua a confermarsi un successo fino alla fine. Infatti, è stato reso noto essere diventata la serie più vista su Sky, raggiungendo nuovi numeri da record per l'emittente televisiva.
La serie originale di Sky ha raccontato le tragiche vicende della disastrosa esplosione nucleare avvenuta in Ucraina nel 1986. La storia è quella di tutti gli uomini e le donne che si sono sacrificati nel tentativo di salvare il "resto dell'Europa" da morte e distruzione.
Ultimo episodio da record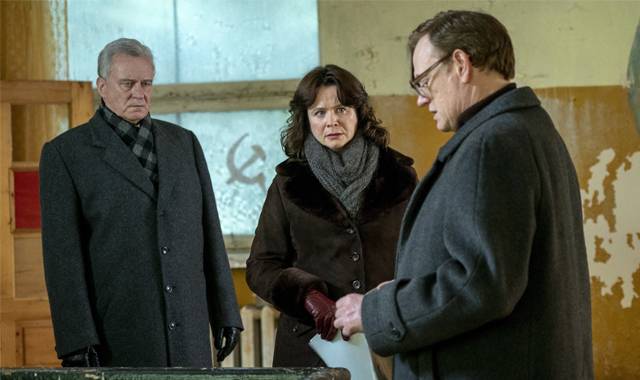 L'ultimo episodio, incentrato sul processo tenutosi a Chernobyl per accertare le cause del disastro, è andato da poco in onda in Italia. La trasmissione ha registrato più di 60 mila spettatori e ben 1,2 milioni totali sommando le visioni successive.
Ottimi sono stati i riscontri nel mondo social dove l'hashtag #Chernobyl è salito in vetta alle classifica dei trend topic italiani. Ciò indica, perciò, l'altissimo gradimento della serie da parte del pubblico nostrano.
Al quarto posto come serie Sky più vista di sempre in assoluto
Chernobyl non è però riuscita a conquistare il podio come serie Sky più vista di sempre in assoluto. In questo caso si colloca solo al quarto posto, preceduta da Gomorra, The Young Pope e Game of Thrones. Gomorra e The Young Pope sono due produzioni italiane che hanno riscosso tantissimo successo anche all'estero, mentre Game of Thrones ha acquistato tanto seguito durante le sue stagioni finali.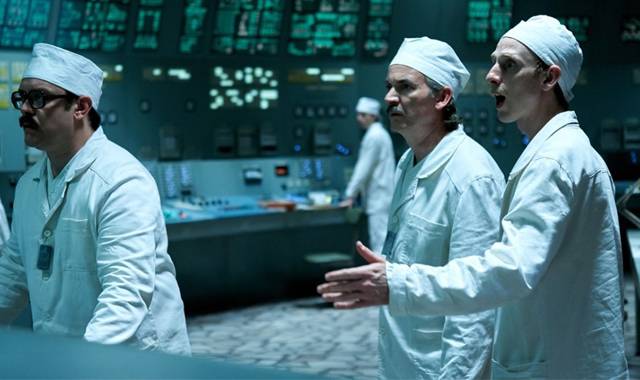 Chernobyl ha riscosso un così grande successo tra il pubblico perché ha permesso di conoscere le verità nascoste che fino a questo momento erano state insabbiate e non raccontate con chiarezza. Le vicende sono state narrate quasi a livello documentaristico, spiegando nel modo più semplice anche la chimica e la fisica dietro all'incidente, ma senza abbandonare mai l'empatia per le perdite umane.