# #
Questo articolo non contiene spoiler 
Spoiler, maledetti spoiler. Li temiamo, li troviamo ovunque, ci perseguitano. Noi, terrorizzati, non siamo mai al sicuro. La home di Facebook del lunedì mattina post puntata di Game of Thrones è un campo minato, quasi invalicabile. La paura si trasforma in ossessione, i pericoli concreti in paranoie. Stiamo esagerando, con l'ansia da spoiler. Forse dovremmo smetterla. Rimettiamoci in discussione, anche perché in parte lo stiamo già facendo. Molti di noi, infatti, passano diverso tempo in compagnia di uno spoileratore pazzesco con pochi freni. Ci anticipa tanto sulle nostre serie tv preferite, solo in qualche caso troppo. E nessuno, o quasi, ha niente da ridire. Avete presente Netflix? È lui l'infamone, ma arrabbiarsi sarebbe sbagliato. Non ci credete? Proviamo a convincervi.
# #
Partiamo da un presupposto imprescindibile: ci sono spoiler e spoiler. Alcuni sono fastidiosi, altri sono utili e invogliano la visione. Gli spoiler, insomma, non sono sempre un male. E Netflix, all'avanguardia anche in questo senso, l'ha capito fin troppo bene. Pensateci un attimo: ogni volta che aprite la schermata di un nuovo episodio, una sinossi di qualche riga vi anticipa quello che succederà e una singola immagine svela talvolta un dettaglio importante, certe volte fondamentale. Netflix, in questo modo, ci introduce all'interno della puntata, ma l'equilibrio è pericoloso: da una parte si crea a tavolino l'hype per quel che vivremo dopo pochi minuti, dall'altra c'è uno spoiler sussurrato. Gioca col fuoco e con le nostre esigenze, sempre diverse. Bisbiglia senza urlare, oltrepassando raramente la soglia di sopportazione.
# #
Che conseguenze ha questa strategia? Lo spoiler, spauracchio di buona parte dei series addicted, si trasforma in un'occasione per vivere ogni storia con maggiore intensità. Netflix, deus ex machina mondiale del binge watching, non fa mai niente per caso. Conosce bene la materia, e ha persino ideato uno strumento per analizzarla scientificamente. Lo dimostra l'esistenza del portale Living with Spoilers | Netflix Spoilers, creato nel 2014 dal colosso di Los Gatos. Il sito presenta tre sezioni: in una si può fare un test per capire che tipo di spoileratore si è, mentre in un'altra bisogna riconoscere da che opere sono tratte alcune frasi. La terza è la più particolare: dopo aver cliccato due volte, per sicurezza, su un grosso pulsante rosso visualizzato sullo schermo, viene mostrato un filmato tratto da finali o passaggi importanti di film o serie tv famosi. Uno spoiler, in video.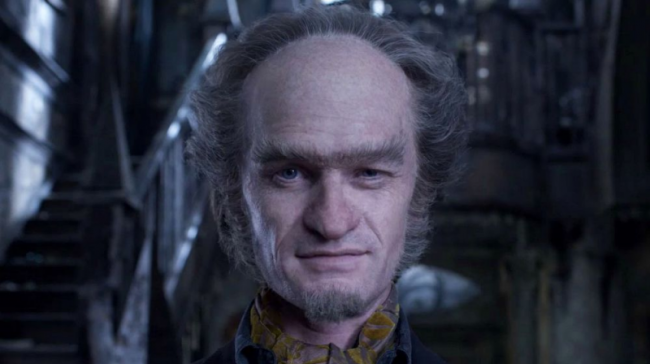 Un po' di tempo fa avevamo dedicato un articolo al tema incalzante delle limitazioni comportate dall'ansia da spoiler ( se volete leggerlo, lo trovate qui), e il nostro Vincenzo Galdieri aveva chiuso il pezzo con una frase significativa: "Qualcuno non aveva detto che l'importante è il viaggio e non la meta?". Niente di più vero: ossessionati come siamo dall'idea di non voler sapere niente del futuro, spesso dimentichiamo di vivere il presente. Diamo molto più peso a cosa succederà, a discapito del come. Netflix ne è consapevole e non fa altro che assecondare il nostro viaggio dandoci qualche indizio, senza svelare la meta. Inoltre, strizza l'occhio a chi, invece, gli spoiler li benedice, una minoranza più cospicua di quanto si possa pensare.
Uno spoiler parziale, più o meno vago, aumenta la nostra voglia di andare avanti e mangiare un episodio dopo l'altro, alla faccia di chi pensa possa essere un deterrente. Un po' come ha fatto Netflix con una delle sue produzioni più originali degli ultimi tempi, A Series of Unfortunate Events: gli spoiler, in quel caso, sono presenti fin dalla sigla iniziale e ci danno un'idea più o meno definita delle avventure che vivremo, rimarcando oltretutto i danni potenziali che comporterà la visione. Questo è un limite? No, un vantaggio. Pensiamoci, e rimettiamoci in discussione: gli spoiler, entro certi limiti, sono i benvenuti.
Antonio Casu