Netflix ci vizia. Ogni mese, quasi con cadenza settimanale, ci regala nuovi prodotti seriali e diventa sempre più difficile tenere il passo. Non è però tutto oro quello che luccica e da quelle poche serie tv che la piattaforma distribuiva ma che avevano tutte eguale valore, siamo passati adesso a un numero forse esagerato che finisce con il sacrificare la qualità.
Per questo nell'articolo di oggi parliamo di alcune serie tv che ci hanno abbastanza delusi. Alcune sono state molto pubblicizzate, altre sono comparse a sorpresa su Netflix. Tutte però ci hanno deluso, lasciandoci spesso con l'amaro in bocca.
Ecco quindi 5 serie tv Netflix che non vi consigliamo di recuperare, se non le avete ancora viste. A vostra discrezione.
1) THE ORDER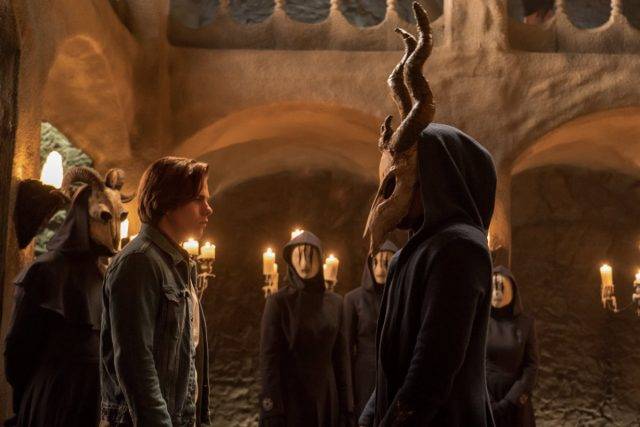 La serie tv, creata da Dennis Heaton e Shelley Eriksen, è sbarcata sul catalogo Netflix il 7 marzo ma avrebbe potuto anche farne a meno. The Order si presenta come uno show sul sovrannaturale che vorrebbe andare ad abbracciare quel pubblico giovanile cresciuto a pane e Teen Wolf. Peccato che non ci riesca affatto.
La trama vede protagonista il giovane Jack Morton, matricola alla Belgrave University, che entra all'interno dell'Ordine Ermetico della Rosa Blu, una sorta di scuola di magia nera che deve combattere contro licantropi e altri nemici. L'idea già di per sé non aggiunge nulla di nuovo a serie di maggior successo come The Chilling Adventures of Sabrina. The Order è privo di personaggi ben caratterizzati o approfonditi, che si perdono già dopo il primo episodio in dialoghi piatti. Anche l'elemento sovrannaturale è trattato malissimo e i cattivi non meritano neppure questo nome.
Pur lasciando le porte aperte a una seconda stagione, ci auguriamo vivamente che Netflix decida di impiegare le sue risorse in qualcosa di più produttivo.