Ci troviamo a circa una settimana dall'uscita della quarta stagione di Lucifer, la prima prodotta da Netflix, e il sito streaming sta già iniziando a fare le prime considerazioni.
Sarà stata una buona idea andare contro la scelta della FOX e sostenere il movimento SaveLucifer?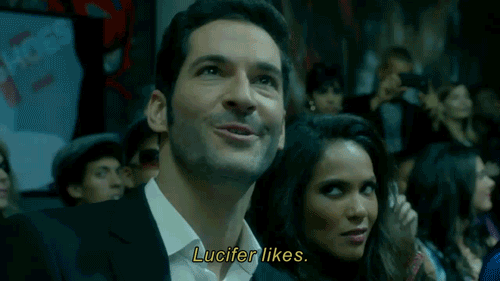 Alla notizia della cancellazione dello show i fan capitanati da Tom Ellis, attore protagonista, hanno messo in piedi una vera e propria rivolta che si è conclusa con la decisione di Netflix.
Il colosso dello streaming spesso non prende decisioni convenzionali. Circa un mese fa infatti ha deciso di lanciare un primo teaser trailer della quarta stagione molto particolare (eccolo qui).
Ed oggi, a neanche una settimana dalla pubblicazione di questi attesissimi 10 episodi quali sono i primi riscontri registrati?
Il risultato si può descrivere con sole 5 parole: un vero e proprio successo.
Tutte le settimane Parrot Analytics fornisce un elenco di 7 programmi, quelli più richiesti in streaming o on demand.
Le valutazioni si basano sulle richieste degli utenti rispetto agli show presenti sul panorama streaming o on demand offerto legalmente. In parole tecniche "punti di espressioni di domanda e offerta".
Il sistema registra l'interesse a livello globale per un prodotto in base alla costanza con cui il pubblico richiede download o guarda in streaming.
Immagino che ormai abbiate capito e non ci sia bisogno che vi sottolinei l'ovvio, ma diamo a Cesare quel che è di Cesare e scriviamo in parole esplicite:
Lucifer a una settimana dalla messa a disposizione è entrato nella lista dei 7 programmi più richiesti e di maggior interesse, al secondo posto!
Ecco la classifica precisa:
Cobra Kai (YouTube Premium)
Lucifer (Netflix)
The Act (Hulu)
Doom Patrol (DC Universe)
Titans (DC Universe)
The Handmaid's Tale (Hulu)
Stranger Things (Netflix)
E ora diciamo tutti insieme "Grazie Netflix per aver salvato Lucifer".