Lucifer 5 andrà in onda nel 2020, sarà evidentemente anche l'ultima e le news che abbiamo finora sono molte, così tante che potrebbero quasi confondere.
Ad oggi non abbiamo ancora la lista completa dei titoli degli episodi della quinta stagione, ma un primo sguardo possiamo darlo e possiamo addirittura ipotizzarne la trama. Sappiamo inoltre alcuni dei direttori e degli scrittori che parteciperanno ai sedici episodi.
Episode 501 – "Really Sad Devil Guy" – Written by Jason Ning, Directed by Eagle Egilsson
Episode 502 – "Lucifer! Lucifer! Lucifer!" – Written by Ildy Modrovich, Directed by Sherwin Shilati
Episode 503 – "!Diablo!" – Written by Mike Coats, Directed by Claudia Yarny
Episode 504 – "It Never Ends Well for the Chicken" – Aiyana White, Directed by Viet Nguyen
Episode 505 – "Detective Amenadiel" – Joe Henderson, Directed by Sam Hill
Episode 506 – "BluBallz" – Written by Jen Graham Imada, Directed by Richard Speight, Jr.
Episode 507 – "Our Mojo" – Written by Julia Fontana, Directed by Nathan Hope
Episode 508 – "Spoiler Alert" – Written by Chris Rafferty, Directed by Kevin Alejandro
Episode 509 – "?" – Written by Joe Henderson (Episode title not being revealed to avoid spoilers)
Episode 510 -"B***** ********L *A***** *A*" – Written by Ildy Modrovich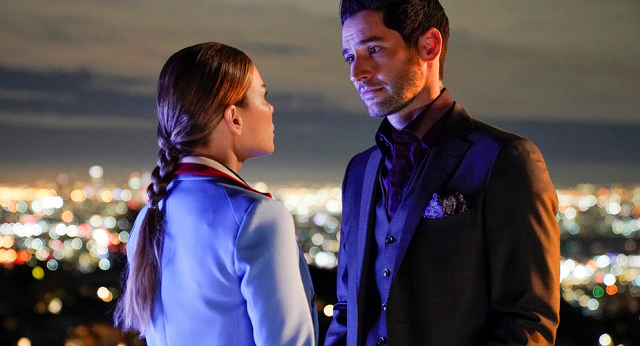 Lucifer 5 sarà divisa in due parti, come già aveva fatto una serie come Breaking Bad.
La prima parte sarà rilasciata probabilmente nell'estate del prossimo anno, mentre la seconda parte di episodi è prevista per la fine del 2020.
Altre anticipazioni ci vengono date da molte fonti, come per esempio Entertainment Weekly che ci ha svelato non molto tempo fa la foto del personaggio che Lucifer incontrerà durante la sua permanenza all'Inferno. Post dell'account ufficiale di Netflix da settembre continua a pubblicare nomi di attori che si uniranno al cast per le riprese.
Alcuni nomi sono Matthew Bohrer che interpreterà Donovan Glover, Brianne Davis nel ruolo della Detective Dancer, Erin Cummings (già vista in Spartacus) come Mandy e Chaley Rose (Nashville) nel ruolo di Destiny Page.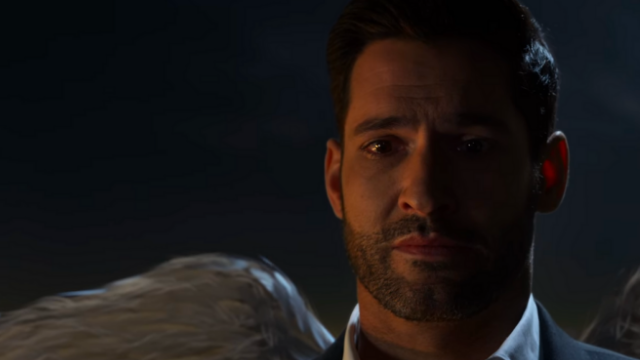 Tra i volti nuovi e quelli regular, spunta anche l'ipotesi della ricomparsa di Inbar Lavi nei panni di Eve.
La sua storia non si è conclusa e il suo rapporto con Maze deve ancora essere spiegato, non è quindi così assurdo pensare di poterla rivedere.
Nel mese corrente Lucifer è apparso come cameo nel crossover della DC Infinite Earths, qui ne trovate una descrizione. Ma c'è di più, il 21 dicembre è stata annunciata una convention che si terrà nel 2020 negli Stati Uniti.