Come? Avete davvero bisogno di scoprire dei motivi per amare Lost? Peggio ancora: ce ne sono solo dieci?
Ci sono tantissimi motivi per amare Lost. A dimostrarlo abbiamo innumerevoli esperienze di chi ha deciso di intraprendere questo viaggio con i sopravvissuti del volo Oceanic 815 e non ha potuto fare a meno di innamorarsene perdutamente.
Quale che sia la vostra opinione sul finale, se anche l'"Itaca" di Lost vi avesse deluso, è innegabile che il viaggio che vi ha donato vi ha lasciato qualcosa, che sia solo un senso di eccitazione per questa straordinaria avventura o una vera e propria epifania che vi ha cambiato la vita (in questo articolo una collega vi racconta quanto Lost abbia saputo cambiare la sua).
Se avete visto e amato Lost, potrete condividere con noi i motivi per cui, più di dieci anni dopo il suo debutto, continuiamo a credere che sia una Serie cardine la cui fanbase non potrà che crescere.
O forse il finale vi ha così terribilmente deluso che avete messo in discussione la qualità della Serie in generale. Ecco allora 10 motivi per riscoprirla in tutta la sua bellezza.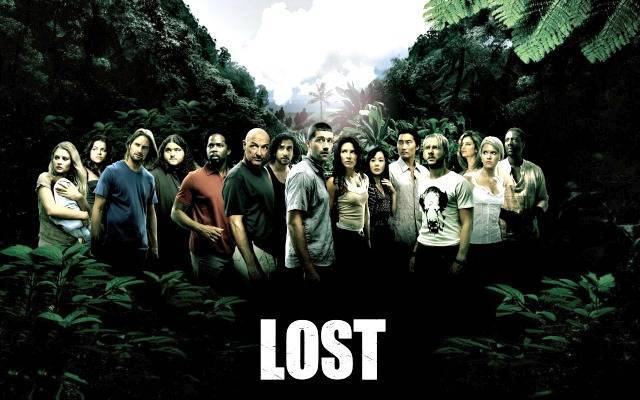 Se invece non avete mai visto Lost e non potete fare a meno di chiedervi il perché di tanta passione nei confronti della Serie, ecco 10 motivi per iniziare immediatamente a guardarla e 10 ragioni per cui sentiamo che potreste innamorarvene irreparabilmente. Vi assicuriamo che eviteremo spoiler drammatici in questo articolo!
E se non avete mai visto la Serie vi consigliamo di potenzialmente diffidare di chi ha cercato di rivelarvi il finale. Se credete, come pare capiti spesso, che Lost sia una versione più lunga di The Others, siete davvero fuori strada e vi consigliamo a maggior ragione di incamminarvi verso la Serie poiché, sappiatelo, siete stati imbrogliati da chi della Serie non ci ha capito niente o quasi (e se avete visto la Serie e soffrite delle incomprensioni che affliggono il suo fandom, o avete dubbi su alcune questioni, un collega vi chiarisce in questo articolo le incomprensioni più eclatanti fondate su una visione distratta della Serie).
1. È una Serie rivoluzionaria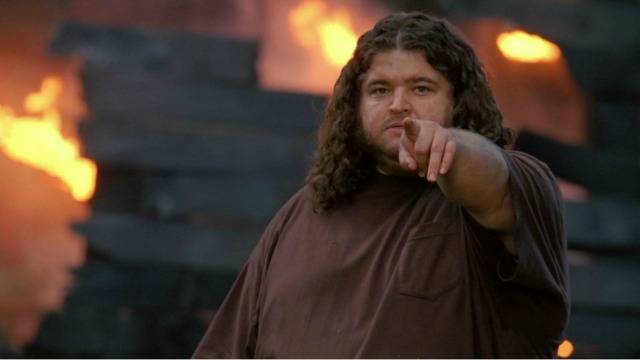 Al di là di ogni possibile gusto personale, non si può negare a Lost un carattere rivoluzionario. È vero che Lost non è stata la prima Serie Tv ad abbandonare la narrazione episodica per sviluppare una trama più grande nel corso delle sue stagioni, né è stata la prima a trattare temi di un certo spessore e a rifiutare di dispiegarsi in modo univoco e diretto alla sua audience. L'epoca pre-Lost abbonda di capolavori assoluti che hanno sicuramente contribuito largamente a tracciare la via che poi Lost ha intrapreso. Tuttavia, non può non essere riconosciuto a Lost il merito di essere stata la prima Serie "mainstream" a prendersi dei rischi enormi, presentando moltissime caratteristiche innovative e riuscendo a coinvolgere un'audience di una portata mai vista prima.
La complessità dell'intreccio, arricchito da flashback, flashforward e flashsideways, l'importanza data alla psicologia dei personaggi, il ricorso a un cast fortemente internazionale sono solo alcuni degli elementi che molte Serie che seguiranno decideranno di adottare. Lost è stata una delle prime Serie a essere stata capace di costruire una fanbase enorme e globale quasi immediatamente. Precedentemente un prodotto simile sarebbe potuto essere solo frutto di una produzione almeno semi-indipendente, o di case produttrici che si erano ormai specializzate nel trattare temi più forti del solito (come non pensare alla HBO, che nel frattempo aveva già prodotto The Sopranos, The Wire e Oz?), ma che tendevano a raggiungere un'audience decisamente più ristretta.
Lost ha dimostrato che correre certi rischi e avere caratteristiche innovative è qualcosa su cui vale la pena investire. Ha dimostrato che un'audience di una portata globale sa interessarsi ed essere fedele a una storia ricca e intricata, a una sceneggiatura elaborata, a personaggi complessi e a volte anche spiacevoli.