La serie di Jack Ryan di Amazon Prime Video è giunta alla sua seconda stagione, ma la terza è già confermata. Produzione originale del colosso di Jeff Bezos ha riscosso un buon successo di critica e di pubblico. Ispirata da best seller usciti dalla penna di Tom Clancy, la serie segue le vicende dell'analista della CIA, Jack Ryan appunto, costretto a lasciare le comodità di Langley per scendere direttamente in campo. Una serie quindi abbastanza decodificabile nel suo genere: un protagonista forte attorno al quale vengono costruite storie accattivanti senza dover per forza seguire alla lettera i libri.
Gran parte del successo finora ottenuto è ascrivibile all'ottima interpretazione di John Krasinski. L'attore americano è stato infatti in grado di dare al suo personaggio, in questo rendendolo molto fedele ai romanzi di Clancy, quell'aura da uomo "normale" che cattura il pubblico. Senza avere appiccicato addosso in modo posticcio quel fascino retrò un po' superato né un fisico eccessivamente scolpito e muscoloso come quello mostrato dai suoi cinematografici predecessori. Ne risulta quindi una "spia della porta acconto", credibile. Un personaggio reale calato in un contesto altrettanto credibile. Un po' come avviene nei racconti di un altro maestro del genere, John le Carré. A differenza degli adattamenti delle opere di quest'ultimo però, The Night Manager per fare un esempio, con molta più azione.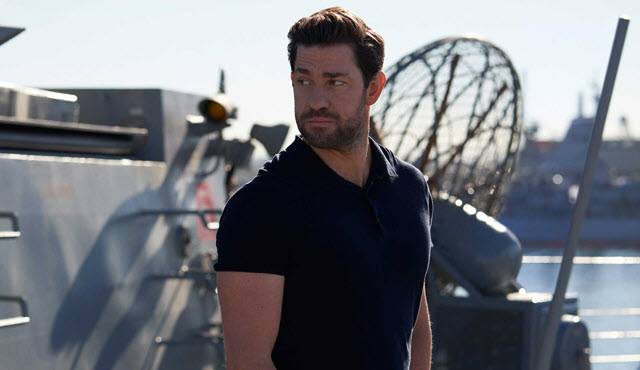 La formula utilizzata per entrambe le prime due stagioni è abbastanza semplice, almeno all'apparenza: otto puntate ogni anno con una durata variabile. Questa modalità è determinata dalle necessità drammaturgiche e registiche volte ad accompagnare lo spettatore a seguire le vicende dei vari personaggi coinvolti. Scelta interessante in quanto si discosta dallo standard usuale delle serie spionistiche e d'azione della serialità contemporanea. Le sotto-trame legate ai comprimari quindi sono un efficace volano dinamico per lo spettatore in grado di aumentare considerevolmente l'attenzione e l'interesse.
Tra queste va menzionata quella legata allo sviluppo dello stato psico-fisico, soprattutto in questa seconda stagione, dell'attuale capo di Jack Ryan, James Greer.
Personaggio che risulta essere probabilmente il più interessante dello show e mirabilmente interpretato da Wendell Pierce. Pur avendo scatenato le reazioni peggiori dei fan più accaniti in quanto presentato come di colore e musulmano anziché caucasico e cristiano.
Jack Ryan ne esce quindi come una "24" senza quegli elementi unpolitically correct quali le torture (e svuotato dalle reiterate e iconiche battute come "Now!" e "Damn it!"). La seconda stagione punta ancora di più su dinamicità e azione. Il lavoro di Carlton Cuse e Graham Roland (coadiuvato dalle musiche di Ramin Djawadi, Game of Thrones) si muove alla ricerca di un nuovo equilibrio tra spettacolarità e drammaticità rispetto alla prima. Le azioni di Jack sono mosse più da sensibilità e riflessioni morali personali che non dalla semplice ubbidienza militare. Questo permette alla nuova stagione di risultare più divertente e frizzante della precedente, ma anche carica di critica sociale e politica al mondo contemporaneo.
Gli otto episodi della seconda stagione di Jack Ryan sono quindi estremamente dinamici, pieni d'azione, intrighi internazionali, fughe al cardiopalma, corruzione politica e tutti quegli elementi narrativi tipici di questo genere di racconto. Grazie a un budget davvero di rilievo la produzione ne emerge in modo estremamente spettacolare. Quindi tutto bene?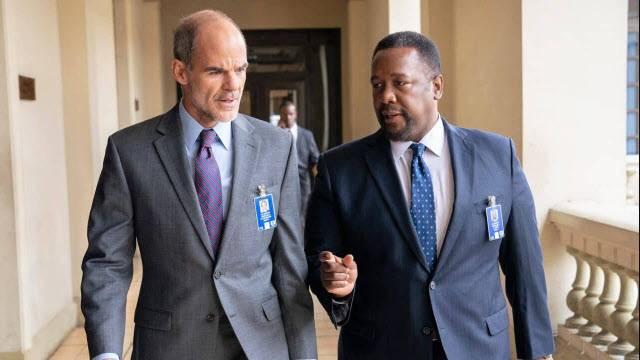 Non proprio. Jack Ryan è un prodotto troppo codificabile. Porta in scena tutti i topoi narrativi tipici del genere, senza mai osare, o almeno provare a farlo, qualcosa di nuovo. Misto a qualche buco di trama un po' troppo evidente (gli ultimi episodi della prima stagione, per dare un riferimento spoiler free). Che questa situazione sia figlia di una scelta o di una incapacità a monte, Cuse e Roland non sono Tom Clancy, e si vede, Jack Ryan manca di imprevedibilità. Difetta di quell'assenza di tensione palpitante e costante che invece dovrebbe avere.
Si ha l'impressione di trovarsi di fronte a un prodotto pensato per intrattenere, ma nulla di più.
Mancano quei momenti capaci di catturare l'attenzione del pubblico, che non siano spettacolari scene d'azione. Non si ha mai la spinta a sollevarsi dallo schienale del divano e sporgersi in avanti perché catturati dalla tensione del momento. Sono assenti i contesti in cui il cuore accelera il suo battito in attesa di una svolta inaspettata della trama. Dov'è l'adrenalina che dovrebbe essere la spina dorsale di una serie che vuol essere così prestigiosa?
Questo è il più grande difetto di Jack Ryan. Che al tempo stesso, forse, è anche un pregio. Dipende dal tipo di pubblico che siamo. Se cerchiamo una serie gradevole e godibile, ben fatta, che può essere seguita senza troppa attenzione ma che sia in grado di soddisfarci il palato senza impegnarci troppo, l'abbiamo trovata. Se però quello che vogliamo è qualcosa di più del semplice intrattenimento, qualcosa che ci tenga letteralmente attaccati alla poltrona, che ci faccia sobbalzare su di essa, Jack Ryan non è quel tipo di prodotto. Non ci si avvicina neppure.