Nel 2016 la BBC ha sfornato un prodotto di qualità che è passato troppo inosservato agli occhi della critica e del pubblico italiano: The Night Manager. Tratta dal romanzo del 1993 "Il direttore di notte" di John le Carrè, la Serie anglo-americana è stata scritta da David Farr e diretta da Susanne Bier, mentre tra i protagonisti principali troviamo attori del calibro come Tom Hiddleston e Hugh Laurie. Ha ricevuto numerose nomination per i premi più importanti, vincendo, tra i tanti, la Miglior Regia in una miniserie agli Emmy Award, il premio al Miglior Attore Protagonista a Tom Hiddleston, miglior attrice non protagonista a Olivia Colman e miglior attore non protagonista a Hugh Laurie ai Golden Globe.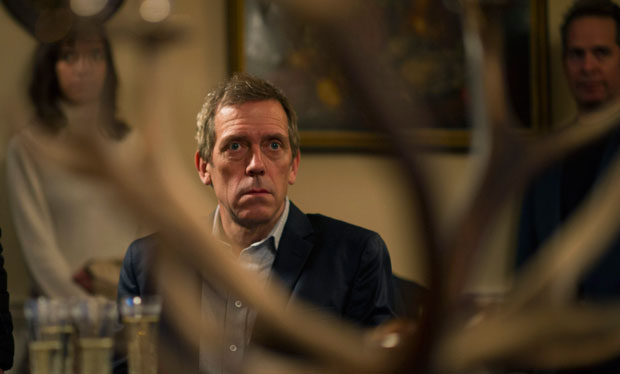 Le sei puntate di questa miniserie seguono le vicissitudini di un ex soldato dell'esercito britannico, Jonathan Pine (Tom Hiddleston), che da un tempo inizialmente imprecisato lavora come direttore notturno di albergo. Tuttavia, la apparente tranquillità verrà interrotta da relazioni fra i servizi segreti inglesi e il tentativo di bloccare il traffico illegale di armi di un uomo d'affari chiamato Richard Roper (Hugh Laurie). Spionaggio, azione e dialoghi importanti si fanno strada in un percorso complesso come quello di mettere in scena le pagine di un romanzo.
Innanzitutto, almeno per quella che è la mia forma mentis, un buon motivo per iniziare The Night Manager è di natura pragmatica: la brevità. Infatti, trattandosi di sole 6 puntate della durata di 50-60 minuti, sarà agevole fare una maratona senza perdersi in complicanze, assenti in questa Serie, come il gran numero di personaggi o una trama troppo complessa.
La trama, appunto. Una storia alla cui base c'è lo spionaggio non è facile da gestire, perchè si parte spesso dal presupposto che gli spettatori devono essere tenuti all'oscuro di determinate notizie, saperne altre, e bisogna fare in modo che alla fine tutti i tasselli tornino al loro posto, seguendo una logica costruttiva e chiara. In The Night Manager questo avviene, grazie e nonostante la leggera iniziale confusione che si crea in alcuni passaggi (soprattutto del pilot).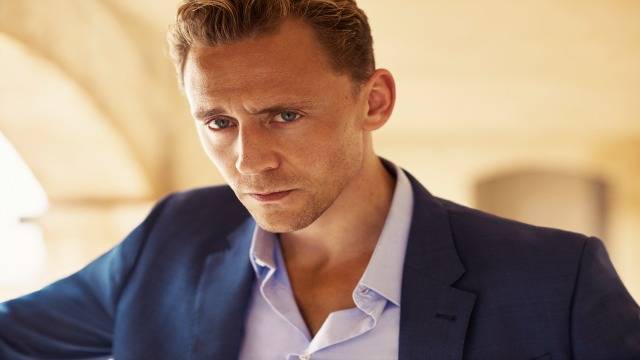 L'aspetto che però merita maggiore considerazione è il rapporto tra la bravura degli attori e la qualità dei dialoghi. Un rapporto che funziona alla perfezione.
Non è un caso infatti che i premi principali relativi alle prove dei singoli nelle miniserie siano stati vinti da The Night Manager.
 Tom Hiddleston e Hugh Laurie danno vita ad una lotta (dialettica e non) incredibilmente piacevole, scorrevole e soprattutto elettrizzante. Ma non sono i soli, visto che il resto del cast è di tutto rispetto e sarà in grado di prendervi e farvi immergere nella storia.
Una menzione la meritano alcuni aspetti che agli occhi dello spettatore meno attento possono sfuggire: sto parlando della regia, della fotografia e della direzione della musica, a cura rispettivamente di Susanne Bier (trionfatrice, come detto, agli Emmy Award), Micheal Snyman e Victor Reyes (vincitore del Creative Art Emmy Award nella categoria musicale). Infatti, sia la sigla che  in generale le musiche sono un contorno importante e pertinente per la valorizzazione dei momenti topici, contribuendo ad alimentare o a spegnere la suspense.
La regia fin dal primo episodio è intrigante, esplorando, per esempio, con varietà il comune uso del "campo-controcampo", posizionando nei dialoghi la telecamera spesso dietro il soggetto che ascolta ma altre volte accanto a lui(dando dunque un'idea di "ascoltare il dialogo da dietro le spalle del personaggio" nel primo caso, di far parte della conversazione nel secondo). Per la bellezza della fotografia, si pensi agli straordinari paesaggi caldi dell'Egitto o a quelli freddi della Svizzera, immortalati spesso di notte.
Vedere The Night Manager (distribuita in Italia da Sky Atlantic) non potrà fare altro che arricchire il vostro patrimonio di Serie Tv con qualcosa di qualità superiore alla media.