La stagione numero quattro di Gomorra sta procedendo in maniera inaspettata. Siamo già al sesto episodio e tutto sembra ancora in una fase preparatoria. Come se qualcosa stesse bollendo in pentola, pronto poi a esplodere. E sappiamo bene che c'è qualcosa, effettivamente, che aspetta di certo la nostra Patrizia, che apparentemente si fida di Michelangelo senza riserve. Di conseguenza, in pericolo è anche la leadership di Genny Savastano, il boss indiscusso della serie.
Genny sembra uscito di scena, ha ceduto lo scettro di Secondigliano a Patrizia e si è ritirato del marciume dei bassi fondi. Che l'abbia fatto per Azzurra e il piccolo Pietro? L'uomo sembra essere cambiato per offrire alla famiglia una vita normale. Come ha detto Azzurra, Pietro da grande sarà un astronauta o un dottore… niente a che vedere con le origini paterne. Forse a segnare Genny è stato anche il trauma della morte di Ciro, la sua guida, l'uomo che si è sacrificato per ridargli la sua famiglia.
Ma forse il motivo del cambiamento non conta: Genny ha fatto un passo indietro scegliendo di dedicarsi a traffici sì più rischiosi, pensiamo alla truffa subita a Londra, ma anche apparentemente legittimi.
E questo ci dice tutto. Via dalla strada, ma non dagli intrighi di soldi e potere. Già nel piccolo della famiglia si vede che l'uomo non è poi cambiato così tanto. Genny vuole che il figlio sia considerato un bambino come tutti gli altri, non giudicato per il suo cognome. Però appena le cose non vanno come vorrebbe, usa la sua prepotenza camorristica per imporsi sugli altri genitori. Un vecchio detto recita: "si può togliere il camorrista dalla strada, ma non la strada dal camorrista".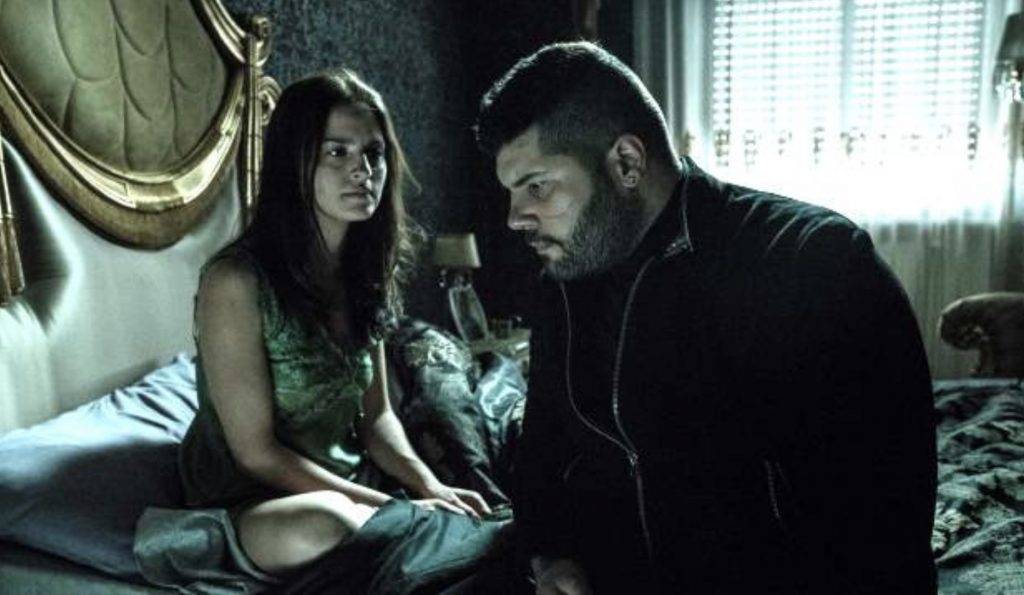 In Gomorra, poi, Genny forse è l'unico che è nato e cresciuto in una famiglia di un boss, quindi ha nel sangue la convinzione di essere nato per ottenere sempre quello che vuole prima con le buone e poi con le cattive. Ora sembra che stia canalizzando queste energie verso scopi più "alti": infrastrutture attraverso cui riciclare il denaro sporco, per rendere legali i propri introiti. Ma sappiamo che tutto ciò non è destinato a durare.
Il ritorno nel sudiciume e nel fango è nell'aria. Genny dovrà ancora sporcarsi le mani perché si sa: l'occhio del padrone ingrassa il cavallo e delegare troppo non ha mai fatto bene agli affari. Inoltre, è cronaca quotidiana, ma ce lo insegnano anche le serie tv, da questo mondo si entra in piedi e l'unico modo per uscirne è stesi in una bara.
Genny, volente o nolente, sarà costretto a scendere dal suo piedistallo e a confrontarsi con la Gomorra più dura e spietata.
Nelle serie tv (come nella realtà) a volte non basta cambiare aria per cambiare vita. Perché se il mondo non cambia con noi troverà sempre il modo di trascinarci di nuovo nella sua melma. Pensiamo a Sam Winchester, protagonista di Supernatural, che da ragazzo non voleva essere un cacciatore ma un avvocato. Essersi allontanato dal mondo del padre non l'ha salvato: nonostante ne fosse fuori da anni è stato perseguitato da un demone che ha ucciso la sua ragazza. Da quel momento Sam è rientrato in quella realtà da cui era fuggito, conducendo la vita da cui voleva emanciparsi.
Oppure pensiamo alla povera Annalise Keating di How to Get Away with Murder. La professoressa è forse l'unica nella serie a non aver ucciso nessuno! Ma a causa delle persone che la circondano è sempre nei guai e sprofonda anno dopo anno in abissi di disperazione e disprezzo di sé. A volte il nostro destino non dipende solo dalle nostre scelte presenti, ma anche e soprattutto da quelle passate. Sono quelle decisioni, o le persone a cui ci siamo accompagnati, ad aver delineato davanti a noi un percorso da cui è difficile deviare.
Il percorso di Gennaro Savastano è marchiato a fuoco nel granito. E non porta di certo al Paradiso terrestre.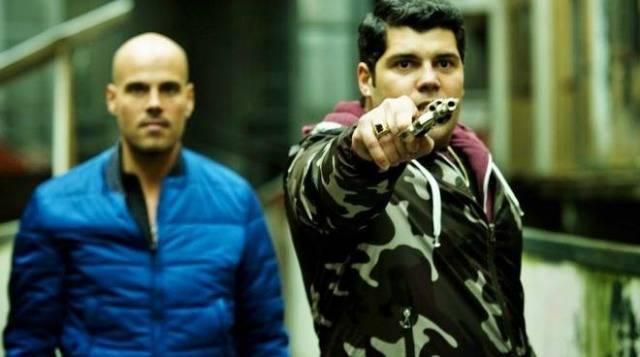 Genny non è cambiato, non può farlo davvero. La sua motivazione non è abbastanza forte perché non parte da dentro. Non vuole migliorare per un imperativo morale, o perché si è reso conto di aver fatto del male a tanta gente. La sua scelta è solo una facciata, solo apparenza. E allora tutto è già scritto.
Il destino del camorrista è il destino del possessore della bacchetta di sambuco di Harry Potter. Per un periodo più o meno breve ha tutto nelle sue mani: ha potere sulla vita e sulla morte, controlla completamente il suo mondo. Un momento di distrazione, una debolezza, un'emozione danno però modo a traditori e sciacalli di fare la loro mossa. E allora anche Genny sarà ucciso, come il padre, come la madre e Ciro, perché Secondigliano non può stare nella mano di un padrone lontano, disinteressato. E Gomorra renderà onore alla sua ascendenza biblica, continuerà a essere un luogo maledetto, di morte e distruzione. Dove non c'è redenzione per nessuno.