La pubblicazione della notizia
Era di giugno la notizia che la HBO avesse ordinato la produzione di ben cinque spin-off (tra cui House of the Dragon) dedicati allo show nato dalla penna di George R. R. Martin, Game of Thrones.
Peccato poi che il primo di questi, incentrato sulla creazione degli Estranei, che doveva presumibilmente chiamarsi Bloodmoon o The Long Night, sia stato cancellato ancora in fase di preparazione. Nonostante fosse già stato ingaggiato un cast notevole – che vantava nomi come quello di Naomi Watts – famosa per film come Mulholland Drive e The Impossible – a causa di un episodio pilota che non aveva convinto totalmente i dirigenti della rete.
Sulla cancellazione dello spin-off sugli Estranei lo stesso Martin si è così esposto:
Non devo nemmeno dire che sono rattristato nel sentire che lo show non verrà prodotto. Jane Goldman è un'incredibile sceneggiatrice e ho amato fare brainstorming con lei. Non so perché la HBO abbia deciso di non ordinare la realizzazione di questa serie, ma non penso che abbia nulla a che fare con House of the Dragon. Non era una situazione in stile uno esclude l'altro. Se la televisione ha abbastanza spazio per molte serie di CSI e Chicago… bene, Westeros ed Essos sono molto più grandi, con migliaia di anni di storie e abbastanza racconti e leggende per dare vita a dozzine di serie. Per quanto mi spezzi il cuore lavorare per anni a un pilot, impegnarsi e poi non arrivare al risultato sperato, non è una cosa inusuale. Mi sono ritrovato nella stessa situazione più di una volta. So che Jane e il suo team ora sono delusi e hanno tutto il mio sostegno, con i miei ringraziamenti per il duro lavoro e i miei auguri per qualsiasi progetto realizzeranno in futuro.
Tuttavia le speranze non sono svanite ed ecco per la gioia dei fan che sentono la mancanza dei Sette Regni che arriva House of the Dragon, il prequel che racconterà la storia della dinastia Targaryen.
Ancora non sono state rilasciate informazioni sul cast o sulla data precisa di uscita ma intanto sappiamo già chi c'è al timone della produzione. Ovviamente George R. R. Martin in qualità di produttore esecutivo che dovrà assicurarsi che i 150 anni di dinastia dei Targaryen raccontati nel suo ultimo libro Fire & Blood vengano riassunti fedelmente nella trama dei 10 episodi che comporranno la prima stagione del prequel dello show.
Ryan Condal si occuperà della sceneggiatura della serie mentre Miguel Sapochnik parteciperà ala regia dopo aver realizzato alcune delle più riuscite battaglie viste in Game of Thrones.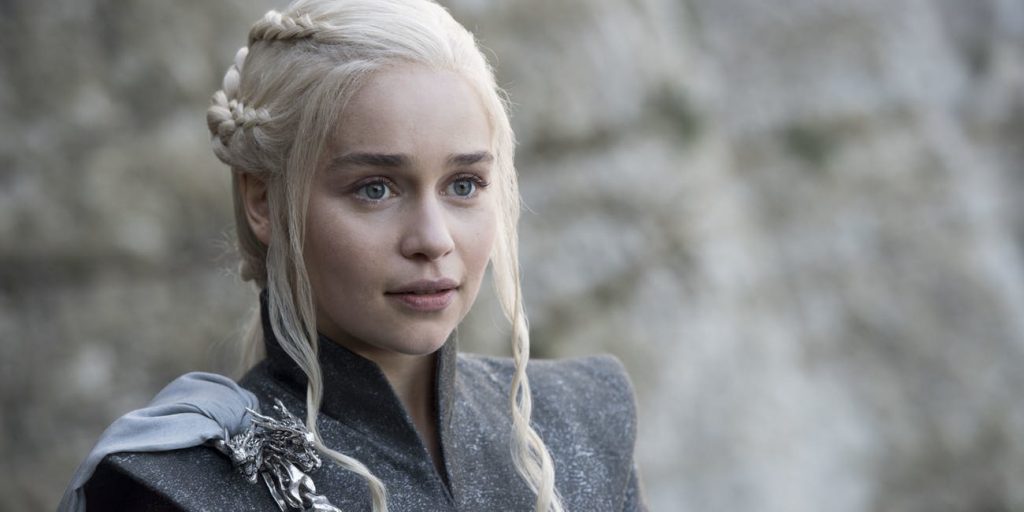 Di cosa parlerà dunque il primo spin-off ufficiale di Game of Thrones?
Anche se non esiste ancora una trama ben definita sappiamo che la storia che verrà sviluppata nel prequel sarà ambientata 300 anni prima degli eventi narrati in Game of Thrones. Partirà, come raccontato in Fire & Blood, da quando la rinomata casata si trasferì a Roccia del Drago – dopo essere sopravvissuta al Disastro di Valyria – fino ad arrivare ad Aegon il Conquistatore e al famoso trono di spade da lui creato.
Si evolverà raccontando come la generazione Targaryen ha provato a mantenere il potere nonostante altre casate dei Sette Regni iniziassero ad aspirare concretamente al trono, terminando infine con la famosa Danza dei Draghi che segnerà il declino della famiglia della Madre dei Draghi.
La guerra al centro di tutto – come il libro racconta – vedrà protagonisti i due fratellastri Aegon II e Rhaenyra sfidarsi per garantirsi la tanto bramata sedia di ferro. Guerra che, come già detto, darà il via al declino della dinastia Targaryen tanto citato in Game of Thrones.
Dove eravamo rimasti con i Targaryen?
Come tutti ricordiamo bene la dinastia Targaryen non aveva esattamente trovato la chiusa ideale con la fine di Game of Thrones.
Anzi, potremmo parlare anche di probabile estinzione se Jon Snow alla Barriera riterrà opportuno mantenere vivo il giuramento fatto ai Guardiani della Notte che vieta loro di procreare degli eredi.
Con la morte della favorita di casa Targaryen si conclude la grande dinastia dei Draghi e di conseguenza – a differenza della famiglia Stark e dei Lannister – la possibilità futura di un sequel sui superstiti del Gioco del Trono.
Che cosa sappiamo degli antenati di Daenerys?
Durante le otto stagioni dello show abbiamo sentito molte storie legate alla famiglia Targaryen e, in alcuni casi, visto anche alcuni flashback molto suggestivi del passato. Come quello in cui Brandon Stark assiste al matrimonio segreto e proibito tra Aemon e Lyanna.
Abbiamo visto il Re Folle, padre di Daenerys, seduto sul trono in preda alla follia e anche la nascita dell'ultimo Targaryen rimasto in vita, conosciuto poi con il nome di Jon Snow.
Quel poco che sappiamo sul prequel ci fa pensare che, almeno per quanto riguarda la prima stagione ordinata dalla HBO, non vedremo raccontati questi accadimenti perché la storia si concentrerebbe molti anni prima.
Nel libro Fire & Blood, uscito in Italia il 21 novembre, la storia dei Targaryen viene raccontata attraverso le parole di uno dei maestri della Cittadella.
Il traduttore italiano della saga Edoardo Rialti descrive così il libro fantasy di Martin:
"Fuoco e Sangue" soprattutto è una sfilata di figure d'autorità, tutte alle prese con la gloria e il tormento di sedere sul Trono di Spade: figure nobili o imbelli, pacificatori reali e meri gaudenti preoccupati di mantenere lo status quo, regine dominate da ambizioni brucianti o capaci di sfidare tutte le convenzioni in nome d'un sogno privato, golose e futili oppure malinconicamente, ironicamente intrappolate nelle angustie della società.
I personaggi principali raccontati nel libro sono Viserys, Rhaenyra, Rhaenys, Visenya, Maegor il Crudele e Aenys. Anche la storia d'amore tra Jaehaerys I e Alysanne la Buona ha all'interno del volume un grande rilievo che però – dalle pochissime notizie trapelate – potrebbe non essere così centrale nel prequel come lo è nel libro.
Sempre a proposito del libro Edoardo Rialti dice:
Non un idillio o un'utopia, dunque, ma una grande storia d'amore e di governo, scandita da gioie e dolori che si chiude con due vecchi che si sorridono malinconici, nello stesso luogo solforoso dove aveva avuto inizio il loro amore.
Insomma, il materiale sugli antenati di Daenerys e Jon Snow a disposizione degli showrunner Condal e Sapochnik è davvero incredibile, così vario e di qualità da poterci intrattenere tanto a lungo quanto la durata delle stagioni di Game of Thrones. E ragionando per estensione lo stesso potrebbe accadere per tutte le altre casate dello show se si decidesse di regalare a ognuna di esse uno spin-off dedicato.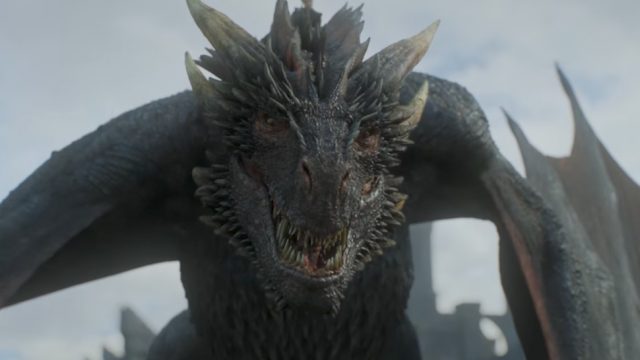 Sempre sperando che la pioggia di polemiche che ha investito gli showrunner Benioff & Weiss non travolga anche loro. Ormai è palese quanto i fan di George R. R. Martin siano diventati esigenti ed è sicuramente un buon segno che la HBO abbia cancellato il prequel sugli Estranei dopo aver visionato l'episodio pilota (di cui alcune scene erano addirittura state girate in Italia!).
Il concetto che il livello preteso dai fan è decisamente alto deve essere arrivato forte e chiaro ai produttori dello show che hanno per l'appunto deciso di procedere con il prequel sui Targaryen.
Dove sarà possibile vedere House of the Dragon?
Come sempre sarà la HBO a distribuire la serie tratta dalla fantasia di Martin anche se non sulla "solita" rete.
La diffusione infatti verrà affidata alla HBO Max, la piattaforma streaming del canale che verrà ufficialmente lanciata il prossimo 20 maggio.
In Italia invece le cose resteranno presumibilmente immutate, grazie alla collaborazione pluriennale tra il gruppo Sky e il gruppo WarnerMedia. La serie sarà quasi sicuramente distribuita da Sky Atlantic proprio come è successo con Game of Thrones.
Disponibile anche su Now TV naturalmente, la quale trasmette tutti gli altri prodotti originali targati HBO.
E quando sarà possibile vedere lo spin-off sui Targaryen?
Come confermato da Casey Bloys – presidente della programmazione HBO – durante la conferenza nel press tour invernale del Television Critics Association il 15 gennaio scorso, sarà il 2022 l'anno che vedrà la distribuzione del tanto bramato primo spin-off di Game of Thrones.
Molto probabilmente la lunga attesa non è giustificata solo dalla fase ancora estremamente embrionale del progetto. Mancano ancora cast e location tanto per iniziare ma anche per non rischiare di farsi troppa concorrenza con Amazon Prime Video che nel 2021 distribuirà le sue due prime serie fantasy: Il Signore degli Anelli e The Wheels of Time, prodotti su cui c'è già una grandissima aspettativa.
Il 29 ottobre scorso, subito dopo aver annunciato che il progetto sulla famiglia Targaryen era in lavorazione, la rete HBO ha rilasciato un teaser poster per testare la reazione dei fan al riguardo, accompagnato dall'evocativa tagline "Fire will Reign".
Non ci resta a questo punto che attendere l'inizio della lavorazione e rimanere sintonizzati per scoprire cast e location attraverso foto e video dell'attesissimo nuovo capitolo della saga televisiva più seguita di tutti i tempi.
Dopotutto siamo abituati ad aspettare! La vita per i fan di Martin non è mai stata facile, dal momento che ci ha costretti fin dall'inizio a lunghe attese piene di aspettative per scoprire il destino dei personaggi che ha creato e che ci ha fatto amore e odiare in egual misura.