Come dite? Siete già in astinenza da Game of Thrones? Cercate una serie tv che vi soddisfi come il pupillo della HBO? Bene, non dovrete aspettare molto. Secondo quanto riferiscono molte testate abbiamo per le mani le prime indiscrezioni sullo spin-off di Game of Thrones. La serie madre ha, infatti, partorito quattro progetti di cui al momento solo uno in lavorazione. Si tratta di un prequel e le sue riprese sono iniziate sul set in Irlanda del Nord.
Vi suona familiare, lo so. Questo perché è proprio lì che si è girata la prima stagione di Game of Thrones: County Down, Tollymore Forest e Titanic Studios a Belfast. Il nuovo progetto – che secondo quanto riferito ha il titolo provvisorio di Bloodmoon – sarà ambientato "migliaia di anni prima degli eventi di Game of Thrones", secondo HBO. Inoltre, abbiamo già parte del cast che vedrà la partecipazione di Naomi Watts, Miranda Richardson e John Simm.
L'episodio pilota è attualmente in produzione, con la speranza che seguirà una serie completa. George R. R. Martin ha assicurato i fan che la storia raccontata questa volta sarà molto diversa. Ecco cosa ha detto l'autore delle Cronache del Ghiaccio e del Fuoco ai microfoni di EW:
"Westeros sarà un posto molto diverso. Non c'è King's Landing. Il trono di spade non esiste così come i Targaryen. Valyria è agli albori con i suoi draghi e il grande impero che ha costruito. Abbiamo a che fare con un mondo diverso e più vecchio e speriamo che faccia parte del divertimento della serie ".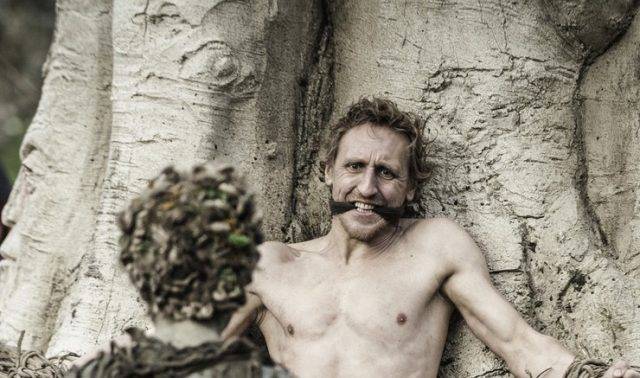 La serie infatti si colloca circa cinque mila anni prima della Ribellione di Re Robert che diede inizio alla serie madre. Tanto tantissimo hype e non vediamo l'ora!