I fan di Game of Thrones stanno aspettando da più di anno il rilascio dell'ottava e ultima stagione. Per finire in bellezza il 2018 la HBO ha pubblicato un breve teaser, giusto per dare un assaggio ai fan impazienti. Sappiamo poi che i nuovi episodi verranno rilasciati ad aprile, ma quando sarà il grande giorno? Questa domanda, ad oggi, non ha ancora ottenuto una risposta.
Alcuni fan hanno preso in considerazione diversi fatti: la data di uscita delle scorse 7 stagioni, il recente podcast di Entertainment Weekly e la campagna #ForTheThrone della HBO. A seguito di queste considerazioni, sono fiduciosi che molto presto avremo il trailer dell'ottava stagione di Game of Thrones. Ecco quanto osservato!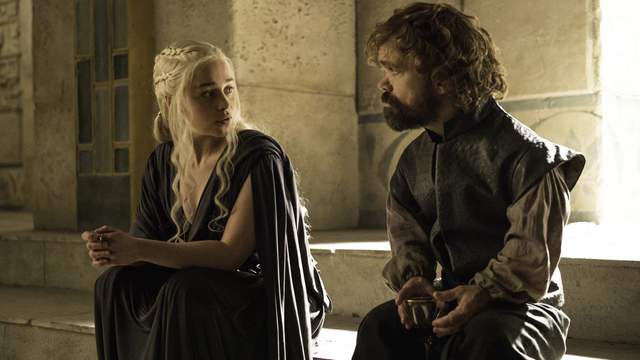 Prima di tutto sono state analizzate le date di uscita delle stagioni precedenti e il rilascio del loro trailer relativo. Eccone una lista riassuntiva:
Prima stagione: trasmessa dal 17 aprile al 19 giugno del 2011; trailer rilasciato nel mese di marzo.
Seconda stagione: trasmessa dal 1 aprile al 2 giugno 2012; trailer rilasciato nel mese di aprile.
Terza stagione: trasmessa dal 31 marzo al 9 giugno del 2013; trailer rilasciato in data 3 marzo.
Quarta stagione: trasmessa dal 6 aprile al 15 giugno del 2014; trailer rilasciato il 12 gennaio.
Quinta stagione: trasmessa dal 12 aprile; i trailer sono stati rilasciati a gennaio e a marzo del 2015.
Sesta stagione: trasmessa dal 24 aprile 2016. La strategia di marketing è stata diversa dalle precedenti: ci sono stati 3 banner teaser, un teaser con le facce dei personaggi, un teaser con il discorso del corvo a tre occhi. E poi sono stati rilasciati diversi trailer.
La settima stagione merita un discorso a parte. Questa è stata trasmessa dal 16 luglio e il primo teaser è stato rilasciato circa un mese dopo la trasmissione della sesta stagione (luglio 2016). Successivamente un blocco di ghiaccio che si scioglieva ha rivelato la data di uscita del primo episodio, insieme a un teaser rilasciato a marzo che seguiva un dialogo di Jon Snow. A maggio del 2017 è stato infine pubblicato il trailer ufficiale. Il secondo trailer ufficiale è poi arrivato nella seconda settimana di giugno.
In quest'ultima stagione, rispetto alle precedenti, si può vedere una certa logica: marzo 2017 > maggio 2017 > giugno 2017. Il primo episodio della settima stagione è poi stato trasmesso il 16 luglio, quattro mesi dopo il rilascio del primo teaser. Una logica simile è stata seguita anche per la sesta stagione.
Ciò significa che se l'ottava e ultima stagione di Game of Thrones arriverà ad aprile del 2019, allora potremmo avere il trailer ufficiale tra la fine di dicembre e l'inizio di gennaio.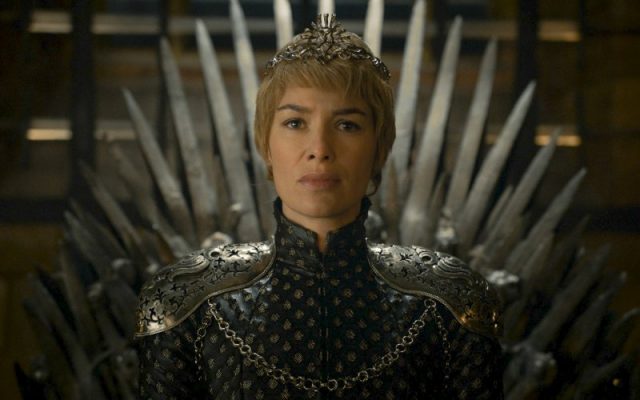 Arriviamo ora alle dichiarazioni di Carolyn Strauss, produttrice della nuova stagione di Game of Thrones. Intervistata da Entertainment Weekly di recente ha così detto:
Credo che qualcosa uscirà molto presto.
Infine, la recente campagna della HBO dal titolo #ForTheThrone potrebbe rivelare diversi suggerimenti (nonostante le varie lamentele per i troppi spoiler, ne abbiamo parlato qui). In primo luogo, mostrando molti momenti delle ultime sette stagioni, invita i fan a fare un binge-watching della serie rapidamente. In secondo luogo, suggerisce che qualcosa di grande accadrà alla fine della campagna, visto che tutto è stato fatto "per il trono". La campagna è molto promossa dalla HBO e dalla televisione locale: ai fan viene anche chiesto di elencare le citazioni preferite delle prime stagioni. Inoltre, Maisie Williams (Arya), Sophie Turner (Sansa) e Kit Harington (Jon Snow) hanno realizzato un video behind-the-scene per annunciare ai fan di fare un rewatch della serie.
Analizzando questi elementi si è arrivati alla conclusione che il rilascio del trailer dell'ottava stagione di Game of Thrones e della sua data di uscita potrebbero arrivare molto presto. Più precisamente, potremmo averli tra l'ultima settimana di dicembre e le prime due di gennaio!