# #
Lo sappiamo bene: Kristofer Hivju è un uomo dalle idee chiare e dalla grande determinazione. Niente di sorprendente, visto che parliamo dell'interprete di Tormund Giantsbane in Game of Thrones, personaggio di evidente sostanza e immensa spontaneità. E non siamo sorpresi nemmeno dal fatto che l'attore norvegese faccia sempre parlare di sé con le sue dichiarazioni fuori dalle righe. C'era riuscito qualche settimana fa quando si era sbottonato a proposito della presunta esistenza di un finale alternativo di Game of Thrones, e ha fatto altrettanto nei giorni scorsi con un'idea che piacerà a moltissimi fan.
# #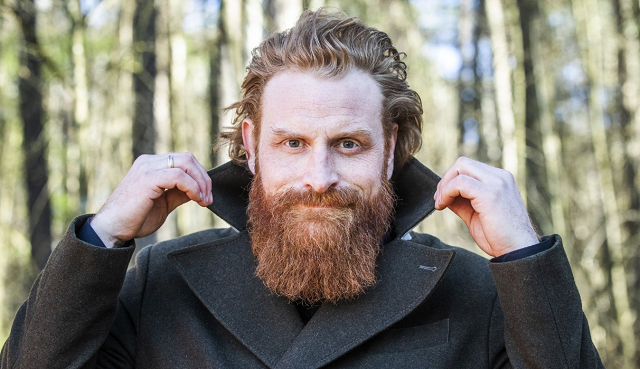 Intervenuto nel corso di un evento organizzato a Londra dedicato al lancio dell'edizione home video di Game of Thrones, Hivju ha infatti proposto un improbabile spin-off incentrato sul suo Tormund e l'amata Brienne, protagonisti di una sit-com che ricorderebbe da vicino Casa Vianello:
Ci sto! Sarebbe ambientato a Castle Black e ci sarebbero loro impegnati a gestirlo insieme. Sarebbero episodi da 19 minuti.
Tormund coronerebbe così il suo sogno d'amore, e i numerosissimi shippatori della coppia sarebbero finalmente felici e contenti. Inutile dire tuttavia che un progetto del genere non vedrà mai la luce, anche se dopo la nascita di Casa Totti, prossimo allo sbarco su Amazon Prime Video, tutto è possibile. Dovremo "accontentarci" del primo spin-off ufficiale, House of the Dragon, dell'avvento dei Targaryen e del possibile ritorno di un volto noto che abbiamo imparato a conoscere negli anni (ne abbiamo parlato qui).
# #
Casa Giantsbane, invece, non ha proprio speranze: rimarrà chiuso in un cassetto di sogni impossibili, almeno quanto le fantasie di Tormund sulla tanto desiderata "big woman".