Quando si fa parte del cast di una serie tv, spesso e volentieri si crea una nuova famiglia. Gli attori, con i produttori e tutta la crew, passano così tanto tempo insieme che si instaura un rapporto che va oltre la semplice collaborazione professionale. È stato così per tante serie tv, ed è stato così soprattutto per Game of Thrones.
Il cast di Game of Thrones ha infatti speso molto tempo insieme, finendo per creare ricordi ed emozioni condivise difficili da dimenticare.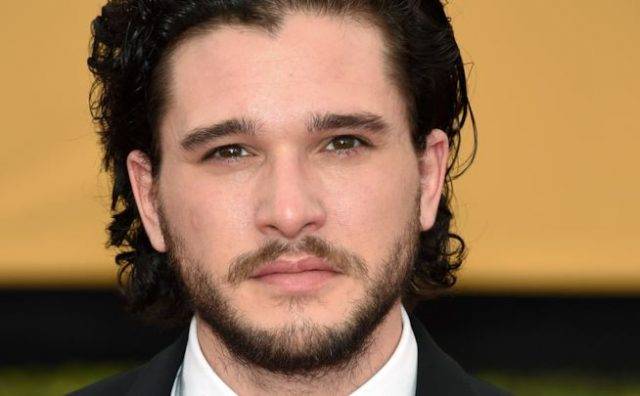 Tra questi ricordi ci sono anche i numerosi scherzi che gli attori si sono fatti a vicenda nel corso delle riprese. Quello che forse ricorderete tutti risale al pesce d'aprile del 2017 fatto da Kit Harington alla moglie Rose Leslie (ne abbiamo parlato qui). L'attore ha messo la realizzazione della sua testa nel frigorifero e quando la moglie l'ha vista le è venuto un colpo. La testa era realizzata talmente bene che è scoppiata in lacrime.
Ma Kit Harington non è l'unico burlone tra gli attori di Game of Thrones. Pensate che Nikolaj Coster-Waldau ha fatto uno scherzo ai produttori mostrando loro una sua foto con i capelli rasati a zero. Ha detto loro che si sentiva troppo spesso associato a Jaime Lannister e la cosa non gli piaceva. Quando i legali sono intervenuti ha poi ammesso che la foto era stata scattata anni prima e che non aveva fatto nulla di strano ai capelli. Deve proprio essere stato un colpo al cuore per i produttori!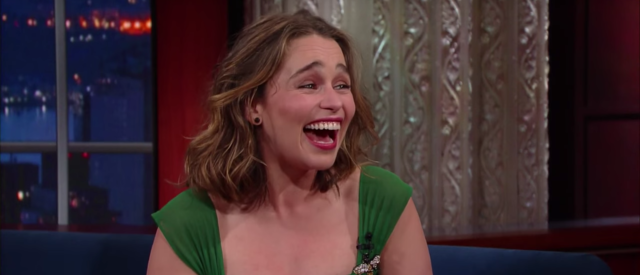 Anche a Emilia Clarke piace scherzare. Un giorno Joseph Nauphau (Khal Moro) si è addormentato su una sedia e lei ha pensato di versare del caramello su tutto il suo corpo. Tuttavia, il premio per lo scherzo più spaventoso va a Peter Dinklage, che ha spaventato i colleghi fingendosi morto. L'attore ha così raccontato:
Mi facevo trovare con le gambe in posizioni assurde e la faccia ben spiattellata a terra. Aspettavo ore prima di rialzarmi, tanto abbiamo così tanto tempo sul set! E ci sono cascati tutti: costumisti, produttori…
Decisamente uno scherzo non da poco, Peter.