Che l'ottava e ultima stagione di Game of Thrones fosse l'evento televisivo più chiacchierato della storia si sapeva già da molto. Ma che desse origine a un numero incalcolabile di polemiche da parte dei fan forse non rientrava tra ciò che David Benioff e David Weiss si aspettavano. Tra le critiche più aspre figurano la "frettolosità" degli eventi, i buchi di trama e la controversa evoluzione di molti personaggi. In merito ad alcuni di essi i due sceneggiatori hanno espresso la loro. In un'intervista rilasciata a Rolling Stones e pubblicata a poche ore dal finale di stagione, D&D hanno parlato ad esempio dell'evoluzione delle sorelle Stark.
Gli sceneggiatori di Game of Thrones hanno rivelato una certa approvazione per la chiusura del percorso delle due donne.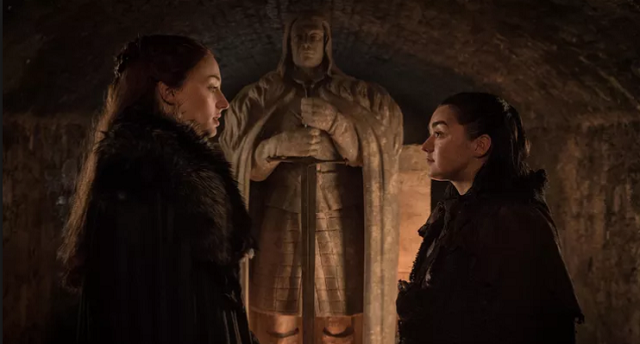 In merito a Sansa, gli sceneggiatori si sono detti convinti che la maturazione cui è giunta la maggiore delle Stark sia quella che meglio risponde al suo percorso.
"All'inizio dello show, Sansa è la tradizionale figlia femmina di una famiglia nobile, un personaggio con aspirazioni altrettanto tradizionali. I suoi sogni sono stati orribilmente distrutti, e le esperienze che ha vissuto l'hanno costretta a mettere in discussione tutto quello in cui credeva: la sua innocenza, la fiducia negli altri, quello che pensava del mondo. Ma nonostante persone orrende abbiano fatto di tutto per spezzarla, nessuno ci è riuscito – e lei adesso è molto più forte che all'inizio. Adesso è uno dei personaggi più formidabili della storia."
Sansa è stata senza dubbio uno dei personaggi di Game of Thrones che più ha sofferto le brutalità della corsa al trono. Eppure ne è uscita con in testa la corona tanto desiderata dalla gente del nord.
Dopo l'amato Ned Stark, e ben due Re del Nord eletti per acclamazione, si rivela essere Sansa la vera protettrice del Nord. Se i suoi fratelli sono stati leader amati e seguiti per il valore mostrato sul campo di battaglia, è nell'approccio accuratamente strategico che Sansa dimostra le doti maturate da leader. Sansa è forse il personaggio che ha saputo meglio incanalare la rabbia di anni di sofferenza nel rifiuto di non inginocchiarsi a nessun altro. Non più disposta a sottostare ad alcun re, chiede e ottiene l'indipendenza della sua terra. E con essa la certezza per la sua gente di non avere altro re all'infuori degli Stark. Da indifeso "uccelletto" nelle mani dei Lannister a donna forte e desiderosa di riscatto. Da "figlia che Ditocorto e Cersei non hanno mai voluto" (come l'abbiamo definita qui) a fiera Regina del Nord.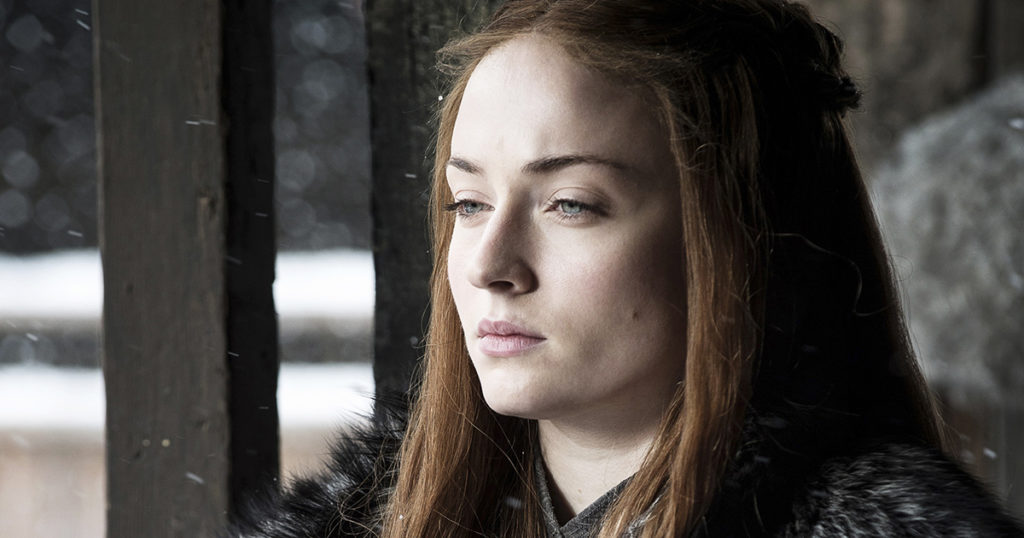 Per quanto riguarda Arya, invece, ai due sceneggiatori è stata fatta una domanda ben più specifica.
Il giornalista di Rolling Stones, dopo averli invitati al riflettere sul fatto che Arya sia in fondo una bambina diventata un'assassina, ha chiesto loro se non credessero in una possibile "redenzione" per la giovane Stark. Benioff e Weiss sembrano avere le idee chiare in merito.
"Beh, Arya ha ucciso più persone di tutti gli altri personaggi dello show, ma la sua violenza è quasi sempre giustificata. E pensando alla sua vita… la sua è un'infanzia che non augureresti a nessuno. Tuttavia, è sempre riuscita ad avere una solida bussola morale – pensate a quando ha rifiutato gli ordini di Jaqen nella sesta stagione. Per questo non crediamo abbia bisogno di redenzione. Per noi è una bambina incredibilmente forte che ha tirato fuori il meglio da un'infanzia difficile, fino a diventare una donna piuttosto singolare."
Una posizione che si avvicina molto a quanto detto per Sansa nonostante in questo caso si tratti di un'evoluzione che ha rischiato spesso di somigliare a una pericolosa deriva. Durante il finale di stagione del sesto capitolo di Game of Thrones abbiamo guardato in faccia e da vicino il volto di un Nessuno che nonostante tutto ha conservato la sete di vendetta. La soddisfazione negli occhi di Arya mentre taglia la gola a Walder Frey ci ha esaltati da un lato e preoccupati dall'altro. Nessuno ha pianto la morte dell'uomo e la successiva distruzione della sua casata per mano della stessa Arya. E allo stesso modo nessuno avrebbe pianto gli altri nomi della sua lista, se fosse riuscita ad ammazzarli tutti di suo pugno. Ma l'idea che Arya fosse diventata tanto potente quanto disinibita di fronte alla morte ha scosso parte del fandom affezionato agli Stark.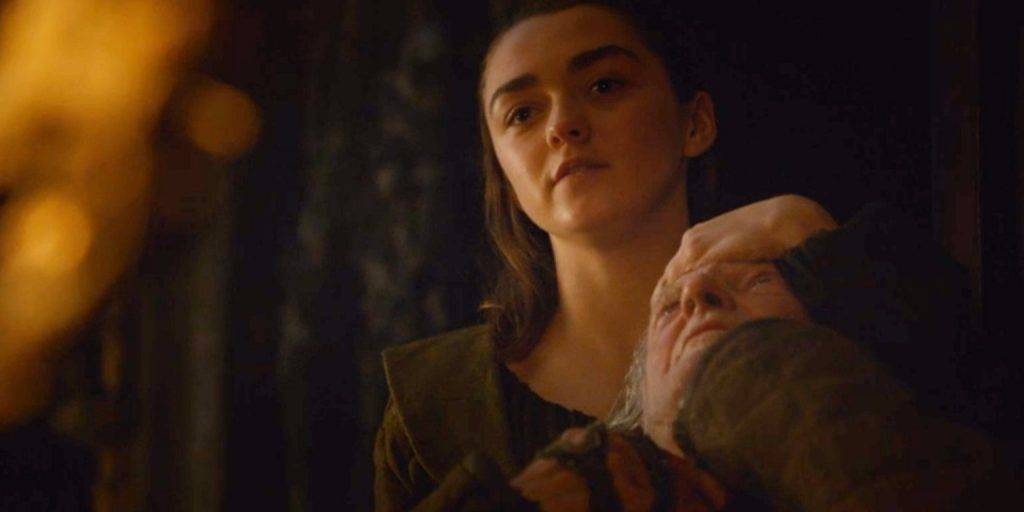 Un'idea che tuttavia non ha creato alcun disagio quando la giovane ha tagliato la gola a Ditocorto o ucciso il Re della Notte.
Pertanto sembra lecito vederla alla maniera di D&D. In fondo non è stato difficile credere a quella caratura morale, da loro accennata, che ha caratterizzato il personaggio Arya. La sua disinibizione con l'assassinio non ci ha sconvolti più di tanto non solo per le buone ragioni presenti dietro ognuno dei suoi omicidi. È stata la fiducia nel "buon utilizzo" che ne avrebbe fatto a rassicurare i fan di Arya glissando l'idea di una redenzione.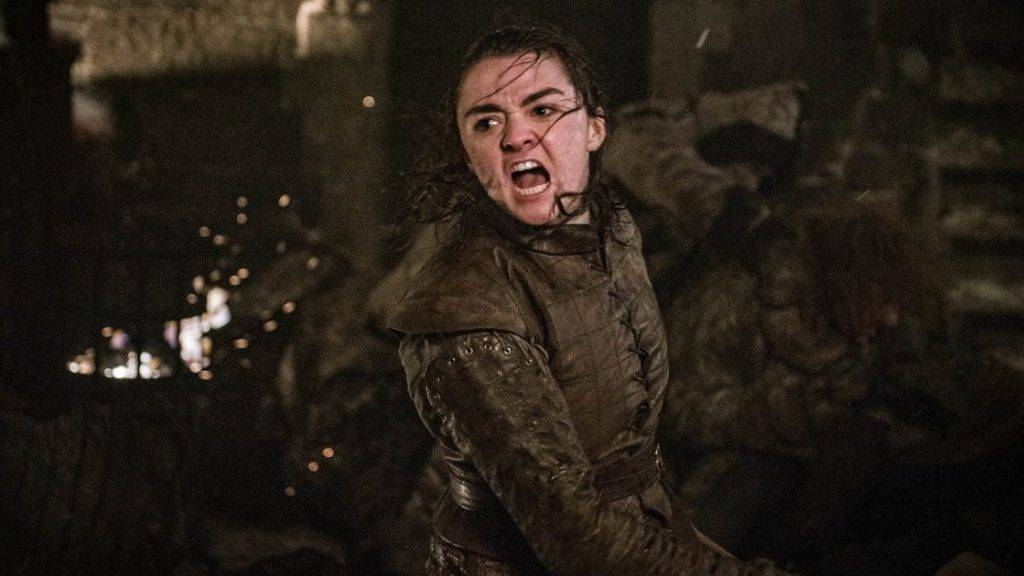 Nel corso dell'intervista i due sceneggiatori di Game of Thrones hanno parlato molto anche delle interpreti di Sansa e Arya, cioè Sophie Turner e Maisie Williams. Benioff e Weiss si sono detti non solo soddisfatti, ma sorpresi. Sorpresi che due attrici così giovani e alla prima esperienza fossero state capaci fin dal primo giorno di riprese a sostenere il set con tanta professionalità. Gli showrunner non hanno nascosto il loro orgoglio per la maturazione artistica delle due. Inoltre si sono detti commossi del rapporto umano nato tra loro negli ultimi nove anni.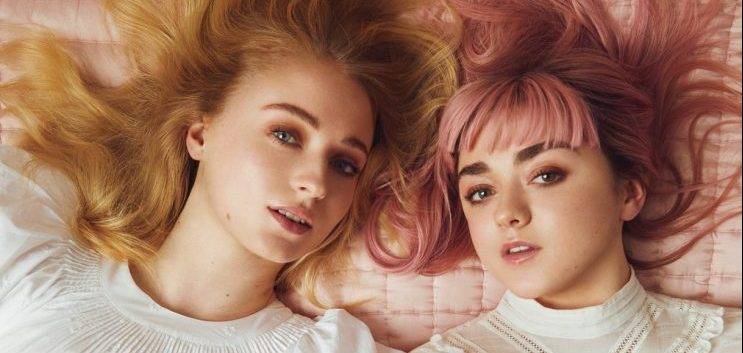 Cosa difficile da immaginare quando si riguardano quegli episodi della prima stagione densi di stizza e litigi tra i loro personaggi. Un contrasto, quello tra realtà e finzione, che ci fa riflettere molto sul loro talento.