ATTENZIONE QUESTO ARTICOLO CONTIENE SPOILER SUL FINALE DI GAME OF THRONES, NON CONTINUARE A LEGGERE SE NON HAI ANCORA VISTO L'ULTIMA PUNTATA.
Sono passate poco più di 72 ore dal momento in cui abbiamo scoperto chi si sarebbe finalmente seduto sull'Iron Throne, con un finale che a suo modo ha segnato tutti.
Nel bene o nel male ci ricorderemo sempre di questa puntata, che ci sia piaciuta oppure no.
Da quando hanno finito le riprese e hanno letto i copioni, gli stessi protagonisti dello show hanno invaso internet con reazioni particolari alla fatidica domanda sulla conclusione della storyline.
Maisie Williams, che interpreta Arya Stark, si è sbottonata con Entertainment Weekly proprio riguardo alla sua reazione per il suo personaggio.
Come ben sappiamo, nella 8×06, dopo la decisione del nuovo Re dei Sei Regni, Arya decide di partire per esplorare le terre sconosciute a ovest di Westeros, ma c'è un gigantesco MA per Maisie.
Ecco le sue parole:
Volevo che Arya uccidesse Cersei, sebbene questo avrebbe significato anche la morte di Arya. Fino al punto in cui Cersei è con Jaime, [mentre leggevo la sceneggiatura] ho pensato, 'Sta per togliersi la faccia [rivelando che si trattasse di Arya], finendo col morire entrambe. Ho pensato fosse questo il destino di Arya.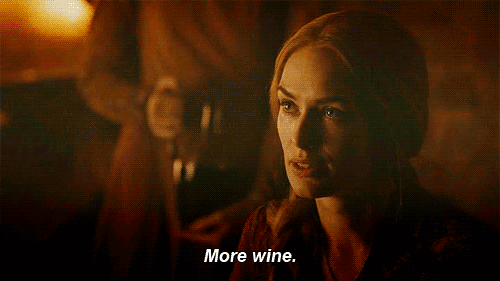 Arya non ha avuto la vera vendetta che ha bramato per molti e più episodi e Maisie si è un po' dispiaciuta per il suo personaggio. L'attrice è stata molto oggettiva nel commentare le vicende che hanno coinvolto Arya nell'ultimo episodio, infatti sottolinea:
Non è un finale alla Game of Thrones quello di Arya, è un lieto fine. Mi ha dato la possibilità di portarla in un posto dove mai avrei pensato di tornare con lei.



Maisie riflette sul come sia stato possibile che Arya non abbia avuto quello che cercava, come è arrivato il suo personaggio ad un lieto fine "non alla Game of Thrones" senza andare incontro al suo destino? Ecco cosa ne pensa l'attrice:
"Il Mastino dice: 'Vuoi essere come me? Vuoi vivere la tua vita come me'. Nella mia testa, la risposta è stata: 'Sì'. Ma suppongo che andare a letto con Gendry, rivedere Jon, rendersi conto che non stava combattendo solo per se stessa ma anche per la sua famiglia, abbia fatto emergere tutti questi sentimenti umani che Arya non sentiva da molto tempo. Quando il Mastino le chiede se ha un'altra opzione, si rende conto all'improvviso che ci sono tante altre cose nella sua vita che può vivere, che può fare. È stato uno shock per me, perché non era così che avevo immaginato sarebbero andate le cose per lei nell'ultima stagione. Poi ho scoperto che c'erano altre cose che potevo interpretare, riportando Arya ai suoi 16 anni."
Non sono in tanti i fan che sono rimasti totalmente soddisfatti delle scelte di Benioff e Weiss, vediamola così: Maisie sta cercando di vedere il bicchiere mezzo pieno!
Voi che cosa ne pensate?