Finalmente, dopo infiniti mesi di attesa, la HBO ha recentemente rilasciato il trailer dell'ultima stagione di Game of Thrones (lo abbiamo riportato qui). La serie è una delle più seguite e apprezzate di sempre, quindi è evidente che il numero di persone impazienti era molto alto. Ma quanto?
Le visualizzazioni del trailer dell'ottava stagione di Game of Thrones hanno superato ogni record!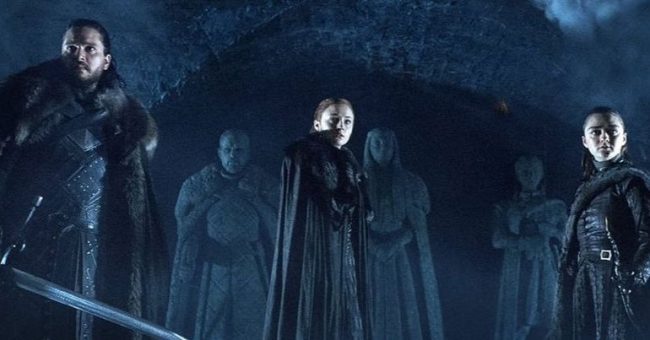 Sono 81 milioni le persone che, nel mondo, hanno visto il trailer ufficiale dell'ottava e ultima stagione di Game of Thrones nel corso delle prime 24 ore dopo il suo rilascio. Questo numero costituisce un nuovo record: il trailer, tra quelli di HBO, è il più visto di tutti considerando questo lasso di tempo e tutte le piattaforme su cui è stato pubblicato (Facebook, YouTube, Twitter, ecc).
Anche il record precedente era associato a Game of Thrones, nello specifico al trailer della settima stagione. Questo video è stato visto da 61 milioni di persone nel corso delle prime 24 ore dopo il suo rilascio. Nonostante il numero già alto, il nuovo record ha un distacco di 20 milioni di persone: davvero notevole!
Questo distacco è però comprensibile se si pensa che la settima stagione si è conclusa con un grande cliffhanger relativo alla distruzione della Barriera. I fan hanno atteso due anni per scoprire che un particolare personaggio è ancora vivo, come appunto confermato dall'ultimo trailer. Inoltre, se nel corso della settima stagione la HBO ha dovuto sopportare il rilascio di leak e spoiler, per questi ultimi episodi l'attenzione è stata massima e tutto è rimasto segreto, alimentando una forte curiosità negli spettatori.
Prima di questo ultimo rilascio la HBO aveva solo pubblicato qualche breve teaser e promo, rivelando anche poche immagini. Il trailer ufficiale è davvero il primo sguardo all'ottava stagione. Questa ha già realizzato un record, ma potrebbe raggiungerne altri relativi alla visione della serie.